As someone who regularly travel hacks, today's post will help you learn more about how you can save money when traveling.
My friend Kate is sharing her best travel hacking tips today that I think you will really enjoy!
I love to travel. I know I'm not alone in relishing in the adventure of visiting a new city or holidaying at a familiar beach. But, I love travel hacks even more.
In order to keep visiting incredible destinations, I have learned that it is essential to stick to a travel budget and prioritise the attractions and experiences in each new city, state and country.
These points may not be the most popular travel budget hacks or the easiest to stick by at times, but I have used these tips below when travelling interstate and internationally and saved plenty of hard-earned money!
These tricks are designed to boost your trip and ensure you're not stressed while on vacation. Travel can be quite accessible at cheap if you make put aside some time to get your budget in order.
To assist you in saving extra funds for your trip and take control of where you spend your hard-earned dollars, here are seven travel hacks to trim $1,000+ off your travel budget!
7 Top Travel Hacks
Ready to save money on your vacation and still enjoy yourself? Try out these top seven travel hacks!
1) Plan Ahead
In my mind, planning ahead is one of the most important factors in saving money on your trip.
While I'm all for some spontaneity, planning a general budget ahead of your vacation for daily activities, accommodation, travel expenses and any other expenses you can imagine will save you time and money in the long run.
Unforeseen costs could pop up at any time, including airport transfers, late booking fees, pricey restaurants, spontaneous drinks out, additional baggage allowances, clothes for varying weather conditions… and the list goes on.
Researching ahead of time will make you feel more aware of your everyday budget, and give you an idea of your parameters once you start your vacation.
Potential savings: endless.
For example, you disembark from the plane and take a taxi. The taxi driver takes you the long way to your hotel, costing you $50. Alternatively, you could book an airport transfer ahead of time, costing you $25.
2) Dine-In
Booking accommodation with cooking facilities (and even better, a coffee machine!) will save you money like you wouldn't believe.
We all want to experience meals out in different cultures, but even if you balance out your main meals with 50% of them being shopped for and made at home, you'll be able to save precious funds for exciting activities.
Some ideas of cheaper made at home meals could include salad and fish, homemade burgers, nachos, easy spaghetti, cereal for breakfast and salad sandwiches for lunch.
For more tips on shopping ahead and planning meals, you can see this post.
Potential savings:
Dinner out: $30- $60 depending on your location.
Dinner at Home: $10- $30 depending on what you cook!
3) Airline Points
On a recent holiday within Australia, my partner was able to pay for both of us and his 4 kids all return flights on Virgin Velocity points! This was incredible due to a huge amount of bonus points collected via obtaining a credit card.
Sometimes flights are the most expensive aspect of a trip. Gaining a discount, at least in part, will shave hundreds of dollars from your budget.
Flying at off-peak times is another top way to save money on air travel. Travel Channel has listed this and a whole lot more tips for saving money before your trip.
Potential savings: A free flight could save you anything from $200 and over!
4) Hustle For Deals
Channelling your assertive 'boss babe' and hustling for discounts or deals will save you loads of money. Consider asking if there are any deals in place for car hire, accommodation packages and daily activities.
Keep an eye out for some places that even match or beat other quotes in the market.
Ensure to hustle with confidence and within reason (no one wants a reputation as an annoying cheapskate). You will save tons of money and feel a huge confidence boost!
Potential savings: endless
For example, a car hire company that beats its rival.
5) Stay Close To Town
Staying in accommodation that is a close distance to the main street or beaches may not always be ideal if your goal is quiet downtime or nature experiences, but it is something to consider when cutting down your budget.
You could save a lot without paying for additional Uber (or Lyft) or Taxi costs, and gain exercise from heading to your daily activities on foot.
Choosing your location can also be a key factor in sticking to a budget. This post discusses the benefits of traveling closer to home and mapping out your priorities before you begin your holiday.
Potential savings:
Uber costs: $10 and over per trip!
6) Travel With Others
Travelling in groups is another easy and fun way to save money on your holiday.
Whether it be taking part in a group tour or getting a bunch of friends together, pooling resources will save you money on accommodation, food, transport and other group activity bookings.
Even on a longer trip, teaming up with someone for part of the journey is a fun way of bringing down the budget!
Potential costs: endless
Consider the difference between taking Taxis or Ubers by yourself, or with a couple of others where you split the cost.
7) Take Time Out
Try not to overextend yourself when you need downtime. Sometimes taking in a good book on the beach or in a café is all you need for a relaxing day on vacation!
Instead of paying for tickets to a museum or an experience you're really not that excited to see, you'll be saving money for activities you're truly interested in.
It's easy to fall into peer pressure or the idea that you need to see everything at a destination, in case never return.
The alternative of taking some time out will give you energy and resources to enjoy the other experiences on your holiday and save some money along the way.
On a trip to Italy years ago, I decided to wander the streets and peruse the shops on one of my last days in Rome, instead of visiting the Vatican.
I'd heard there were long lines and wait times, and considering I'd already visited my priority sights like the Roman Ruins, the Colosseum and Trevi Fountain I was happy to skip the crowds.
I still don't regret the decision and I enjoyed my time in Rome happily taking in the people and street life!
Potential costs: endless
The cost of a ticket can be hundreds or thousands of dollars!
Give These Travel Hacks A Try!
Of course, there are a lot of ways to save money while travelling. If I were to choose only one, it would be 1), to plan ahead and really decide what sort of vacation or trip you envisage.
Some of the benefits of sticking to a travel budget are that you'll gather more money for specific activities and experiences (for example, paying for a diving or surfing lesson, or attending a museum or art gallery).
It's also a nice feeling to have some extra 'buffer' funds for unforeseen expenses with may pop up along your travels.
Instead of calling your parents, friends or rich aunt back home to bail you out when your flights are cancelled or you get sick, you'll feel confident that you're a grown adult taking responsibility for their funds.
Who loves calling home only to ask for money? Nope, me either… I'm also not a fan of arriving home after travelling to a huge credit card debt and facing years in an office to pay it off.
An example of these unforeseen expenses is recently our Domestic flight was diverted to another state in Australia, due to bad weather. This turned a 2.5-hour flight into a 7-hour flight, requiring additional food and drink expenses for the family.
As I said at the beginning of this article, I'm all for spontaneity, and controlling your budget or plans too much will take some of the fun out of travelling.
Some of my best times travelling have been due to plans changing and trusting my instincts.
The point of these travel hacks is that keeping at least somewhat to a travel budget will free up spare money for those unexpected opportunities which pop up. You'll be yelling 'yes' as you sign up for the experience of a lifetime!
Author Bio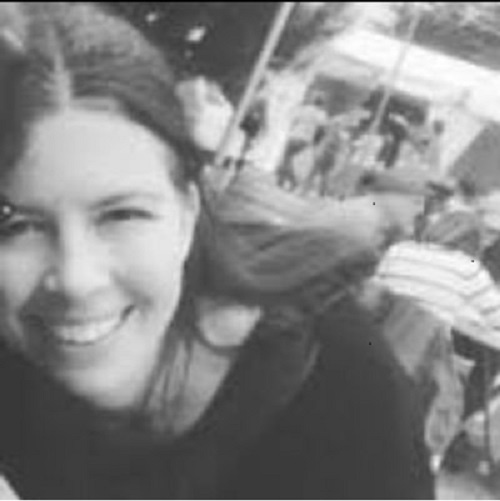 Kate Rae is the author of Not A Tourist, an Australian travel and inspiration blog. Born and bred in Melbourne, Australia, she had never travelled overseas until age 21. Her first stop was NYC, a mind-blowing experience that inspired future trips in the US, Canada, ASIA, Europe, and parts of Australia. She believes the best way to learn from other cultures is by visiting them, interacting with them, and realising we are usually more similar than our differences.