I love going on trips and summer is definitely that time of year when most people get bitten by the travel bug. Learning how to budget for a weekend getaway has allowed us to travel more frequently.
Let's face it, traveling can be expensive. Planning a vacation and not feeling super broke afterward can be a challenge. If your budget is low, you may even feel discouraged to go out of town at all.
However, I'm a firm believer that most people can afford to travel if they really want to. Not every vacation has to be a 2-week stay at a 5-star resort in Hawaii. There are plenty of other fun places to visit that don't cost much at all. I love to plan and budget for a weekend getaway do when I feel the urge to travel but don't want to spend a lot of money.
If you only have $500, you can plan a mini-vacation easily for the weekend. Here's what you'll need to consider along with some of my favorite savings tips.
Related reading:
Location is Key
If you're planning a weekend getaway for $500 or less, you probably don't want to travel too far but you can still experience something new and exciting.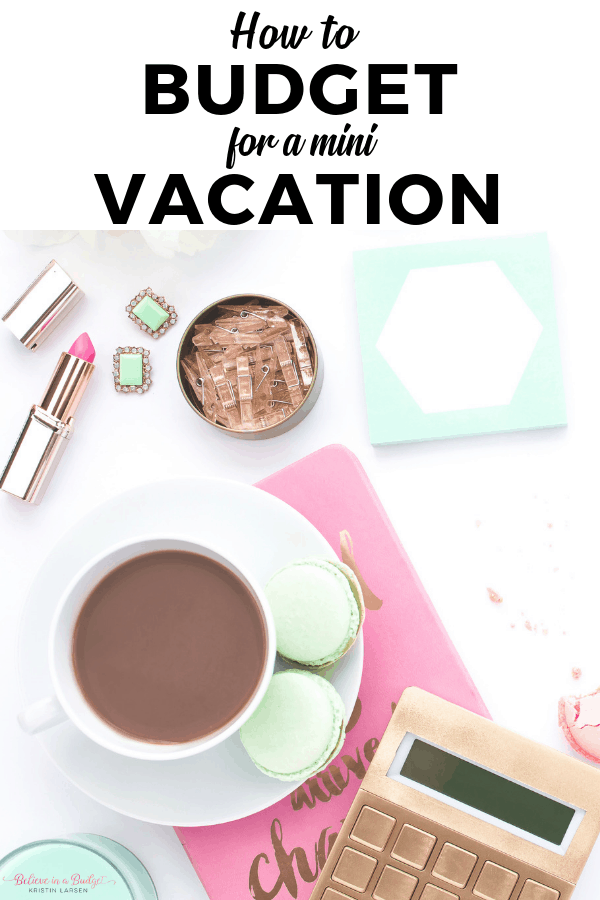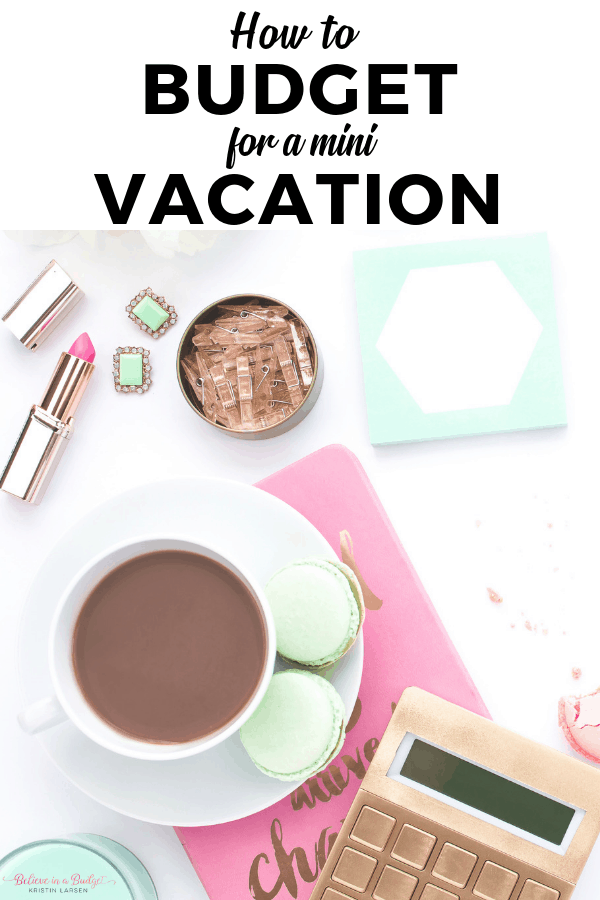 Determine how far you want to drive then map out all the best cities and attractions that would be accessible to you.
For example, if you live in the Midwest, you may want to consider visiting fun attractions like the Mall of America in Minnesota, Lake Geneva in Wisconsin or even Indiana Beach.
If you're on the East Coast, places like Myrtle Beach, Cape Cod in Massachusetts, or the Jersey Shore may be great options.
Think about the activities you'd like to do to narrow down the location, but also remember that mileage costs can add up.
Road trips can be affordable or super expensive and it often depends on how long you prefer to drive. If you're going with a group, be sure to determine how you'll split the costs of fuel and other expenses that may pop up on the road.
Pick The right travel dates
Be sure to watch for good weekends that don't fall on holidays, will have great weather, and will be cheap to travel. For example, traveling during 4th of July weekend probably isn't the best use of your time or money. However, traveling on a weekend when all the kids have gone back to school is a smart choice.
Get Good Deals on Lodging
Lodging and hotel stays are often one of the biggest expenses for travelers.
Granted, you want a nice place to stay. But you may not spend much time in your room when you have the opportunity to sightsee and enjoy your new surroundings.
This is why I often recommend using sites like Airbnb or alternative lodging sites for travelers.
I use Airbnb often when I travel and sometimes you just can't beat the savings when compared to local hotels and resorts.
Some Airbnbs also offer amenities and perks like an on-site gym or pool, rooftop access, and full kitchen access so consider those options when comparing different listings. Here's a $40 coupon when you stay at an Airbnb.
If you'd really prefer to stay in a hotel, you can still save money by using hotel comparison sites and taking advantage of coupons and deals offered on Rakuten (formerly known as Ebates).
For example, if you book a room through Hotels.com, Rakuten will give you up to 4% cashback. You'll also naturally save money by booking through this discount hotel comparison site so that's twice the savings!
Depending on the nature of your trip, feel free to get creative with where you'll stay. Also, consider options like camping or renting an RV or houseboat to save money.
Last year I booked a stay at a tiny house I found on Airbnb and it made the vacation even more fun and exciting.
Activities That Don't Break the Bank
Once you know where you're going and where you'll stay, it's time to start choosing all your activities and experiences. A $500 travel budget isn't much, but for a mini vacation for the weekends, it's certainly doable.
You can opt for experiences that are generally affordable. Examples include playing volleyball on the beach for free, kayaking in the lake, or going on a self-directed walking tour of the city.
Most people know I love using sites like Groupon to stretch my dollar when it comes to finding affordable activities and restaurants.
When I'm planning a weekend mini-vacation, I like to head to Groupon first and see what offers are available in the city I'm visiting. You may be able to find deals for museums, tours, popular restaurants, and a variety of other experiences.
Don't forget to check for free entertainment options as well. This can help you save big even if you visit expensive places like New York City. For example, in NYC, you can search for boat tours on Groupon. You can even spend some time walking around Central Park for free. Some cities even have museums, zoos, and other attractions that are completely free.
[convertkit form=5279423]
Do More Research
The key to planning any trip is doing the proper amount of research. Just because you're planning a mini-vacation, this doesn't mean that you should just throw everything together last minute.
You'll likely do some research throughout the planning process. But I encourage you to spend even more time doing this to make sure you carefully plan your spending.
There are always hidden costs when it comes to traveling. So the more you know about the destination and your itinerary, the better. A $500 vacation budget is not much, You probably don't want to run the risk of overspending and feeling super crappy about it by the end of your trip. Or worse, you could even get into debt due to not doing enough research before your trip.
Once you know where you're staying and have activities lined up and priced out, start focusing on the smaller details. Be sure to use your research to answer questions like:
What types of restaurants are nearby and how many times will you dine out?
Is there a nearby grocery store that you can use to grab food items to offset the costs of dining out for some meals?
Is the area you're staying in walkable or bikeable? If not, how do you plan to afford transportation or pay for gas?
How much does public transportation cost and how does it work?
Will you be shopping during your trip or picking up souvenirs? If so, where?
What, if anything, will you need to buy when you arrive at your destination?
If you're staying at a hotel, will they charge a daily parking fee?
Are there any events or festivals that are taking place during your stay? How much would you need to spend if you wanted to attend?
A Weekend Getaway Budget Breakdown
Now that we've gone over all the essential planning steps, I wanted to lay out a sample budget breaking down how your $500 mini-vacation can be pulled off with ease. Remember, if you're traveling with friends or a partner, you can always split costs to stay within budget.
Fuel and tolls (to and from your destination, can be split among friends): $85
Lodging (Airbnb 2-3 nights): $45 per night or $135 per 3-night stay
Groceries (to cover a light breakfast and snacks): $25 (Use an app like Shipt or Instacart to order online and not overspend, and use an app like Fetch to get points that can go towards gift cards).
Entertainment and attractions: $115
Dining Out: $75
Miscellaneous (transportation costs during the trip, shopping, etc.): $65
Total: $500
Start Saving and Planning
I hope this inspires you to get out and plan your mini-vacation or an affordable weekend getaway this year. Saving $500 shouldn't be too much of a challenge because you can always cut expenses and earn extra money to come up with this account.
You can make $500 in as little as 30 days by trying side hustles like:
Don't forget about easy ways to round up cash like using Ibotta to earn cash back when you do your grocery shopping.
You can also save automatically with apps like Digit and Qapital, taking surveys online, or even redeeming cash back rewards from your credit cards.
Are you ready to budget for a weekend getaway?
[convertkit form=5278136]