Here is my April online income report. I've been publishing income reports for exactly two years now! So much has changed in the past twenty four months and it's crazy that I am still writing these online income reports.
Let's start from the beginning. My most popular income report is still my very first one! Two years ago, I published my first income report proudly stating how I made $60.
It took me about four months and I busted my butt to make that money! I was SO excited to know that my hard work was paying off and blogging was legit!
Since then, I've been sharing my online income reports each month. I haven't missed one yet!
Since publishing my income reports, for the most part, my income has increased. Although there were a few months my income dipped down, I consider my overall experience with online income totally worth it.
I enjoy going back through all of my reports to see what worked and didn't worked, and then comparing that to my level of income. There is so much knowledge in each post, so I find them super helpful!
Whether I have a great month or so-so month, I'm happy to let readers know what I did wrong and the lessons learned. Running an online business is hard!
April was my best month yet for my blog and business!
Here are some previous online income reports:
April 2015 online income report (my very first online income report) $61.83
September 2015 online income report $1,530.94
October 2015 online income report $3,634.28
December 2015 online income report $4,238.99
April 2016 online income report $5,920.52
May 2016 online income report $7,268.68
June 2016 online income report $9,700.11
July 2016 online income report $9,566.15
September 2016 online income report $6,682.24
October 2016 online income report $7,157.04
November 2016 online income report $10,736.55
December 2016 online income report $11,195.28
January 2017 online income report $26,288.57
February 2017 online income report $15,170.31
March 2017 online income report $19,752.67
I highlighted my April 2015 and April 2016 to show you my progress these past two years.
In April 2015, I made $61.83
In April 2016, I made $5,920.52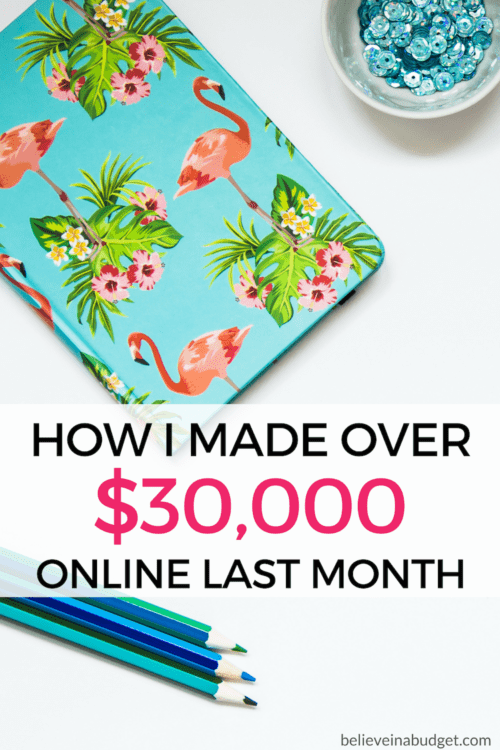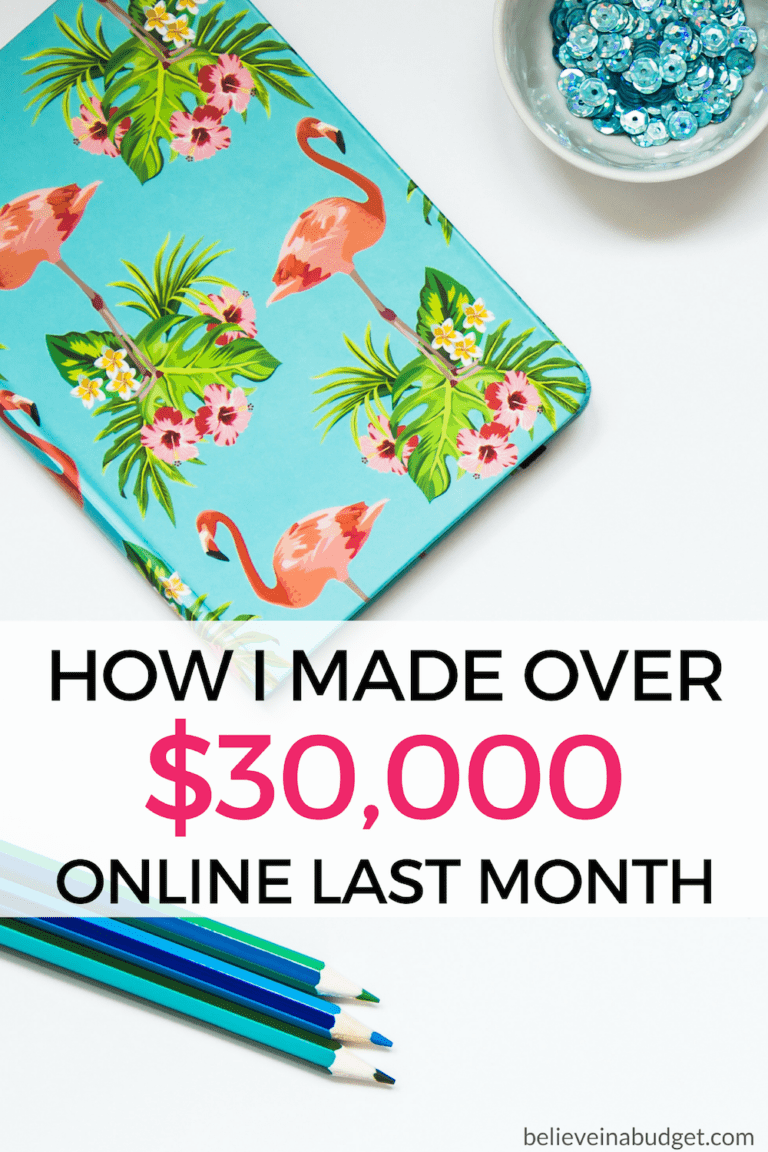 Breakdown of my April online income report:
April was my eighteenth month I have been self-employed. I'm officially at the 1.5 year mark! I started this blog in January 2015 and quit my day job in October 2015. I haven't looked back since!
[convertkit form=5202421]
Here's the breakdown:
$902.51 Ad revenue (this amount has been down as I've been trying to reduce how many ads are on my site)
$500 Partnerships/Sponsorships
$13,425.81 Affiliate Income
$29,000 Become a Pinterest VA TODAY!
$0 Freelancing *forgot to bill a client in April until she reminded me, so this will go in May 2017's report
GRAND TOTAL: $47,442.32
MY TOTAL: $30,442.32
Ok, so for many of you that have read my income reports, you're probably thinking, what's the difference here? I went back and forth on how I wanted to report this income. Technically, all this money was earned and collected and sitting in various bank accounts.
I could list my earnings at $47,442.32 and then list out the difference/expenses under the expense column, but to be honest, I really don't care how it's added up or distributed. You can say I either made $47K+ or $30K plus, doesn't matter to me 🙂
Here's the deal – Even though the course did a little over $29,000, I don't get to keep it all. I share earnings on Become a Pinterest VA TODAY! with my awesome course partner Gina from Horkey Handbook.
We also pay out affiliates and put some money away from each launch to use towards the next one. I break down the costs below of what it's like to work on a course with a partner, fees/costs associated with it, etc.
If you want to keep track of your online income (which I highly recommend) check out Freshbooks! It's what I've used to track business income, expenses, invoice clients, and more. Click here to learn more about Freshbooks.
Become a Pinterest VA TODAY relaunched!
My course partner Gina from Horkey Handbook relaunched Become a Pinterest VA TODAY! for five days in April. This is not an evergreen course and we plan to only launch it once per quarter at this time.
We surprised our readers with this course back on Black Friday in November 2016 as opposed to offering discounts on our existing courses.
The $49 course launched Black Friday weekend and made around $5,000ish in sales, which we were super excited about.
In January 2017, we added more content and raised the price to $59. This brought in around $10,000ish in sales.
Once again, in April we raised the price to $69. We added even more content, had our workbooks professionally done, re-did our videos and added a private Facebook group.
It was a decent amount of work, but our goal was to create an even better product for our existing and new students.
Over 360 students enrolled and brought in a little over $29,000 in sales. Yippee!
This income came from the course, as well as having the option to purchase my Pinterest pin templates at checkout. This was great because it increased the overall sale price and students got the templates, which in turn will provide them with more tools and help them with their clients!
How much money and time does it take to launch a course?
Some people have asked me how much money and time goes into creating a course. It's different for everyone of course, but in terms of cost, Gina and I put away $1,000 from the previous launch to use for this launch.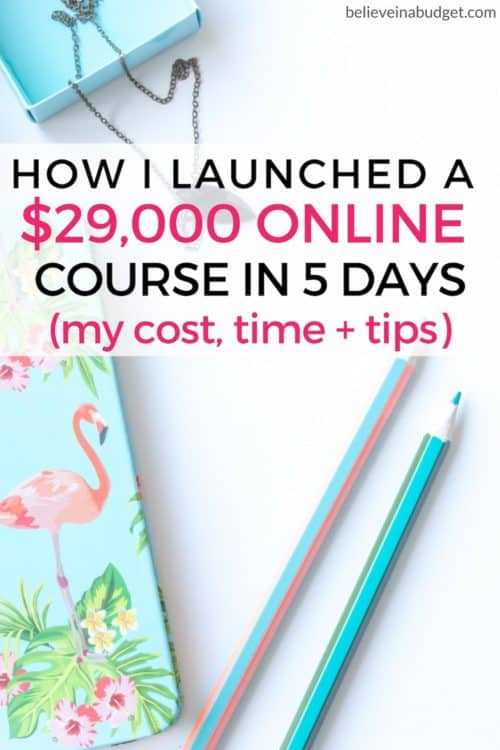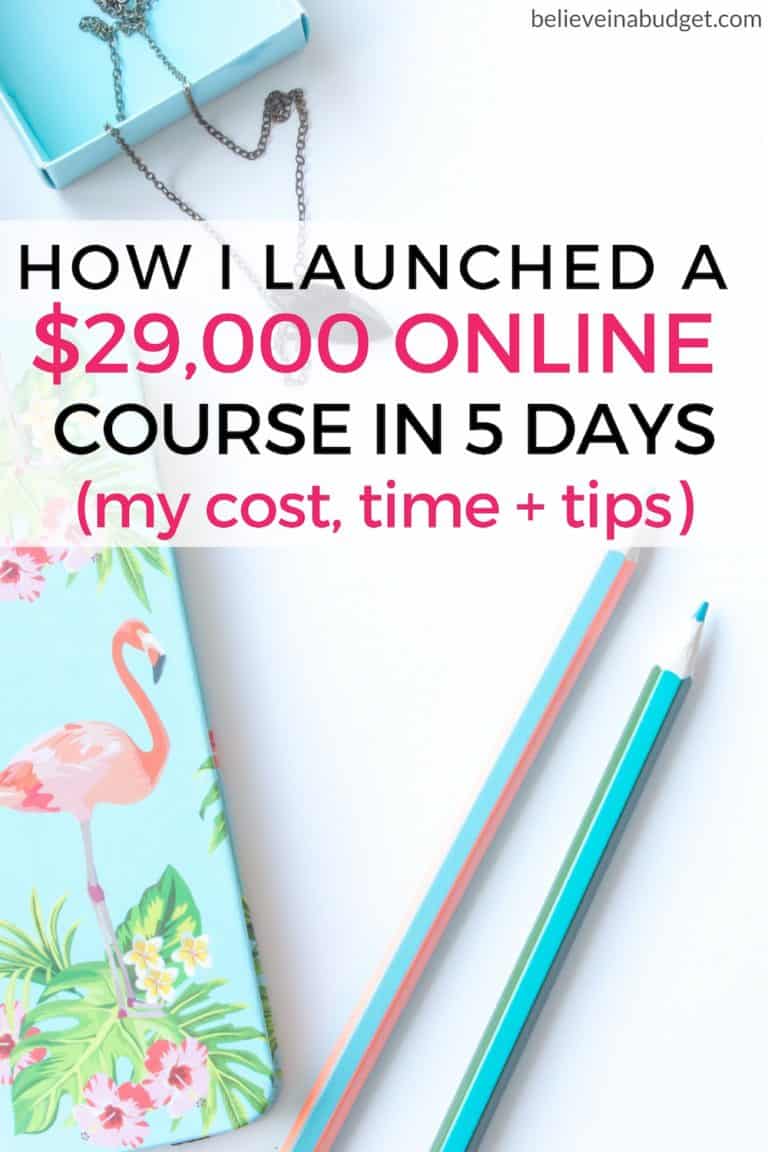 We spent money on having our workbooks updated (you can see how amazing they look in my Instagram feed) and some technical stuff neither of us wanted to mess with 🙂
We spent the remaining balance on Facebook ads, which was a first for us as we've never done any advertising for the course.
Other than that, we had zero costs with creating the course. We don't use any fancy equipment to record our videos and we do 99% of the work ourselves, except for the VA stuff mentioned above.
In regards to time, I just work everything into my regular work week. There's no crazy hours, late nights or anything out of the norm when it comes to launching.
I plan my schedule so I can focus more time on the course leading up to launch and cut down on other projects, work ahead on things, etc.
Things get pretty busy during launch, especially with emails, so that is probably the most time consuming part!
With a $29,000+ launch, we will have to pay out affiliates! This is the best kind of fee to pay because it helps get our course out to a new audience 🙂
This was our first time really utilizing a small team of affiliates and they were great to work with! We will also put money away from this launch for the next launch. If you want to check out Become a Pinterest VA TODAY!, you can learn more here.
My affiliate income dipped
My affiliate income decreased in April. Part of this reason is that I received payment from Elite Blog Academy in March. This course only launches once a year and it's for all different levels of bloggers.
In general, affiliate income can vary in terms of when I receive payment. Some affiliates payout as soon as I make a sale; other affiliates payout in 60 days. My affiliate list probably has around twenty different resources, so the nice thing is if I have a decline in sales with one affiliate, usually, I'll do well with another affiliate, so everything balances out.
My affiliate income is pretty diverse! I earn affiliate income in these major areas:
Side hustles/make money
How to save money/budget
Blogger based (how to start a blog, pick a theme, select an email provider, etc.)
Pinterest related
In terms of affiliate income in general, to this day I only recommend products, courses, and resources that I've personally used. I've pretty much been using the same affiliates since I started my blog.
In fact, I used many companies before I had Believe In A Budget. It wasn't until after I started blogging, I realized I could recommend them to other people! So it's been a nice, organic way to go about doing things. If you need help growing your affiliate income, take a look at this course.
Here are some highlights from April:
I love working with Gina as a course partner for Become a Pinterest VA TODAY! Together, I get to take my personal experience as a Pinterest virtual assistant and Gina is able to use her skills as a killer VA and we mesh everything into a helpful course. There's nothing else like this out there and we've helped over 600+ students start a new career.
Pinterest Presence relaunched. Some of the course is still getting a makeover, but I've reopened it for purchase. The price isn't changing, but I'm just updating content. This course is perfect if you want to sharpen your Pinterest technical skills.
Monthly Online Income Report Expenses
These were my April expenses:
$149 Drip I just switched to Drip for all of my newsletters! It's connected to LeadPages and makes integrating everything together a breeze for technology challenged people like me 🙂
$39 LeadPages I used LP's a while ago, stopped, and now restarted again. I was really happy with my old pop-ups and opt-in forms with my previous newsletter provider MailerLite, but since I made the change to Drip, it made sense to go with LeadPages.
$349.51 Facebook ad This is directs traffic back to my website
$1,147 Conference ticket *One time expense
$0 Tailwind. I pay for this annually. Tailwind is the scheduler I use when I do all my pinning on Pinterest. It's my favorite scheduler I use for myself, recommend to clients and for my students.
TOTAL EXPENSES: $1,806.46
I still have to deduct around 30% of my income for taxes as well. I pretty much do everything myself, except for major tech issues.
I think it's really important that I know what I'm not good at doing! It's definitely worth outsourcing tasks that I know someone can do better and quicker.
As I mentioned last month, I expected my overall monthly expenses to increase this month because I am investing in better products and services for my blog and business. I think I should be around $400-$500 per month in overall expenses. I'm good with the extra costs!
What's next
In May, I'll be finishing up Pinterest Presence. I'm a little behind, but excited to get everything updated in the course!
In 2016, my girl Allison from AllisonLindstrom worked on several projects together to help people get started with their blogs, email lists and Pinterest. We did several webinars and Q+A sessions and it was a TON of fun.
I've been missing the creative side of things lately, so we have something special lined up starting in July that I think a lot of you guys are going to enjoy!
Want a hint? It's not a course and it's not a webinar, but more of a monthly hang 🙂
Overall, things are going great! I'm really happy with this little blog and business I've created and can't wait to see how things go this spring and summer!
[convertkit form=5202420]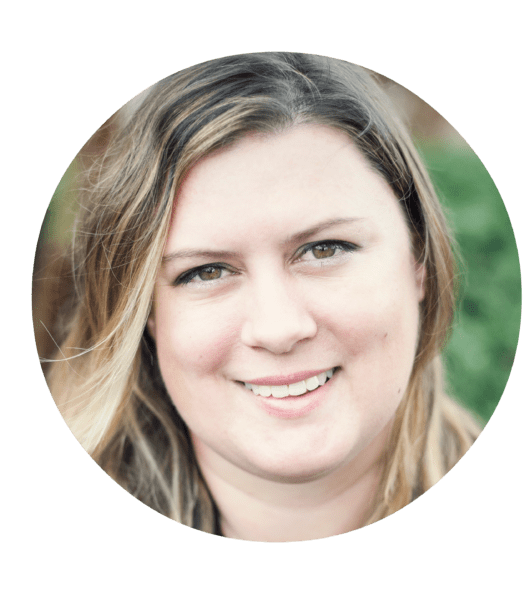 Kristin, is the creator behind Believe In A Budget. She teaches others how to start a blog and how to side hustle. Her course, Pinterest Presence, helps bloggers + businesses drive traffic to increase their website's profitability. Click here to learn more!