If you have dogs, it is important to include them in your monthly budget. There can be various expenses, but today I thought I would focus on primarily how to save money on dog food.
I treat my dogs like my babies and I want them to live long and healthy lives. While I refuse to feed them cheap food, I do try to spend my money wisely on them.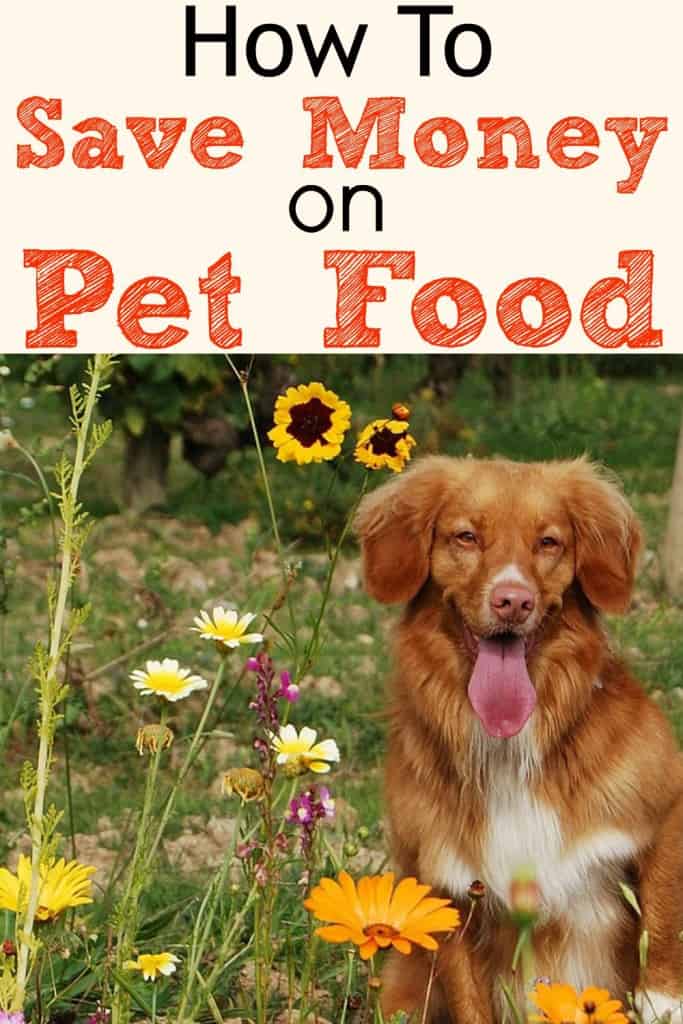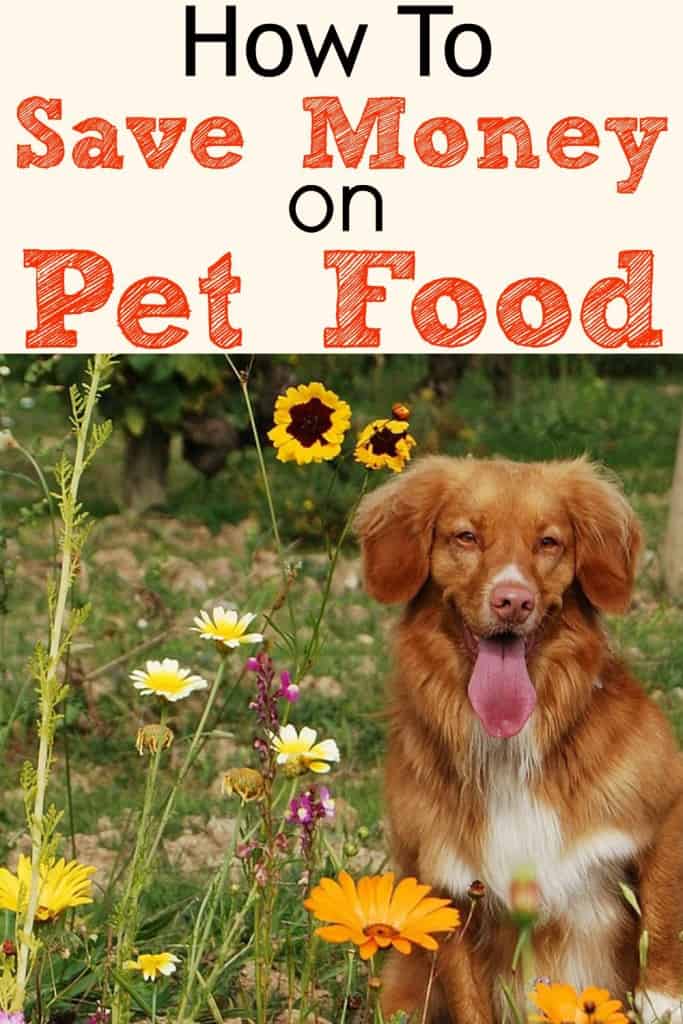 There are many options out there. Buying the most expensive bag of dog food is not necessarily the best food for your dog or the best for your budget.
Commercial dog food has only been around for about 100 years, so don't feel obligated to feed your dog food out of a bag! Before the 1900's, dogs primarily ate people food or food in the wild.
Ever since I rescued my first dog almost 13 years ago, I have invested in high quality dog food.
I also believe in giving my dogs a varied diet, which incorporates people food.
Shop online at Chewy
I had never heard of Chewy until my mom mentioned it about six months ago.
Hands down, Chewy has the best pricing compared to any major pet store. They carry a huge assortment of brands as well as treats, toys, and pet beds.
Shipping is free (for orders over $50) and there is no sales tax (unless you live in Florida.) You can also sign up for autoship to save 15% off your first order. You can cancel autoship at anytime and there are no fees to do this.
Related reading:
Educate yourself about pet nutrition
First and foremost, educate yourself! Don't just buy any bag of dog food at the store because it's on sale.
One of my favorite books on pet nutrition is called Natural Nutrition for Dogs and Cats: The Ultimate Diet
.
While I don't commit to everything the author mentions, it is a great starting point if you are looking for alternatives to traditional dog food.
There are a few key areas of the book that I love:
An extensive list of key nutrients and vitamins your dog needs, which food source to use to get these nutrients, and what body part benefits from these nutrients.
I think this is especially helpful for senior dogs and a great way to be proactive of your dog's health.
I am a big advocate of preventive care. Because of this, my senior dog recently received a clean bill of health at the vet!
The raw diet. I am a big believer in the raw diet for dogs! I don't commit to a raw diet 100% of the time, but I do incorporate my dog's diets to include parts of the raw diet, like raw vegetables and certain kinds of raw meat, into their meals.
In depth knowledge about various vitamins, natural probiotics and antibiotics, and different kinds of meat. If anything, this just enhances your knowledge about these benefits to your pet.
Free 7 Day No Spend Challenge
Join thousands that have saved hundreds with the no spend challenge. Sign up to take the No Spend Challenge for free!
Make pet food in the crockpot
Once a month I will make a crockpot consisting of: boneless skinless chicken, water, potatoes, green beans, broccoli and carrots. I then freeze this into small batches using Ziploc bags.
This is very nutritious and one crockpot will last a month as a "topper" to my dog's dry food. Using a crockpot is extremely affordable and is actually much cheaper and healthier than purchasing wet cans of dog food.
I can fill an entire crockpot for $10 and have this last a month!
Incorporate more people food
My dogs love sweet potatoes with a sprinkle of cinnamon. I will boil a couple a week, mash everything up and put it in the fridge. A couple sweet potatoes only costs a couple dollars! Did you know this is great for dogs? Sweet potatoes add fiber to your dog's diet, as well as provided antioxidants and anti-cancer benefits. Cinnamon has anti-inflammatory properties that help keep your dog healthy!
Visit your local butcher
Ask your local butcher – or the guy in the meat and deli sections at the grocery store- if he has any scraps.
I have purchased scraps for practically nothing. The butcher has also given me turkey necks for pennies on the dollar. These are great options for the raw diet. If you have a hard time dealing with raw meat, I would suggest sticking with the crockpot.
Dog dental care
Dental care for dogs is a huge part of their lifestyle. As my dogs get older, it's critical to take care of their teeth! My vet recommends only 2 types of dental chews, so don't be fooled with using other products that are much cheaper. They are useless! These are the best dental chews you can use:
Finally, I use a regular toothbrush and this specific dog toothpaste. I didn't start brushing my dog's teeth until she was older, but it's amazing how effective it is! I can generally only brush her teeth for about 15 seconds, so I try to brush her teeth one to two times a day.
Using a dog dental chew and brushing my dog's teeth has really cut down on plaque and having to get a professional dental cleaning, which can cost almost $200!
What I spend each month on pet food
My dog food expenses vary each month. Not counting dental care, I estimate I spend anywhere between $30 – $45 a month on dog food for a 30-pound dog and a 70-pound dog. This includes doing a mix of everything I have listed above.
For me, it really comes down to time and prep work. The more I prepare, the lower my monthly dog food expenses are each month.
When I fail to plan, it is easy to resort to purchasing bagged food and cans of wet food. This can get pretty pricey and I prefer to give my dogs the freshest food possible.
✕
Free 7 Day No Spend Challenge
Join thousands that have saved hundreds with the no spend challenge. Sign up to take the No Spend Challenge for free!
How do you save money on pet food? Do you have any tips?