I am so excited to share my Blackberry Farm review as this has quickly become my favorite home away from home.
If you're looking for a getaway close to the Smoky Mountains, I can't recommend Blackberry Farm enough!
After booking our trip, it wasn't long before we heard from our concierge to help us plan our trip.
I researched activities, shared what we were hoping to do and received a tentative itinerary. After a couple small tweaks, everything was set. There was nothing to do but wait for our trip to start!
With over 4,200 acres of land and a capacity of just 68-rooms, this luxury resort has something for everyone.
Whether you're on a family vacation, work retreat or a couples getaway, this peaceful spot is tucked away in East Tennessee with complete privacy.
Cottage Lodging
We stayed in the Singing Brook cottage, which included a wood burning fireplace that was started for us every night while at dinner by the staff.
There were also several cookbooks and home decor books I devoured, a mini fridge and pantry full of snacks that was stocked daily, turn down service and daily housekeeping.
We were definitely spoiled!
After my last trip, I've really embraced the feeling of living my best life. Blackberry Farm is definitely this!
Blackberry Farm is ranked third for the best all-inclusive resort in the United States and has won numerous awards for their restaurant the Barn, as well as awards for the best spa, cheese and even fly-fishing spots.
Needless to say, this resort has been on my bucket list for a while!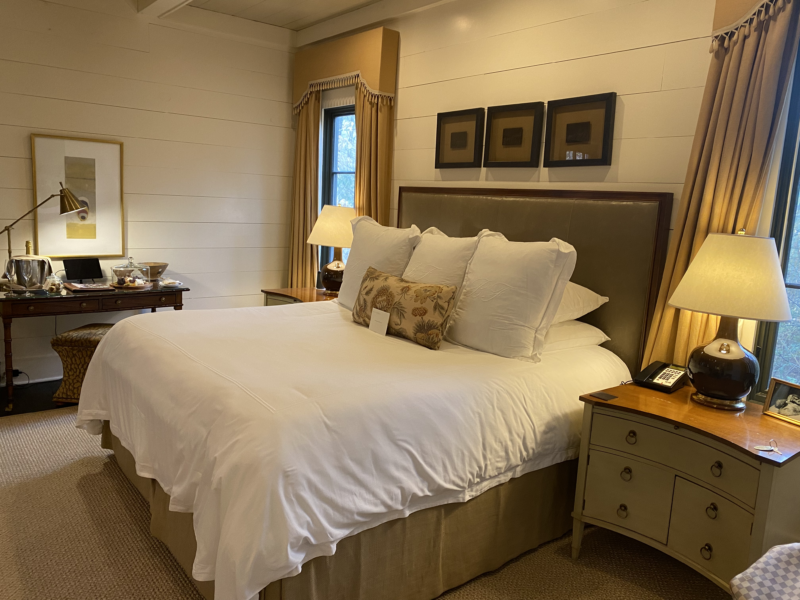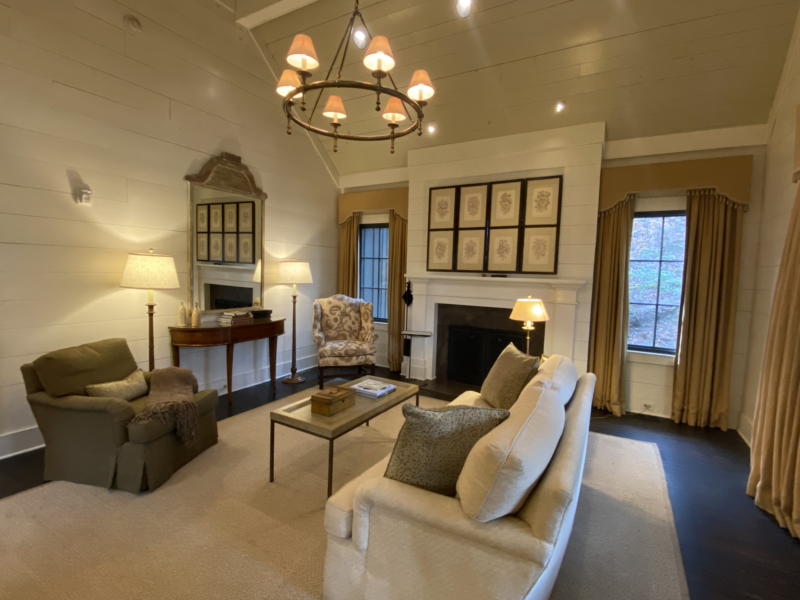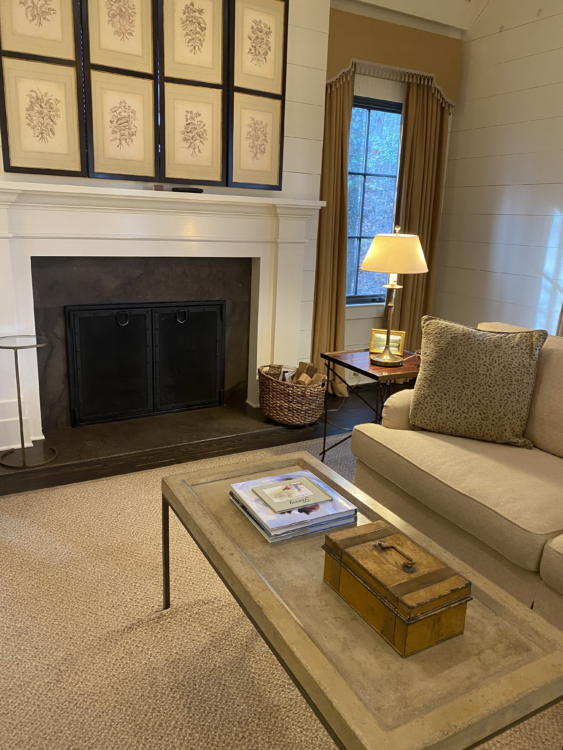 Upon arrival to our cottage, there was a lovely bottle of chilled champagne, various cheese made from Blackberry Farm and homemade cookies.
We definitely made sure to pick up some of their award-winning cheese before heading home.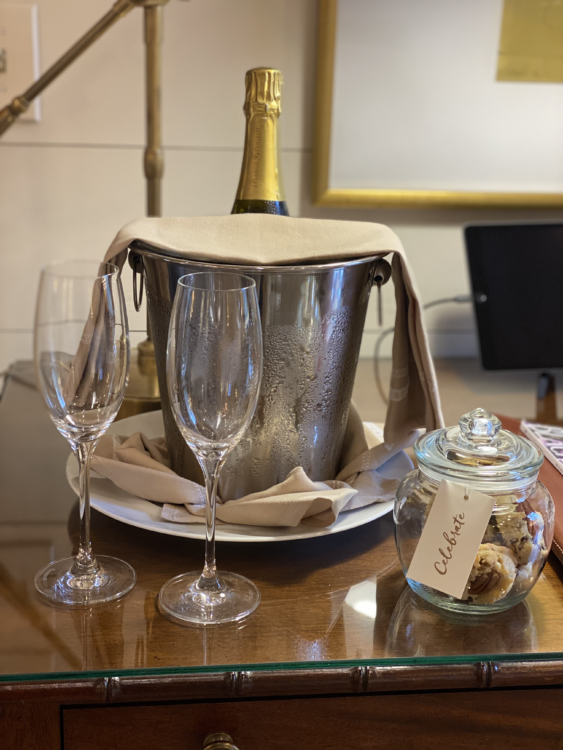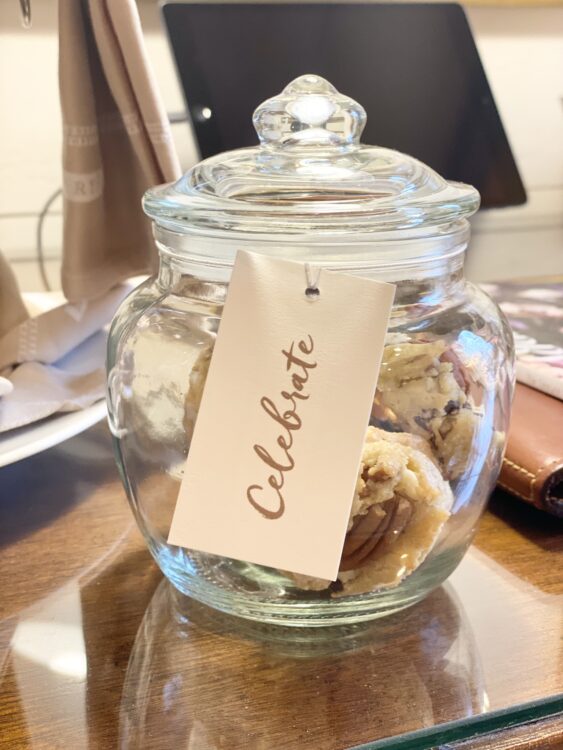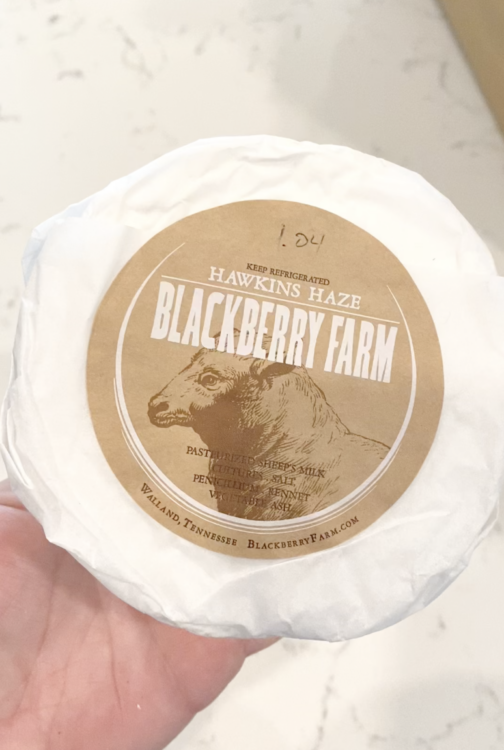 Speaking of champagne, Blackberry Farm is home to the second largest wine cellar in the United States.
As part of our Farmstead Tour, we had a chance to explore the wine cellar. There are currently over 160,000 bottles of wine in various vaults underground, amazing!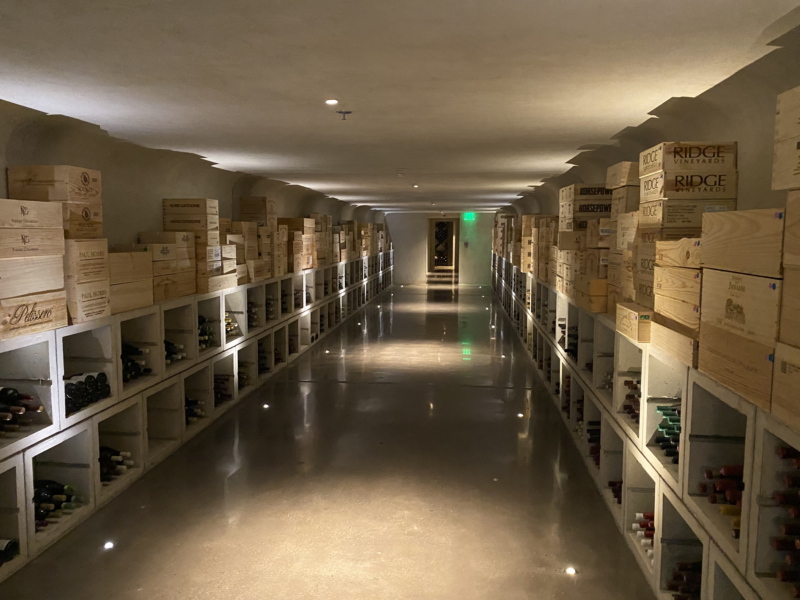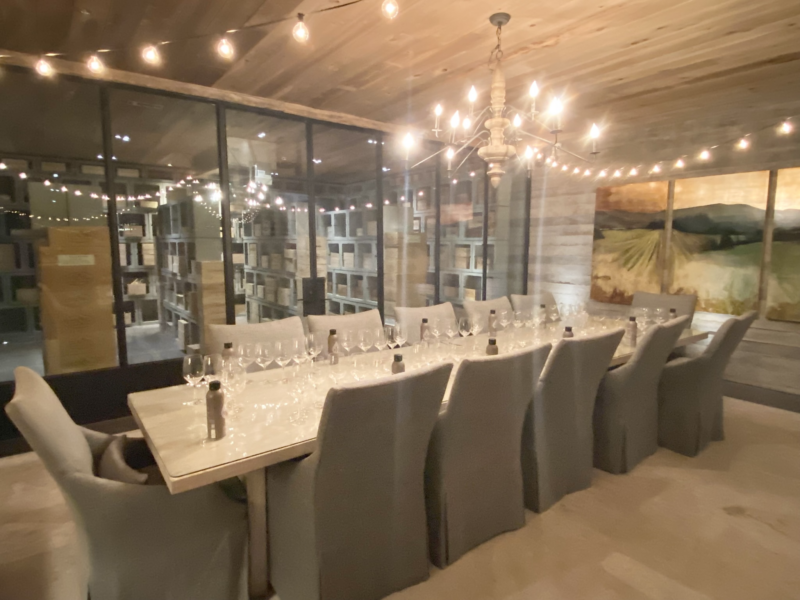 Because our cottage was away from the main part of the farm, we had a cute golf cart named Lil' Britches to get us around. This gave us plenty of time to explore the property.
The property is solely walking and golf cart.
Blackberry Farm has a partnership with Lexus, so we could request to be picked up and dropped off with a car if we didn't want to use the golf cart. It was very fancy!
As we stayed on property the entire length of our stay, we had no use for our car.
After we checked-in, the valet took our car and we didn't see it again until checkout.
Meals at Blackberry Farm
The resort stay included a number of all-inclusive amenities. Breakfast and lunch were served in one restaurant, with two options for dinner.
Because we took a tour of the property, I learned so much about where our food comes from and loved knowing most of the food we were eating is grown, harvested or processed from Blackberry Farm.
Of course, not everything can come from Blackberry Farm and I loved how our meals included what other farms produced what food.
With my goal to have our own little homestead in the future, I just loved to see how everything tied together.
We selected The Barn for dinner not only because of it's James Beard-award winning restaurant, but because of the barn itself.
All the restaurants are for guests only. Just make sure you book your reservation for dinner ahead of time!
One of the requirements of dining at The Barn is dressing up. This is not something we really ever do, but we really enjoyed it.
I'll be honest, I had not worn heels in a really long time, so it was fun to put them each night!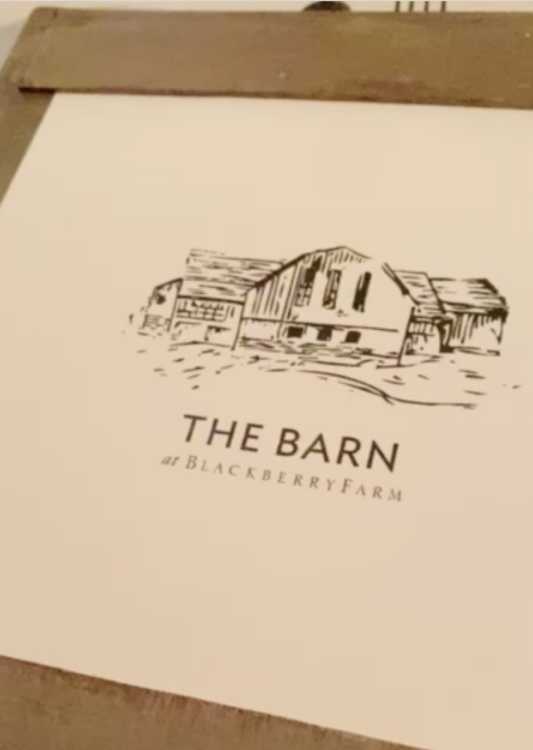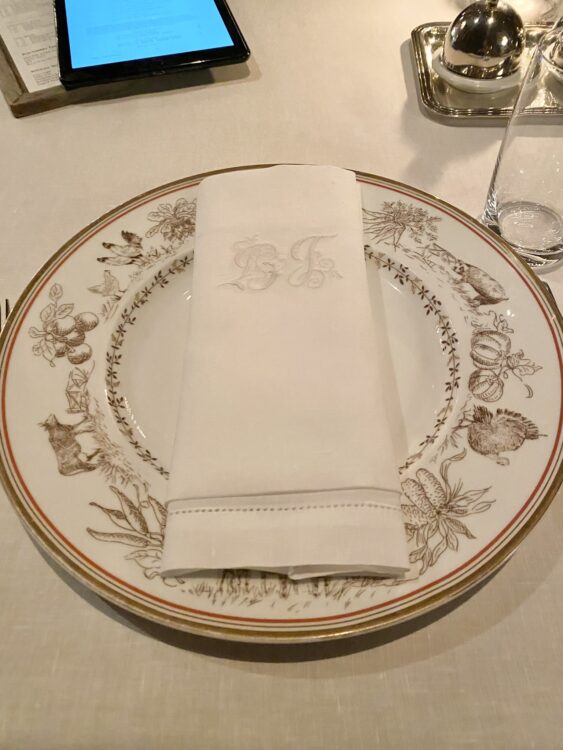 Blackberry Farm Property and Activities
As I mentioned before, there were a number of activities that are includes as part of our stay.
We took advantage of hiking, visiting the puppy barn, checking out the farm animals, learning how cheese is made , visiting the outpost buildings and more.
While Blackberry Farm features a number of included activities, there are additional excursions and activities. While we didn't have a chance this time, fly-fishing is on our list for the future!
We opted for day trips to the Wellhouse, which includes a spa, a heated adults-only pool (there is another pool that is kid-friendly), fitness center, sauna and juice bar.
One of my favorite things about Blackberry Farm is how we chose to really focus on privacy. I've been in a season of quietness and calm, and I felt very replenished and restored after we returned from our trip.
At the same time, this is a great location for weddings and events!
With so much space and such a small amount of guests on property at one time, we only saw other guests if we wanted to.
At the same time, there was a larger business retreat where everyone seemed to know everyone, so it's really up to you to decide what kind of trip you hope to get out of the farm.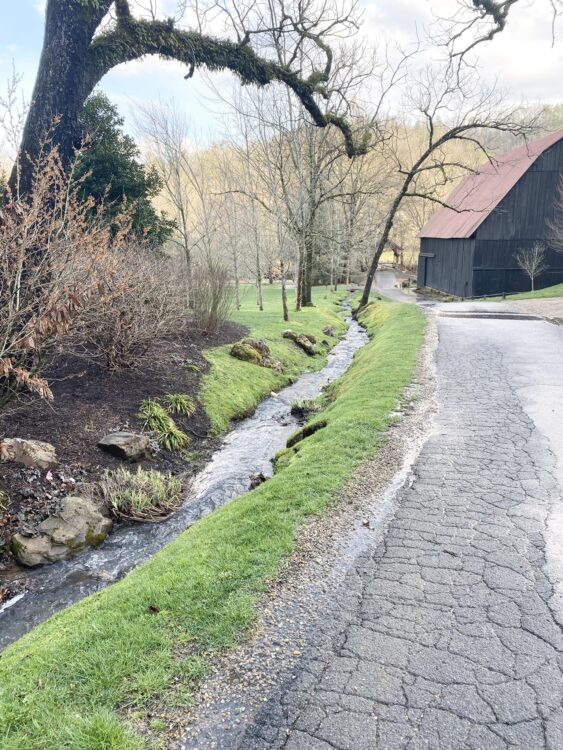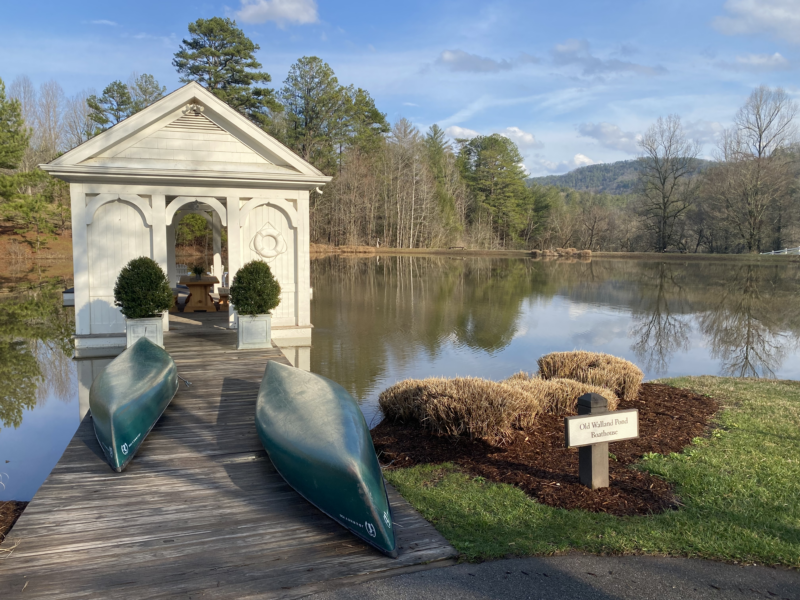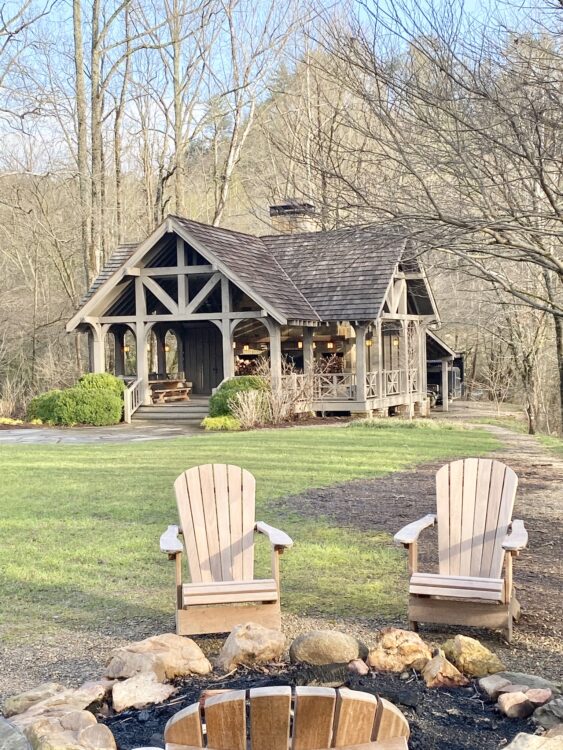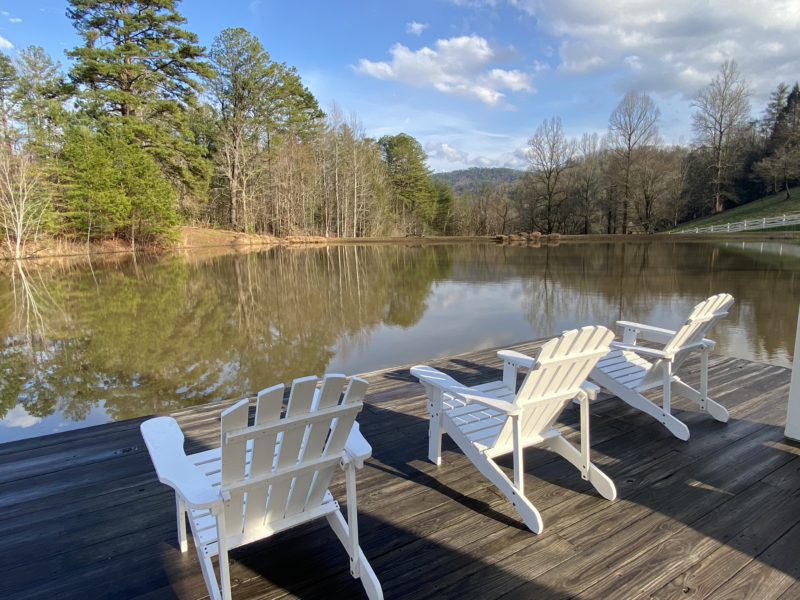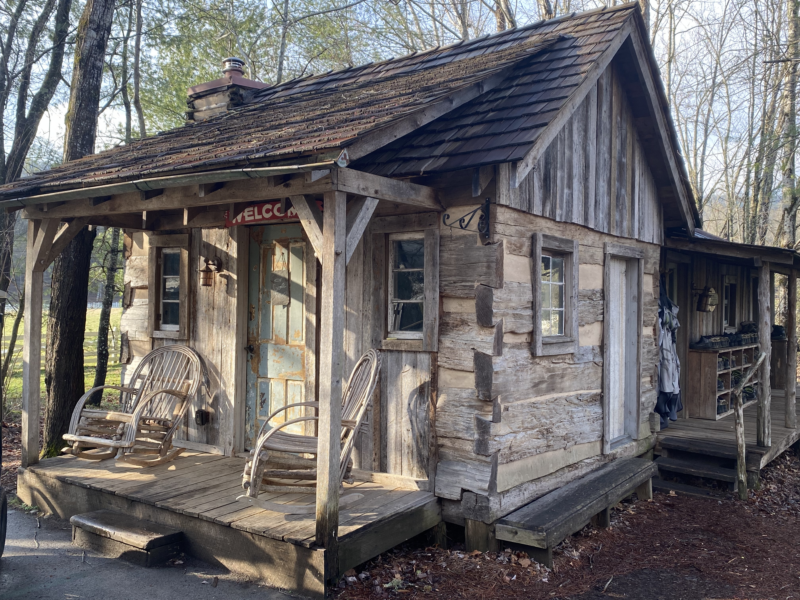 How to Save Money at Blackberry Farm
If you are looking for a budget-friendly stay, there are a few things you can do to save money!
It's important to remember that all meals and numerous activities are included with your daily rate. You can absolutely enjoy your time at Blackberry Farm and not spend a penny outside of this.
It's important to remember that all meals and numerous activities are included with your daily rate. There is already so much to do to keep you busy.
While spa treatments are extra, you can still take advantage of the facilities as part of your stay. There is a sauna, heated outdoor pool and fitness area you can use. Their robes and slippers are so comfortable.
With a quiet sitting room overlooking the pool, you can easily spend a few hours lounging around the Wellhouse
Alcohol is not included in the all-inclusive price, but you could bring your own from home and enjoy it in the comfort of your room. Soft drinks, coffee, tea and water are all included.
The best option to save money is to book a Historic Room. These are cozy, quaint and in the middle of everything Because of their location, there is no golf cart but you can probably borrow one if needed.
When booking a trip, use the 'flexible' tab to see if there's a difference in pricing depending on the time you visit.
Blackberry Farm was a breath of fresh air and I'm so glad it's only a few hours away. We are so excited to go back and have already booked our stay for later this year!
Free 7 Day Blogging Course via Email
Join thousands that have learned how to start and grow a profitable blog. Sign up for free tips below and get started right now!