If you are interested in learning how to make money with NFTs, you are in the right place. While I have seen people buying various types of NFTs, I'm really interested in learning what it's like to be an NFT creator and how this can be a profitable side hustles or business.
I am so excited to have an interview with my friend Gabrielle, who creates and sells NFTs. Enjoy!
Hey Gabrielle! I've been watching all of your TikToks on how to make money with NFTs. I can't wait to talk about that. But first, can you share a little about yourself?
Hi! Thank you so much for watching – I really appreciate it. A little about me, I am from Virginia, I love to travel, I am married to a wonderful musician, and have two cats that we adore.
I am a scientist by day and an artist by night. I have been drawing, painting, and creating since I was very young.
Over the years I have gone in and out of artistic spells but have always found something creative to do to keep me busy.
In addition to traditional art, I spent a few years getting involved in photography and videography. I would say music videos, travel videos, and weddings are my favorite things to film. Towards the end of 2021, I added NFTs to my artistic resume and have been hooked ever since.
Let's talk about NFTs. For someone who has no idea what an NFT is, can you break it down for them, starting with what 'NFT' stands for?
NFT stands for Non-Fungible Token and is essentially a digital asset. An NFT is a unique item that cannot be interchanged or exchanged (even if it seems similar to another NFT).
In contrast, an example of a fungible token would be a $1 bill which can be evenly exchanged for any other $1 bill.
If we each have a $1 bill but your favorite pop star autographs yours then it would become a non-fungible token as the value has now increased with the added signature.
Even though they are still both dollar bills the value of each now differs. The most common example of an NFT is a piece of digital art but anything that can be digitized can be an NFT.
Other examples of NFTs include music, collectibles, trading cards, gaming, and videos. The hype around NFTs is the ability to show proof of ownership utilizing blockchain technology.
The blockchain is an official ledger that displays and records transactions. Proof of ownership is important for authentication when assessing the value of an item.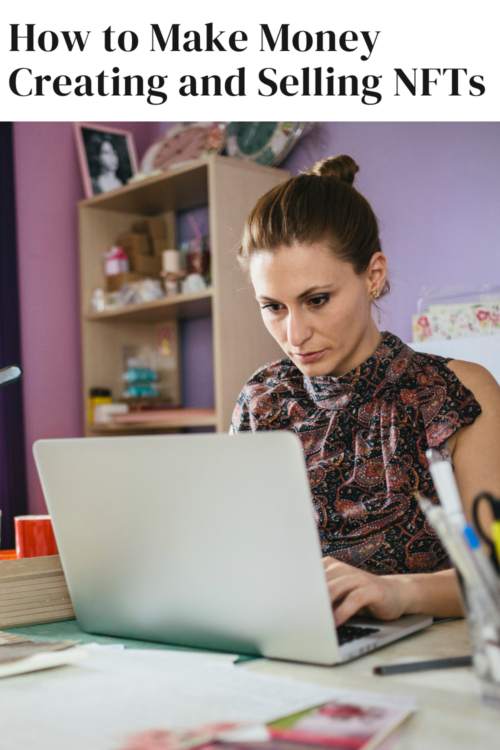 When and how did you first become interested in NFTs?
I first became interested in NFTs when I discovered a video of an artist creating a 3D painting in the metaverse in 2021.
The video talked about the future of art and I have been intrigued ever since.
I saw that you recently sold your first NFT. Congrats! Can you share a little about how you created it?
I did sell my first NFT – thank you for the kind words. I created the NFT utilizing the Procreate drawing program on my iPad.
My genesis piece was inspired by the character of Margot from the movie The Royal Tenenbaums.
I absolutely love Wes Anderson Films and admire Margot because she is such a mysterious character that follows her own path.
Being an artist always means walking your own path so I relate to this character a lot and hope to encourage other women to do the same.
I've heard that you have to be invited by another artist to buy and make money with NFTs on Foundation, where you sold your first. Is that still true? If it is, if someone hasn't been invited yet, where are the best places to buy and make money with NFTs?
Foundation is a marketplace where you can buy and sell NFTs. It has a little more of a boutique feel to it compared to some of the other marketplaces.
Anyone can buy NFTs on Foundation – you only need the invite to sell your work. For individuals looking to buy or sell NFTs, I would suggest Solsea or Opensea.
Solsea is on the Solana blockchain and is very affordable with gas prices (necessary fees) that are very low.
Opensea is on the ethereum blockchain and is likely the most popular marketplace to buy and sell NFTs so is very accessible.
After you list an NFT, how do you market it?
The best way to market your NFT is through participating in Twitter spaces, networking in Discord communities, creating TikToks or other content associated with NFTs, and striking up conversations with creators and investors in the space.
Where do you see the NFT space in a year?
I see most large brands creating NFTs and opening roles for Web3 jobs by next year.
What about ten years?
I see entire companies being built on blockchain technology and the opportunities for NFT passive income to arise.
If someone wants to learn more about NFTs, where are the best places?
The best places to learn about NFTs are TikTok for very beginner level, Twitter spaces, and reading articles for deeper dives.
How To Make Money With NFTs: When do you plan to release your next NFT?
I am currently working on a botanical and floral collection to be released on Solsea by mid-February.
As we transition into a Web3 world it is important to create space and unplug from time to time. This art aims to remind the holder of the importance of balance.
The drop date will be announced on my Twitter and on TikTok.
Author Bio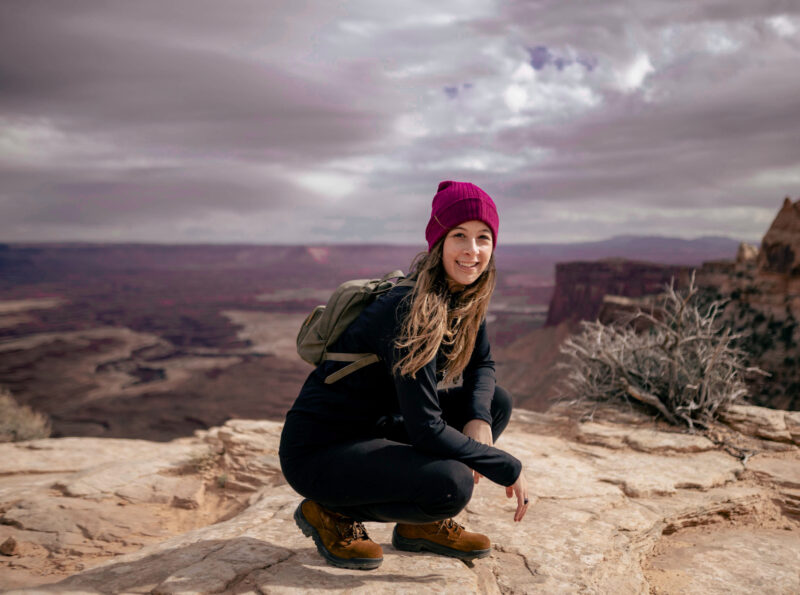 Gabrielle is a scientist and NFT artist that works with other creatives to build a kind and community-driven NFT association.
Free 7 Day Blogging Course via Email
Join thousands that have learned how to start and grow a profitable blog. Sign up for free tips below and get started right now!