If you're looking to work remotely and like social media, Facebook ads management is a great way to earn extra income or a full time career.
Hi Brien! Can you share a little about yourself and your business, Ricochet Digital Marketing?
I'm based in Cincinnati, OH, with my wife and 3 kids.
I started Ricochet Digital Marketing almost 5 years ago and actually just launched my second digital agency last month.
RDM focuses on helping small to medium size businesses implement sustainable business systems that focus on revenue growth and return on marketing investment.
We help automate our customers' lead gen, follow-up, and evergreen marketing strategies. We utilize Facebook ads, Google ads, Google Business Profiles, email marketing, and CRM implementation to build our custom systems for each client.

My second agency, truMeta, blends my social media ads strategy with automotive financial tech, allowing people to shop for their new vehicles by their desired monthly payment.
We focus on serving automotive dealerships and intend to branch into the power sports and RV market. We are doing something that no one else in the industry is currently doing, which makes it super exciting!
One of your main service offerings is Facebook ads. How and when did you first become interested in Facebook ads?
I first took a course on digital marketing in 2016, and it covered all areas of digital marketing.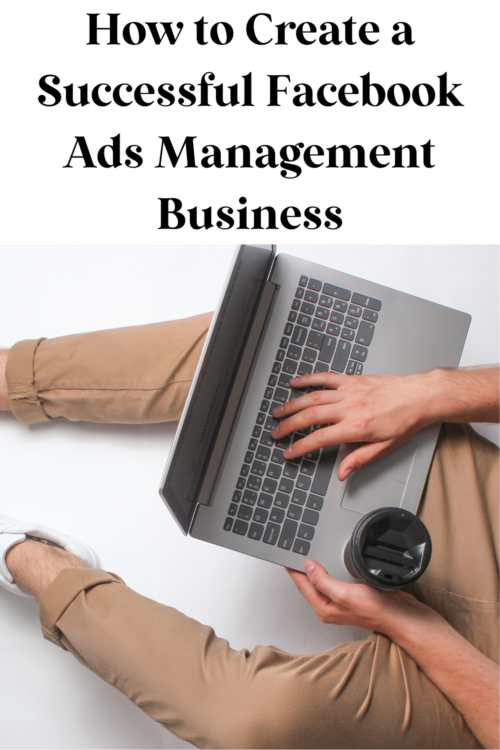 One of the sections was running live Facebook ads for the education company that built the course.
Out of 6,000 students, my ads finished in the top 5 results.
I knew I was on to something.
As luck would have it, a personal finance blogger I was following at the time sent out an email.
He told his followers about another financial blogger who was putting out a course on how to run Facebook ads.
Specifically, the Facebook ads were for local businesses as a side hustle.
That turned out to be Bobby Hoyt and the FBSH!
When in the process of starting your business, did you take the Facebook Side Hustle course?
I took Bobby and Mike's course before I started my business.
What caught my eye on their sales page for the course was that you could turn this side hustle into a true agency if you wanted to. I was sold and turned out to be one of their first students.
I dove in to learn this skill inside and out and turn it into a full-fledged business, and that's exactly what I did.
Learn how to start a profitable online Facebook ads management business with this free training from Bobby and Mike of Facebook Side Hustle!
How did Facebook Side Hustle help you start and grow your business?
Facebook Side Hustle was the catalyst for my business. The course and coaching community taught me everything I needed to know, not just how to run ads but how to start and run a business.
They were there every step of the way, answering every question I had and doing all sorts of live trainings that all helped me build my business.
Would you recommend Facebook ads management to someone looking to earn an extra $500-$1,000+ in monthly income?
Absolutely! It serves as an awesome side hustle and can allow you to take it as far as you want.
What about Facebook ads management makes it superior to other popular side hustles?
I may be biased, but FB ads were the best for me because it's a relatively easy learning curve to pick up the necessary skills to run functioning ads.
Knowing what you know now, what advice would you have given to yourself at the beginning of your business journey?
I would tell myself to join the chamber of commerce sooner than I did. That was when my business took off, but I should have done it sooner!
Where do you see Ricochet Digital Marketing in five years?
I see Ricochet being a 7-figure business, and I see truMeta being an 8-figure one!
Author Bio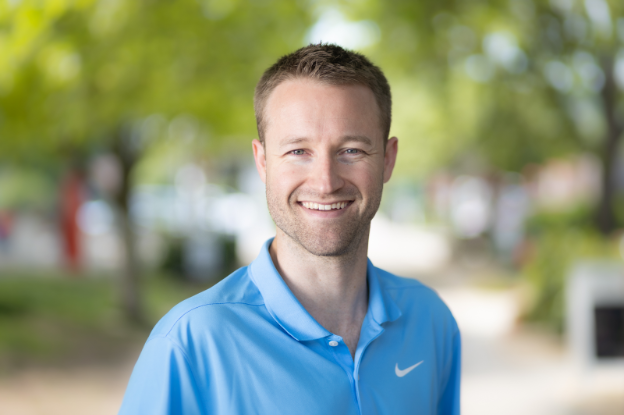 I was born and raised in Cincinnati OH and currently reside in Loveland with my wife and three kids, all under age 4. I graduated from the University of Dayton with a degree in English and started my entrepreneurship journey 4 years later.
As a serial entrepreneur, I love building things and taking a concept into reality. I'm an avid baseball fan and love playing golf.
I try to play 10 times a year but it's getting harder to find time to golf with three kids and two businesses! I love working from home as it gives me the freedom to have way more time with my wife and kids than any other job would have allowed.