As part of the 30 Days of Money Management Tips, I wanted to discuss an area of my budget that needs improvement. If you like to go out to restaurants, pubs or even stay home and get delivery, this article is about how to eat for free.
One area where I am trying to save money is dining out. It is so easy to spend a lot of money each month going out to eat with friends and family. I have made a conscious effort to significantly reduce my dining out expenses and cook at home.
To be able to afford to go out to eat, I need to make more money or spend less. I decided to look for an alternative option. Enter mystery shopping. I have been mystery shopping off and on the past ten years. I decided to sign back in to some of my accounts and see what my options were and how to eat for free.
Related reading:
How to eat for free
During the month of February, I have signed up to complete three dining mystery shops:
Delivery from a local pizza shop. I love this restaurant, but it is really expensive so I never order from this company. My shop will include a free large pizza and salad, so I plan on freezing the leftovers. I will not bring in any extra money from this mystery shop; it will be 100% reimbursement.
Two mystery shops are mid to high end, sit down restaurants. I can bring a guest and will be paid a fee plus reimbursed for both our drinks, appetizers and dinner at both restaurants. The fee amount is small, but these are nice restaurants in my neighborhood that I can walk to. There is nothing better than dining out on someone else's tab!
I am also trying to save money on fun money and going out expenses. This is normally a mid to low spending category, but if I can find something for free, I am all over it! Since I am on a budget, I am always looking at different ways to save more money!
I am planning a fun night out at a local resort and restaurant. I am getting paid a fee to do this shop and am also get reimbursed for two people at the restaurant. My expenses will also be reimbursed.
All of these mystery shops are spaced about a week apart from each other, so I have something to look forward to just about each week of the month. All the mystery shopping is paid out of pocket and I will be reimbursed in March.
It is easy to add mystery shopping to your everyday life
Here are a few tips:
Don't go overboard with accepting mystery shops. This can be overwhelming, especially if you are a new mystery shopper!
Incorporate mystery shops into your normal day to day life. Do you order pizza once a month? Start with a pizza delivery shop. There are a ton out there to choose from! Even if there is not an additional fee being paid, many people are satisfied with a meal being reimbursed.
Don't forget to incorporate gas mileage and travel distance. I like to mystery shop locally so I don't have to worry about spending money on gas or travel out of my way.
I prefer to use a credit card for all my mystery shops. I usually receive payment before the credit card bill is due and am able to pay off the entire credit card. I like this method because I am not out any cash in my pocket.
There are hundreds of mystery shopping companies to choose from. Here are two that I use the most. They consistently have shops to choose from, pay fair and I receive payment in a reasonable amount of time.
The Side Hustle Challenge
Join a tribe of people that learned how to earn hundreds (and even thousands) of dollars in side hustles!
Rakuten
Rakuten is my absolute favorite company to use when I'm shopping online. Hello, it's free money!
Every time I shop online, I always start at Rakuten. They have a list of all the places you normally shop at and you just click on the store you want to visit online.
After you make a purchase, you earn a percentage of the sale! They literally give you cashback on every purchase you make. The cashback ranges from 1% to 14%. The money is then deposited into your PayPal account.
I've made over $700 from shopping online and earning cashback. Join Rakuten here!
Ibotta
This cell phone app helps you make money off your grocery receipts. Yup, for real! You use it after you go grocery shopping and use your receipt. It's basically a rebate app, so you can earn anywhere from 50 cents to $5 off everything you buy.
My favorite part about Ibotta is that it's not always brand specific, like a lot of coupons are. So you'll be able to scan "any brand of bread" for 50 cents off, etc. If you do coupon – you can STILL use Ibotta and get a rebate.
For the diehard couponers out there, this will often result in getting an item for FREE. When you sign up, you will receive a $10 cash bonus when you make your first scan. Join Ibotta here!
Do you mystery shop?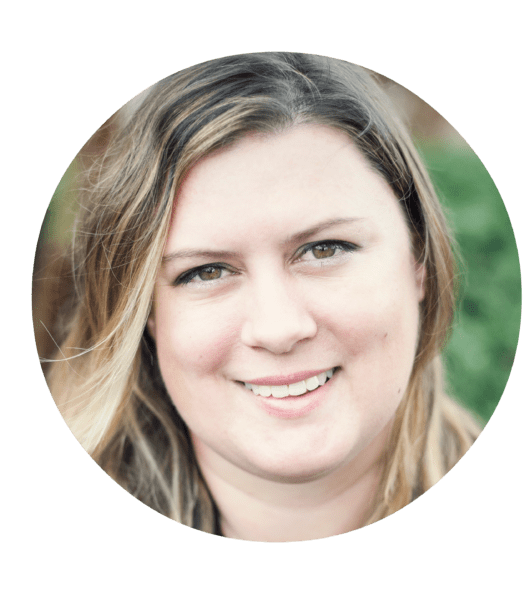 Kristin, is the creator behind Believe In A Budget. She teaches others how to start a blog and how to side hustle. Her course, Pinterest Presence, helps bloggers + businesses drive traffic to increase their website's profitability. Click here to learn more!