If you're looking to embrace the keto lifestyle and make it through the holidays, here are a few of my favorite budget-friendly keto holiday recipes to consider preparing.
The keto diet has been trending for a couple of years. It's a low-carb diet that helps you get your body into ketosis or 'fat-burning mode' in other words. The key is to prioritize eating a variety of healthy fats, moderate protein, and low carbs.
Whether the keto diet is a temporary fad or not, some people have begun to successfully lose weight and improve their health. Sometimes the keto diet can be challenging especially around the holidays. Most popular meals and desserts involve lots of carbs like bread and potatoes. Classic holiday desserts are often loaded with sugar.
I am going to share with budget-friendly tips on how to save money on your various meals. You might also want to consider a no-spend day or week leading up to the holidays if you plan to splurge on a large quantity of groceries.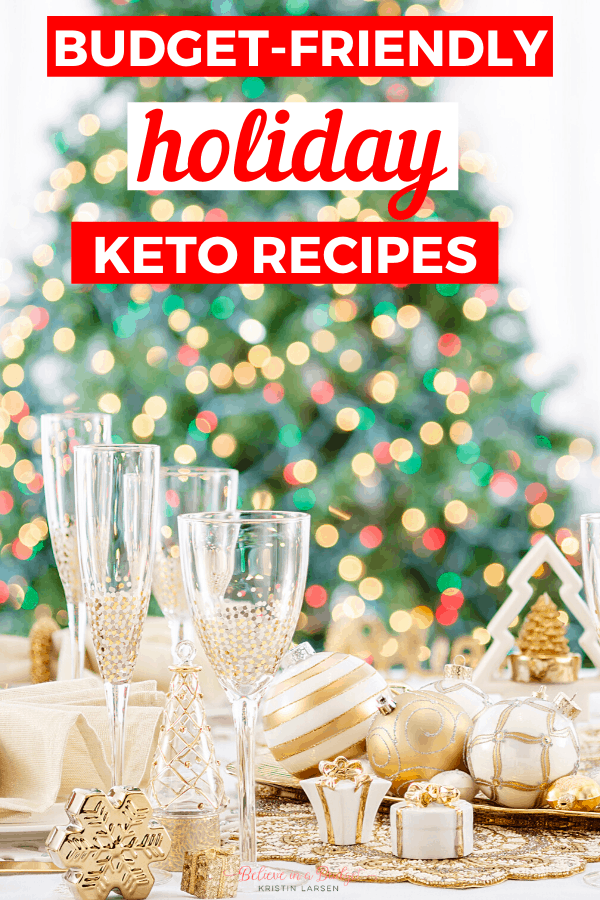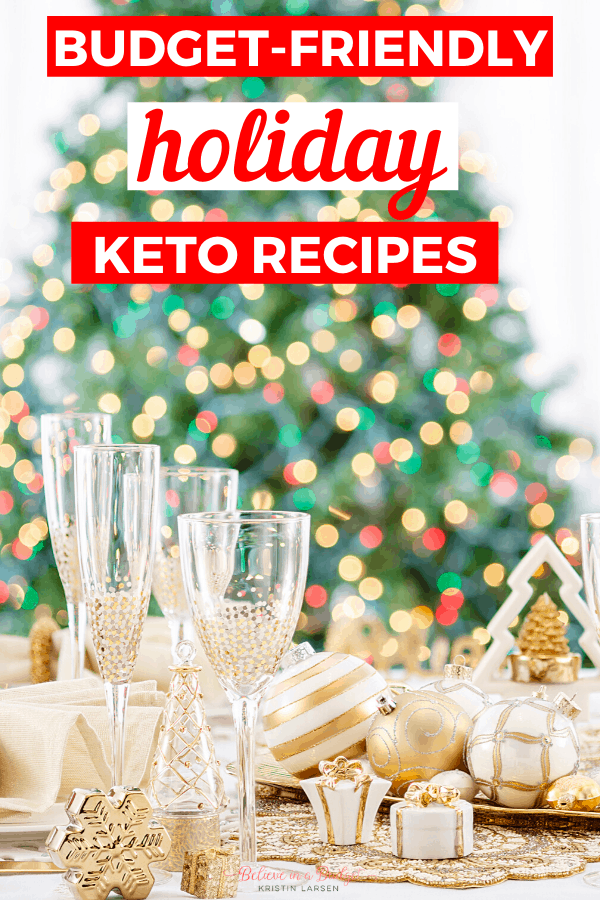 Budget-Friendly Keto Appetizers
Maple Pecan Green Beans
Switch up your normal green bean casserole dish for this one for the holidays. Sometimes, squeezing vegetables in can be a challenge regardless of what time of the year it is.
I love this maple pecan green beans recipe from Forget Sugar Friday because it's savory and looks delicious.
The star of this dish is the maple pecan butter which you'll have to prepare but it really gives the green beans a ton of flavor. Otherwise, you don't need too many ingredients and this is something you can prepare quickly as an appetizer or side dish. One serving is only 5 net carbs.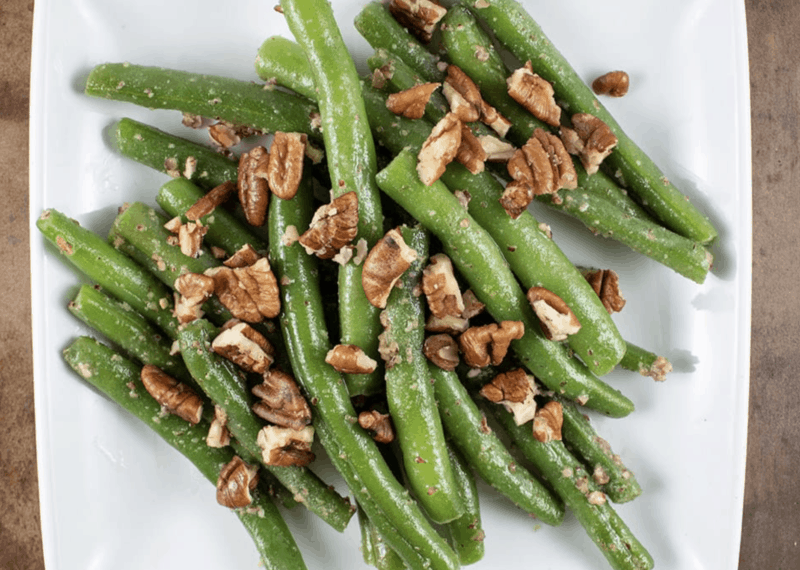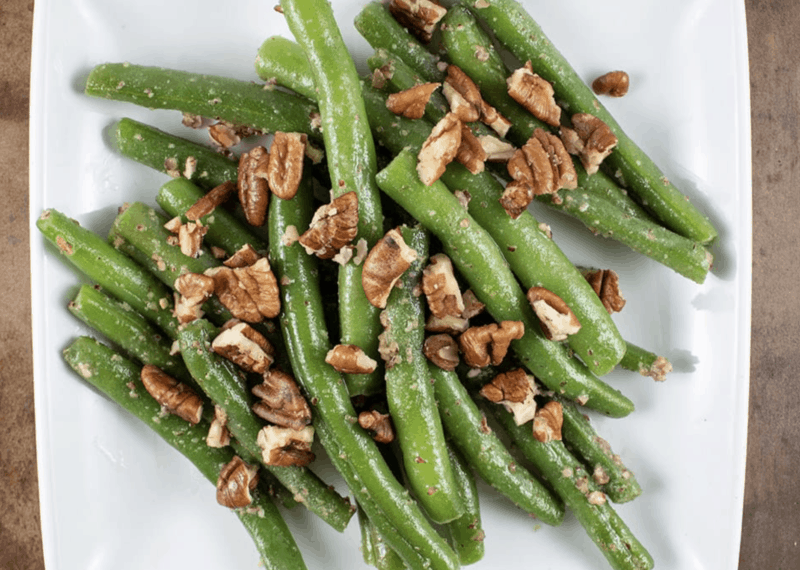 Jalapeno Popper Deviled Eggs
Bacon and jalapenos? This isn't your normal deviled eggs recipe. This one comes with a little kick, but it's also a great keto snack or appetizer to add to your holiday meal.
If you don't mind a little kick, these jalapeno deviled eggs are where it's at. This recipe by Peace and Love Low Carb is super easy to make and packed with protein.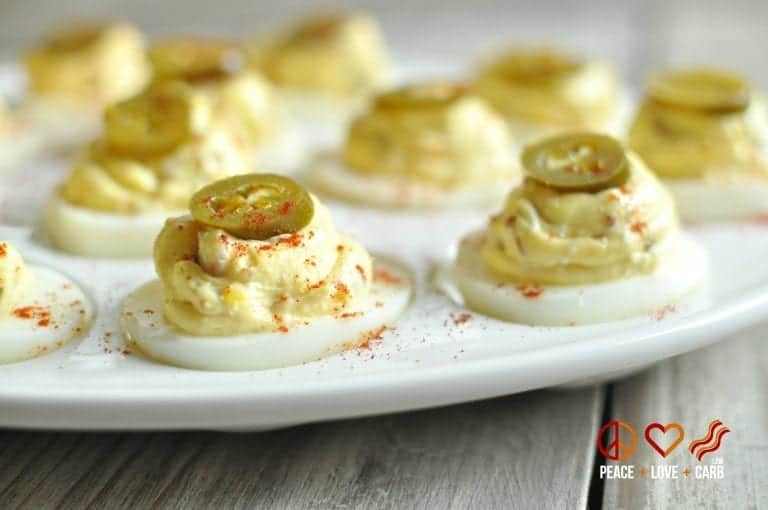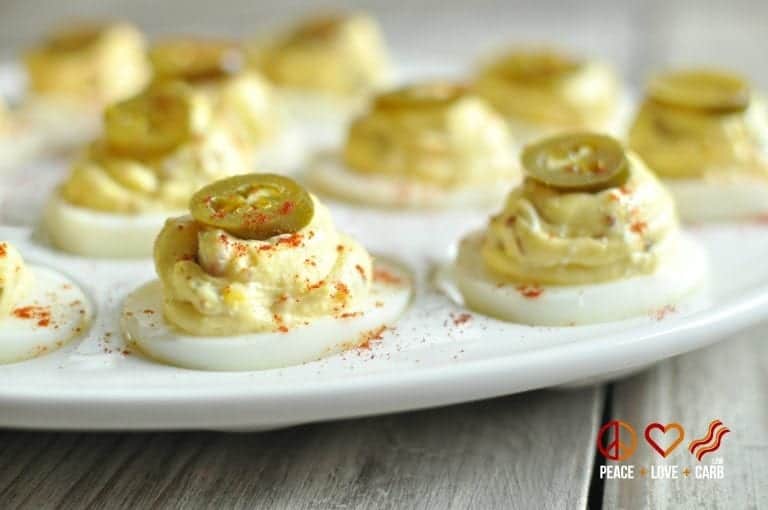 Ground Chicken Meatballs in Creamy Sauce
Meatballs are always a good idea. These healthy chicken meatballs by Wholesome Yum do include any flour or breadcrumbs. Yay! These meatballs can be whipped up in 10-12 minutes.
The sauce really helps top the dish off as it's made with fresh rosemary, ground thyme, heavy cream, salt and pepper. You can serve the meatballs with a skewer as an appetizer, or pair them with some zucchini noodles.
Warning, these meatballs will go fast once prepared!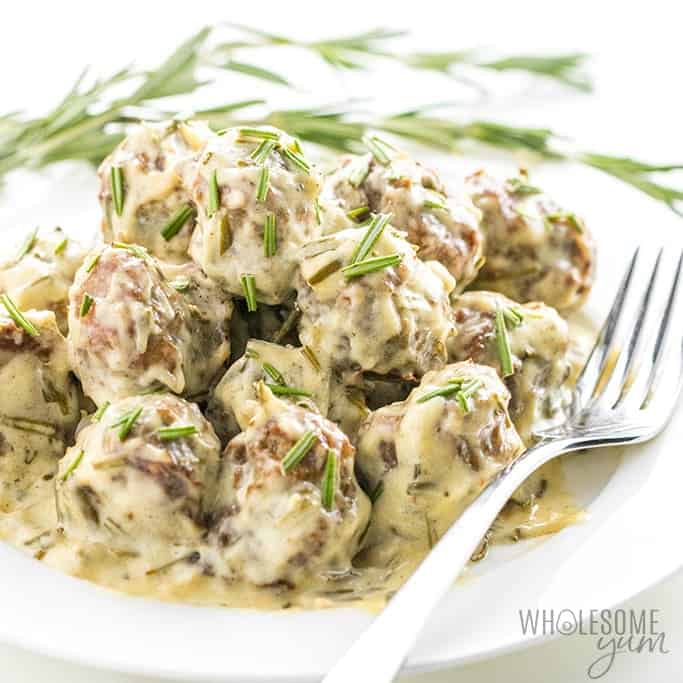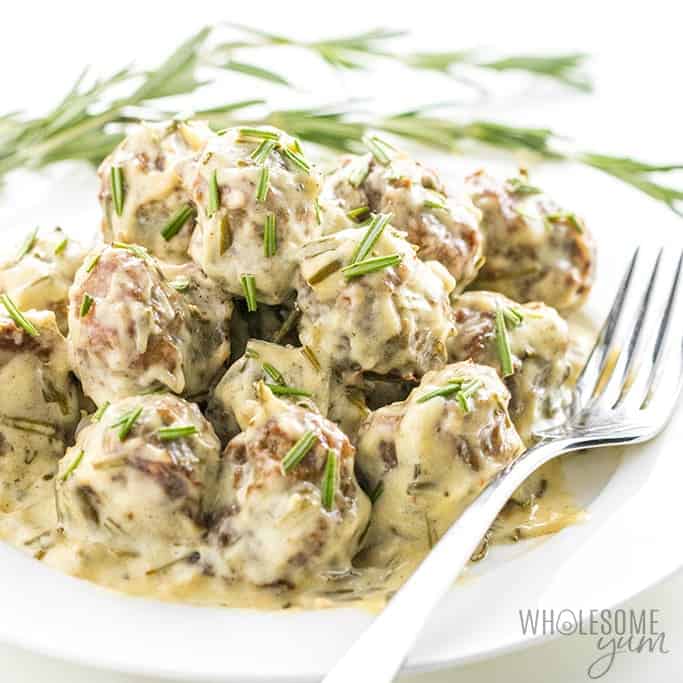 Holiday Meals
Loaded Low-Carb Baked Cauliflower Casserole
Cauliflower is such a versatile food especially if you're on a keto diet. It's healthy and you can cauliflower to make rice, pizza crust, and many other tasty foods.
This low-carb cauliflower casserole recipe from Peace and Love Low Carb looks mouthwatering.
Whether you're going to a holiday party or just cooking for a meal for the family, this dish is sure to impress. You can serve it on the side at your Thanksgiving dinner or serve it on its own.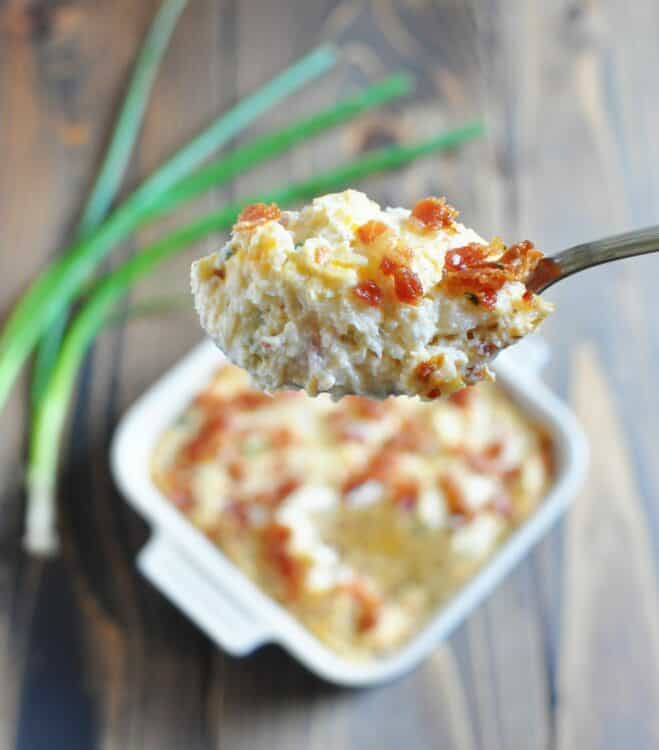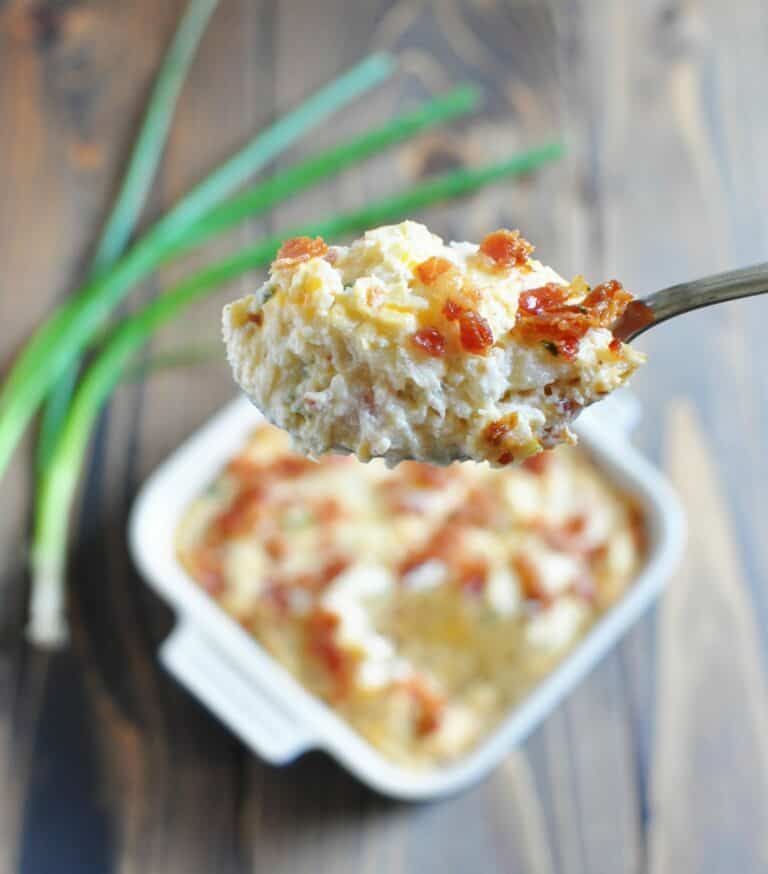 Simple Herb and Garlic Roasted Turkey Breast
Roasted turkey is a common holiday dinner entree, but this recipe by It's Simple by How To This and That shows you how to prepare it with delicious but simple seasoning.
Pair your turkey with some low-carb pecan stuffing and low-carb cranberry sauce (by Simply So Healthy) to round off this savory meal.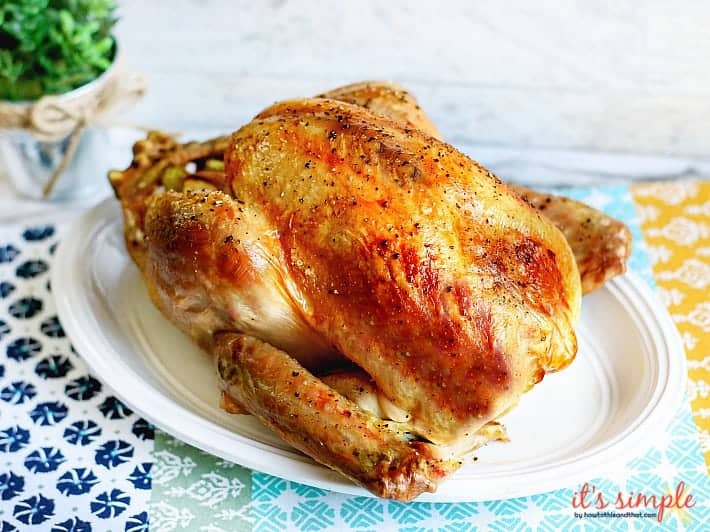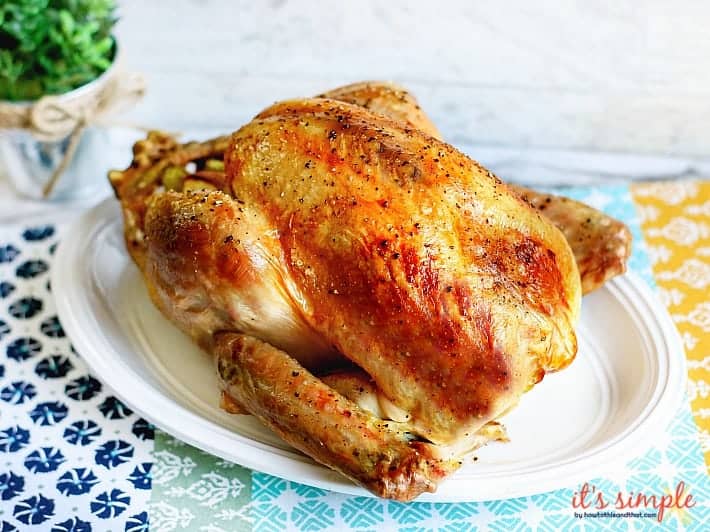 Slow-Cooked Pork Roast With Creamy Gravy
This slow-cooked pork roast recipe by Diet Doctor is the perfect entree for your holiday meal. You can start it at night or early in the morning so it can be ready by dinner time.
Whip up some gravy easily using the juices from the roast and a little heavy whipping cream.
Add some roasted vegetables for the side and consider preparing these yummy-looking keto bread rolls (recipe from Kirbie Cravings).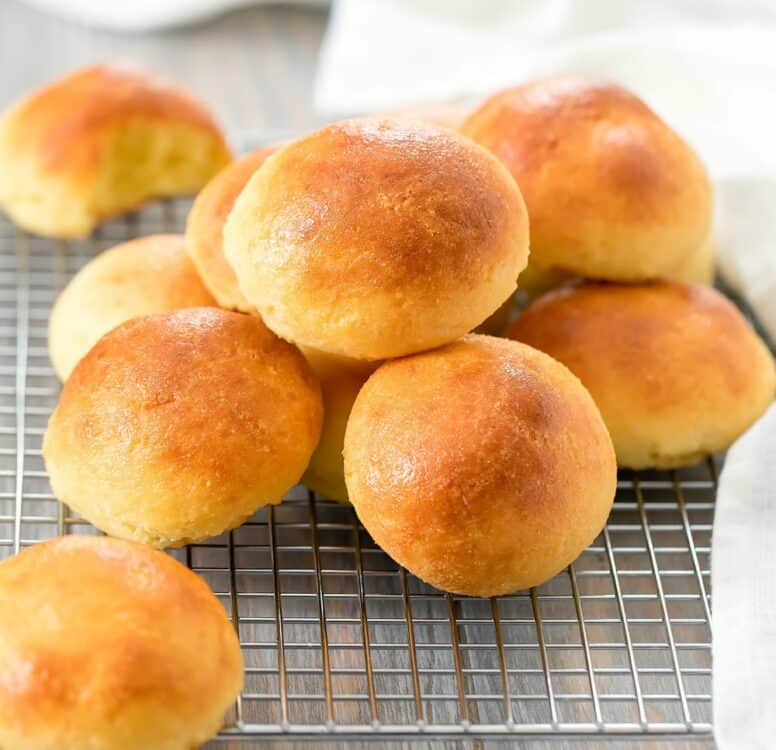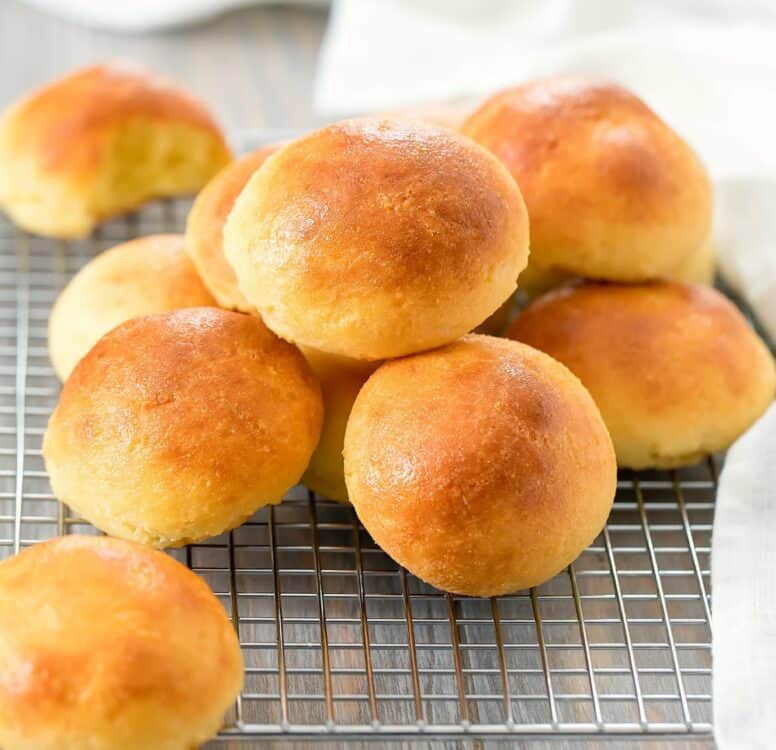 Budget-Friendly Keto Desserts
Pumpkin Caramel Bundt Cake
This recipe is definitely on my list for the holidays this year. This pumpkin caramel bundt cake recipe by All Day I Dream About Food only takes 10 minutes to prep and an hour to cook. You will need quite a few ingredients since you'll be making the cake and the icing from scratch, but it's definitely worth it.
You'll use almond flour, coconut flour, and unflavored whey protein flour to keep this treat keto-friendly.
I also like how this recipe is low sugar as well since you'll use Swerve to make it sweet. Swerve is a popular zero-calorie all-natural sugar alternative that measures cup-for-cup just like sugar but uses ingredients like erythritol instead.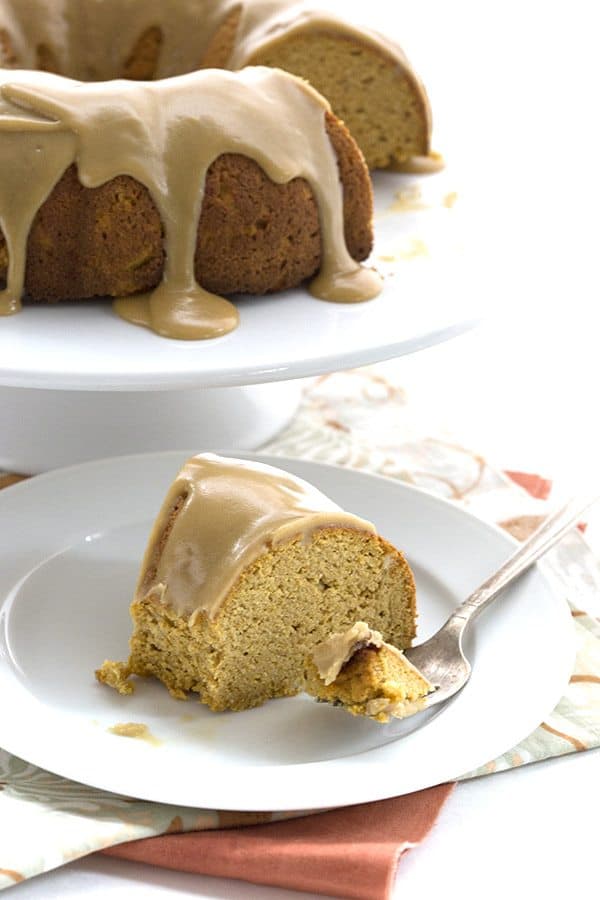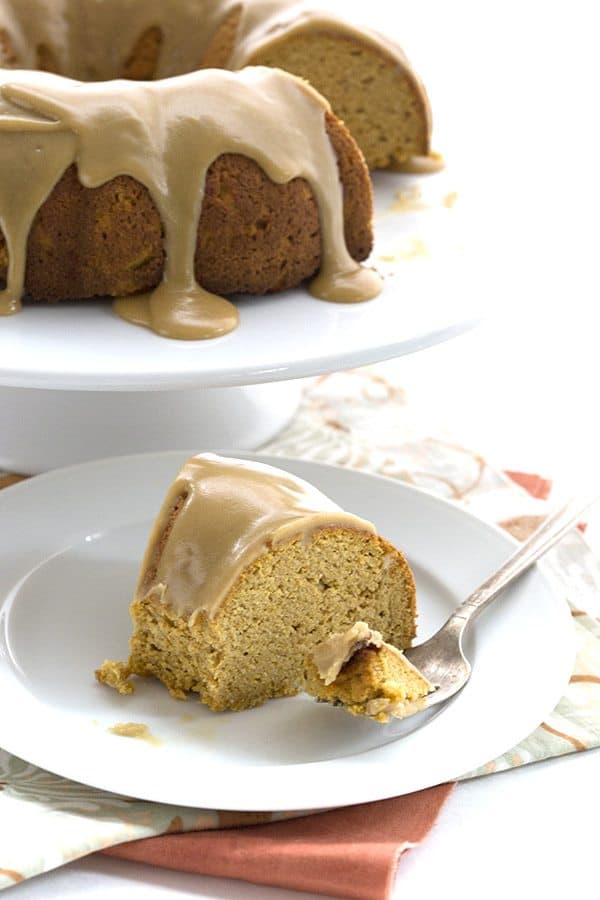 Low-Carb Instant Pecan Pie Cheesecake
Craving cheesecake? If you have an Instant Pot, you'll love how quickly you'll be able to whip up this dessert from All I Dream About Food.
This particular recipe serves 8 to 10 people. It's very calorie-dense so you'll definitely want to share with friends and family.
If you don't have a pressure cooker, no worries. You can always bake this in the oven and still get the same delicious flavor.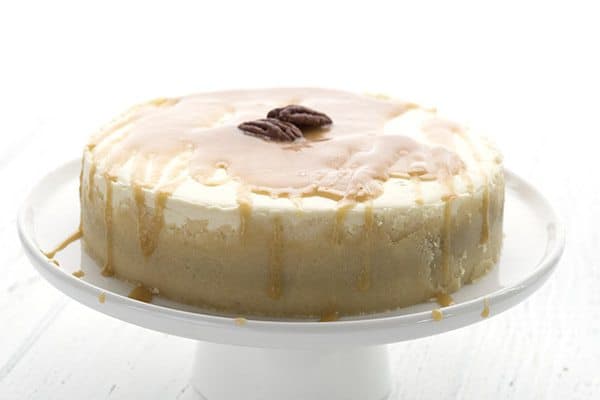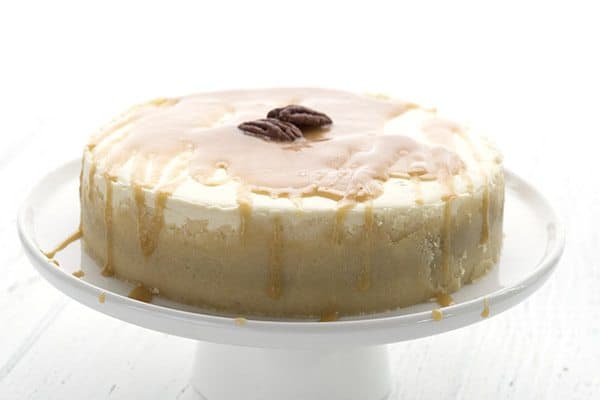 Keto Pumpkin Butter Cookies
If you're looking for a light treat, these Keto pumpkin butter cookies by Keto Size Me will do the trick. Each cookie is only 82 calories with 2g of protein and 1g net carb.
Plus they're super easy to make whether you're heading to a party and need to bring a dish, hosting people, or just having a family fun night at home.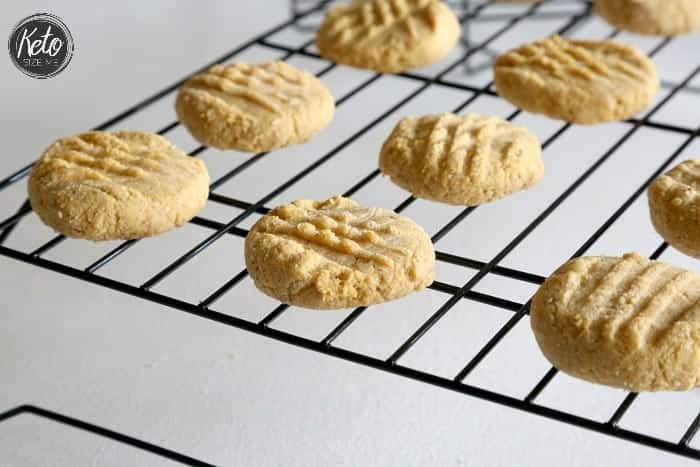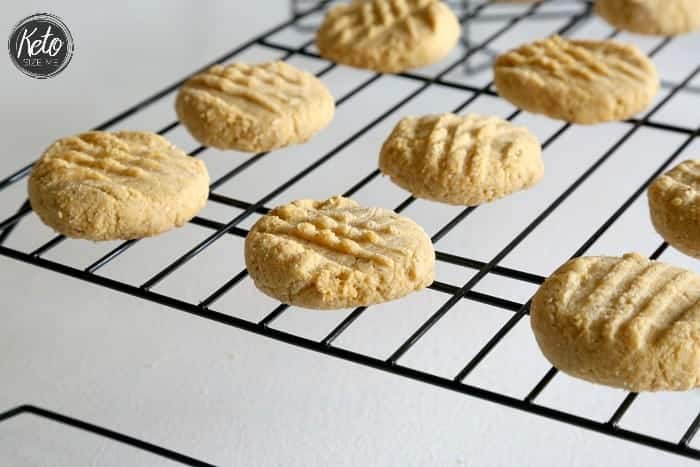 Committing to a keto lifestyle can seem tough when the holidays roll around and you're tempted by all the breads, cakes, and sugary foods. However, these keto-friendly holiday recipes make it super easy to stick to your eating plan and still keep your carbs low.
Don't forego the fun, parties, and overall joy that the holidays can bring for fear that you won't be eating healthy. These recipes make it easy to indulge and fill up without going overboard.
How to Select Budget-Friendly Keto Ingredients
The Keto lifestyle doesn't have to be expensive. There are many ways you can save money on groceries while living a healthy lifestyle.
Consider eating potluck-style by making the main entrée and asking family or friends to bring a keto dish if they have special requests or needs.
If you are single, here's how you can limit your spending to $50 per week on groceries. Frozen vegetables are a great way to save money. Most are flash-frozen immediately and taste similar to fresh vegetables.
Find Inexpensive Cooking Tools
Use the apps
After you finish grocery shopping, scan your receipt and your groceries to get instant rebates and cashback. I've been using this app for years and it's like getting instant cashback, which goes into my PayPal account. Click here to get $10 in cash when you sign up!
Another app similar to Ibotta is Fetch, but instead of getting cash back, you get points for each receipt you scan, no matter what you buy. You can get 2,000 bonus points just by signing up with this link.
Use Shipt or Instacart and avoid the grocery store altogether
One of the best ways I save money is by not going to the grocery store. It can be challenging to stick to a budget while perusing the aisles. If you are worried about temptation or struggle with telling your kids no to item after item, have your groceries delivered if possible.
I use three different delivery services, although more are available in my area. Of course, this is only beneficial if you live in an area that offers delivery.
What are your favorite budget-friendly keto recipes? Which meals and desserts are you excited to prepare in the coming weeks?