As we are almost halfway through the year, I don't know where the time has gone. Just yesterday I felt like it was January and now it's summer! Life is moving so fast lately and I really would like it to slow down.
Maybe because it's summer, but usually around this time each year I get the itch to do something new. This usually involves taking a vacation or a road trip, but this time around I'm ready for a fresh start.
I've also been keeping a secret for several months now and finally feel it's the right time to write about it.
I have been in Seattle for exactly two years and while it has been an incredible learning experience, it's just not the right fit for me.
You might remember a few months back, my mom and I took a vacation to Nashville. Well, it wasn't just a vacation.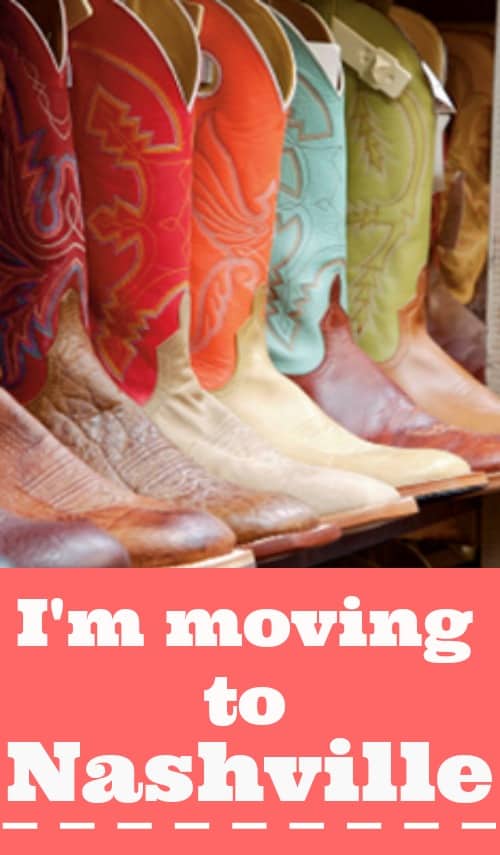 While our trip seemed like mostly fun and games, we spent a good portion of the trip checking out rentals and figuring out the logistics.
I've been ready to call Nashville home for quite some time now and am excited it's on the horizon.
I'm pretty stressed trying to figure it all out. Moving across the country isn't easy!
But I'm also really, really excited.
My life has felt like it's been on hold the past two years and I'm ready to move forward and start the next phase of my life.
I miss being near my friends and family. Planning a trip back east takes a lot of planning and time. I'm dependent on flying and don't really have any other options.
I like knowing I have a choice to hop on a plane or get in my car and drive if there's an emergency. Or I can meet up with friends to watch a football game.
Aside from friends and family, there are other factors that went into this decision.
As ridiculous as this might sound, my doctors think I'm allergic to Seattle. At least the rainy seasons anyway. After getting sick in January and a lot of testing, my body has struggled here. I've constantly had a cough since moving here and am on permanent medication. This isn't normal and I'd really like to get off it.
Finally, Seattle is expensive. Even my rent is increasing! While I have the option to rent month-to-month after my lease ends in the fall, it's going to be an additional $500 a month extra unless I sign a new lease. Youch.
Of course, there are some really great things about Seattle that I will miss! I've made a few good friends and I'll miss how beautiful it is here.
What does this mean for my blog?
Nothing really. The next few months are going to be a little crazy but I plan on blogging like usual.
In the coming months, I will be doing a few Seattle related posts for people thinking about vacationing here or even moving here.
I also plan on documenting a lot more of expenses in detail. Once I move, I think it will be interesting comparing things like the cost of gas, the price to see a movie and other miscellaneous bills.
If you are thinking about starting a blog, this tutorial will help you start a blog today. You'll also get a FREE domain name for a year! I was able to quit my job and blog full time, all within my first year of blogging. I am really glad I took a chance and started a blog! I invested a small amount of money to start my blog using Bluehost, and I made $13,000 in 6 months of blogging. That's the best return of investment ever!
What am I going to do for work?
That's a good question! I plan to go from part-time blogger to full-time blogger as well as grow my Pinterest VA business.
Finally, I also decided to create a 'Hire Me' section for bloggers, so spread the word (shameless plug!). Please note – I no longer am accepting new clients, but you can fill out a form here if you need Pinterest virtual assistant services.
Related reading:
I know moving can be risky without a job, but it's the right move mentally and financially. I'm forever grateful I had an opportunity to live in a brand new place and do something different. But being self-employed has always been the full-time dream!
I'm also content that I'm able to choose what matters most to me, which is being closer to my loved ones.
How I plan to grow my blog
First, I've been utilizing some free resources:
I've also been working on growing my Pinterest VA business! Between my blog and freelance services, I should be able to work comfortably.
Have you ever moved across the country or moved away from family and friends?