Could your budget use a little TLC? Budgeting can be difficult which often leads most people to give up. However, when you find what works for you and stick with it, you'll start to see your finances change for the better. What if I could convince you that you actually love your budget?
My life completely changed after I created a realistic budget for myself. Before budgeting, I had no idea how much money I was spending or what I was spending it on.
Starting this blog was definitely one of the ways I kept myself accountable with my budget. I picked the name Believe In A Budget intentionally.
I really, really needed to hold myself accountable for my spending habits, debt and all my side hustle income! I was definitely wasting money, racking up credit card debt, and not saving enough in the past but embracing budgeting helped me break through those financial barriers.
Setting up a budget seems simple enough when you think about it. Just add up all your expenses and subtract it by your income, right?
It can actually be more complex than that. Budgeting involves a little more upfront work, the right mindset, and an effective strategy. Plus, it gets you nowhere when you're unable to stick to your budget.
Related reading:
My friend Choncé has the art of budgeting broken down to a science. She recently created a course called Love Your Budget, and I'm super excited for it!
Financial literacy doesn't get too much exposure unfortunately, and I hate to see people struggle with money.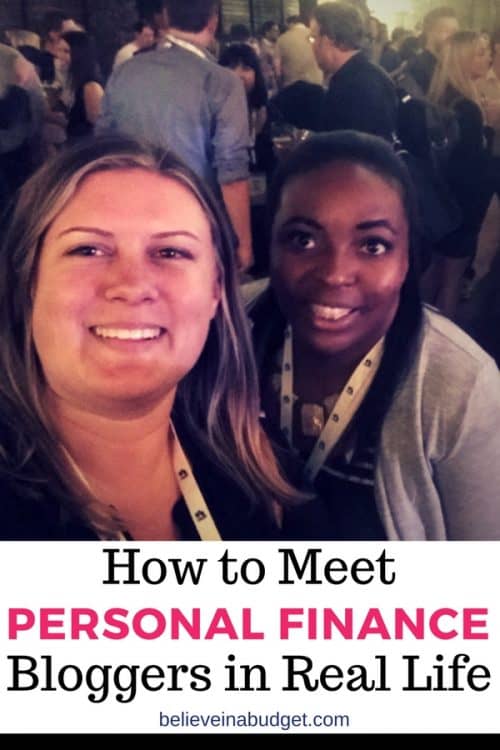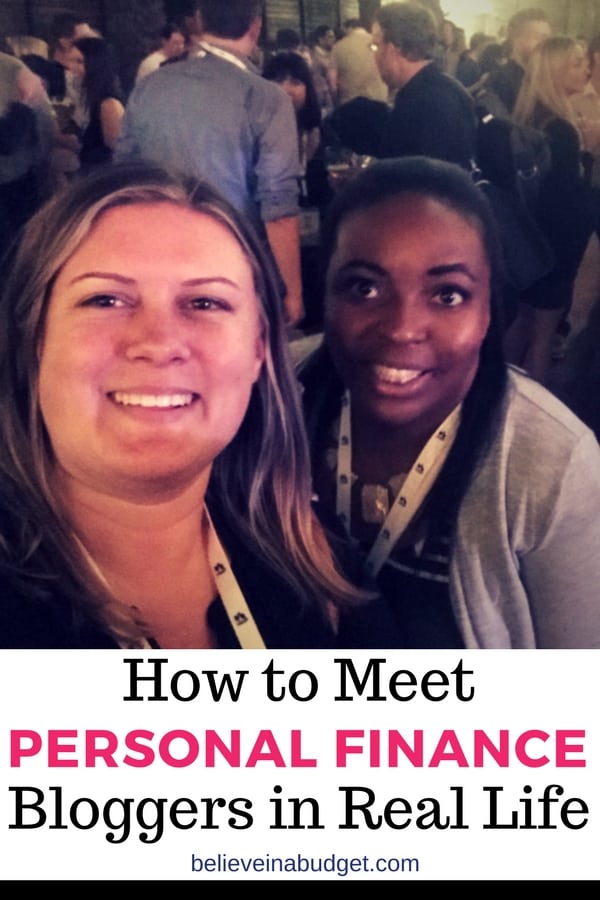 Choncé and I go a few years back. We both started our blogs at the same time and she was my very first blogger friend I made online 🙂
I'm not sure who emailed the other first, but it was really great having someone to talk to about blogging and side hustling!
While my business pivoted toward helping people start blogs and learn how to use Pinterest as a marketing tool, Choncé focused on helping people improve their financial lives with her platform.
What's really cool is that we both were able to start as bloggers, which goes to show you never know what doors can open for you once you start blogging!
Today, Choncé's a Certified Financial Education Instructor (CFEI) and a hardworking mom who's paid off $30,000 of debt in under 3 years thanks to budgeting.
While we've spent a lot of time talking online over the years, we finally got to meet up and hang out in person at FinCon last year, a financial blogger's conference!
This was my first time attending FinCon and I'm so happy I went. Getting to meet bloggers in real life is awesome!
I thought it would be fun to interview Choncé about her financial journey and why this course is so important!
Free 7 Day No Spend Challenge
Join thousands that have saved hundreds with the no spend challenge. Sign up to take the No Spend Challenge for free!
Can you tell me a little bit about your story?
Growing up, I never really learned much about money. My parents split up when I was in middle school and I watched my mom struggle to pay bills and put food on the table as a single mom.
Whenever we went to the grocery store, she would often say things like "we're on a budget" or "we're on a fixed income" and that would let my sisters and I know that they couldn't grab certain things to throw in the shopping cart.
I became a young mom myself and struggled financially but I didn't let it stop me from pursuing a college education. I relied on government benefits while balancing two jobs, a full load of college courses, and motherhood.
I was so broke I just about had a breakdown when I found myself searching for quarters in the parking lot of my apartment complex because I couldn't even afford to do laundry.
I felt so defeated, I didn't even think to create a budget or believe I had enough money to budget with. Continuing to do things the same way wasn't working out for me though. I was tired, stressed, and sick of being broke.
I worked to gain new skills and increase my income somewhat. I was only making $28,000 per year when I realized I wanted to be debt free.
Believe it or not, that was the most money I'd ever made so far in my life. It was enough for my son and I to live a sustainable life. Even though I was earning slightly more, I still had money problems believe it or not and I was overwhelmed by my debt.
Finally, I gave in, created a budget, and started taking my finances seriously. I started reading everything I could about financial literacy, listening to podcasts, and watching videos on YouTube.
I started my blog, My Debt Epiphany to chronicle my journey. Soon enough, I started teaching people everything I'd learned about money management and getting out of debt. I became a CFEI and developed a passion to help lower-income and middle-class Americans finally get ahead financially.
What made you think to create a budgeting course called Love Your Budget?
Creating a budget and sticking to it has literally changed my life. I know that sounds corny, but it's true! When I look at how my life used to look 4 years ago, it's crazy.
Since living on a budget, I've been able to pay off $30,000 of debt, build an emergency fund of $5,000, pay for my wedding in cash in 2016, and quit my job to become self-employed and do what I love.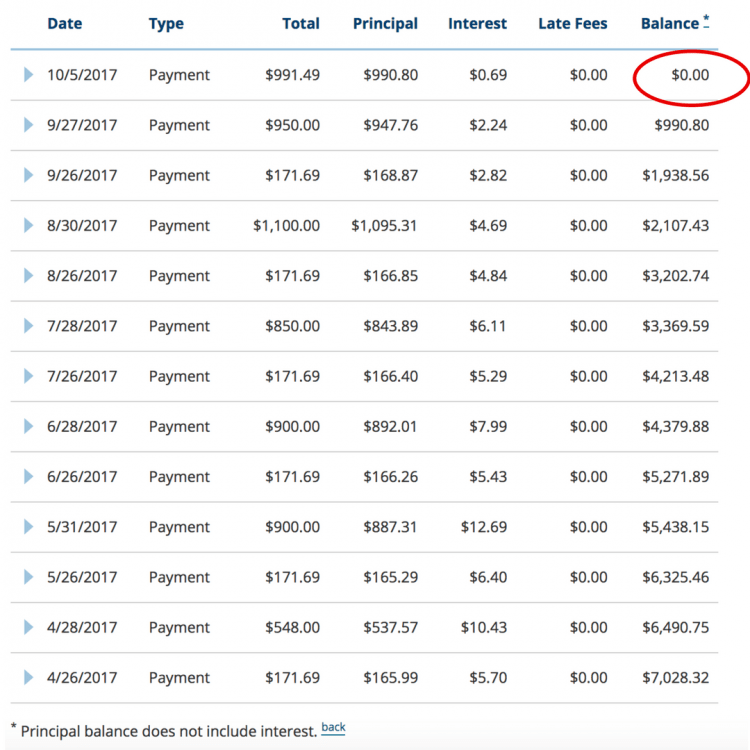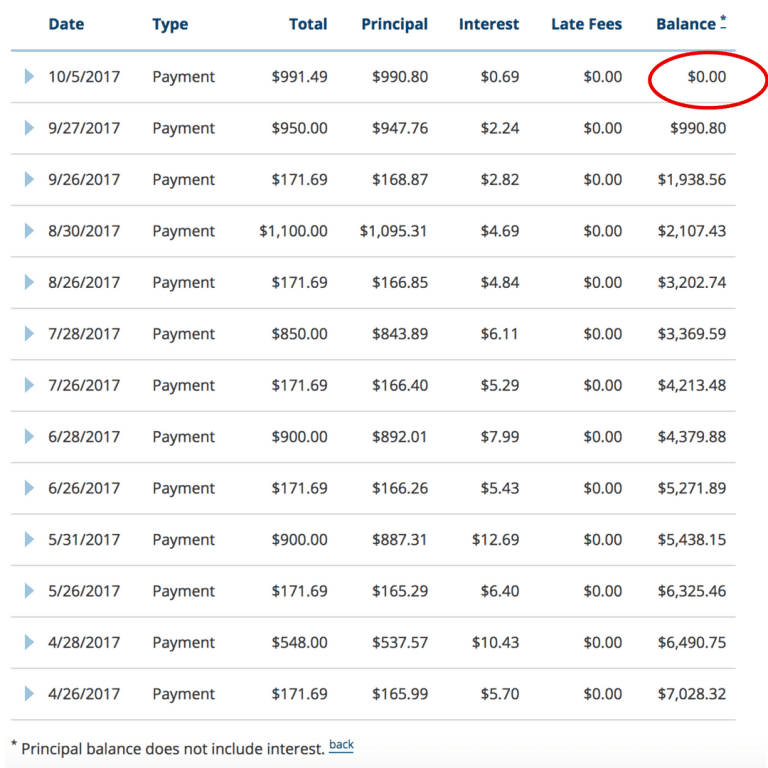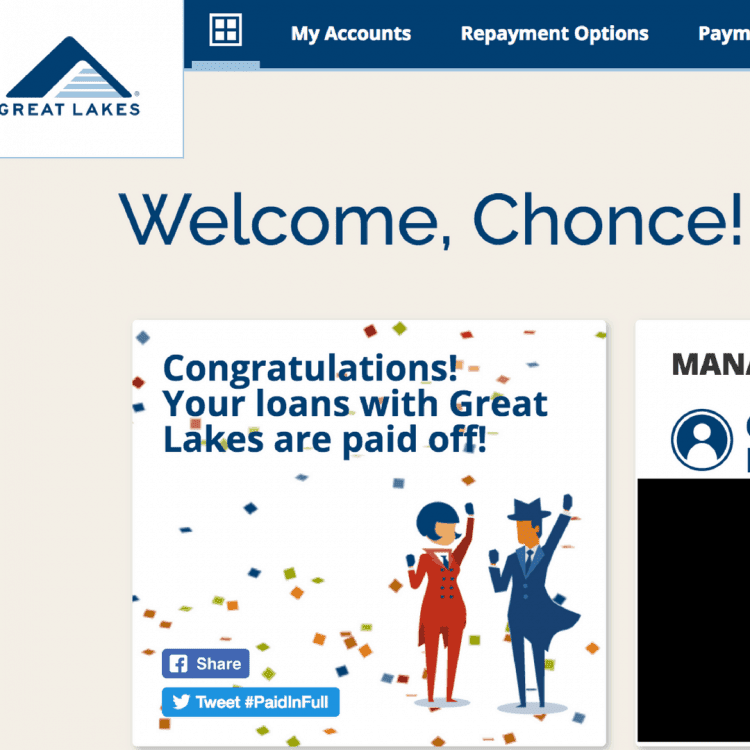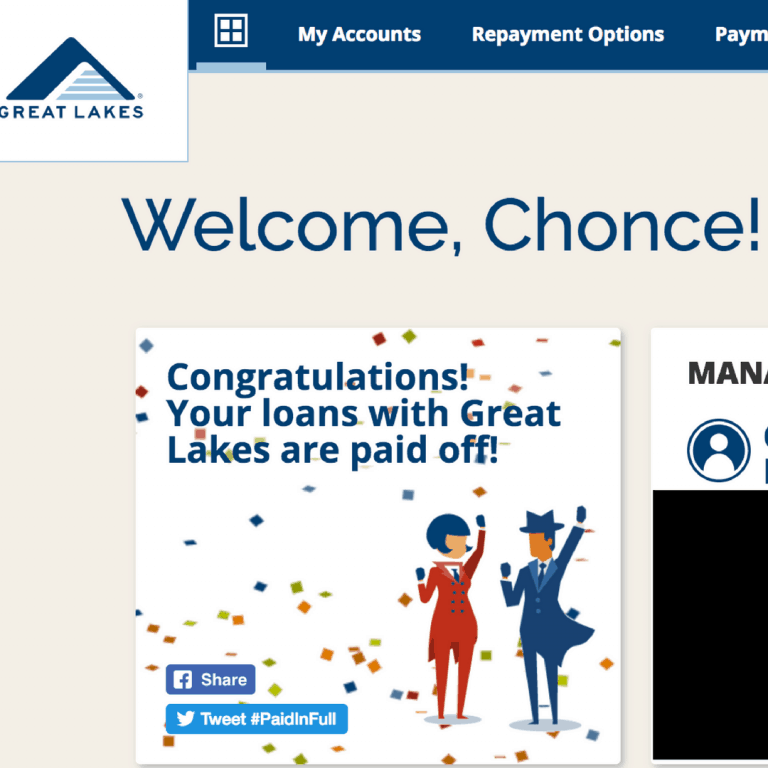 Now, as a financial coach, I work with people who are longing to get out of debt, save for retirement, or just take a vacation. They often ask me how they can do this and change their lives.
Some think they can hack the system and consolidate or refinance debt to get rid of it quicker. While this may help, it's not really addressing the core issue.


Wanting to improve your finances is great, but you have to think of where you're starting at. In other words, do you have a budget and are you able to control your spending? It makes no sense to start at step 3 or step 4 when you haven't completed step 1.
Creating a budget is a crucial foundational step to take. And it's not difficult either! I run across so many budget haters and I get it.
We're in a society that tells us budgeting is "bad" or "limiting" when in reality, it's going to free us so we can know where our money is going instead of wondering where it went.
I created this course for the people who have tried budgeting in the past and have been burned as well as the people who have never had a budget.
My goal is to show everyone that you can create a budget you love and can stick to in order to meet your financial goals. If you do it right, it can be life changing and you'll go from barely surviving to thriving.
What are some benefits you've seen when helping coaching students come up with a budget?
Helping students create a budget they love is one of my favorite things to do and I often witness a full 180 transition from their old situation.
My students express feeling more in control of their situation and less stressed about money overall. One woman I worked with had really bad financial anxiety before she stripped everything down and got on a budget.
For others, I've seen them confidently pay down more debt and come back to tell me about the exciting progress.
Do you think people can get by without having a budget?
Honestly, no. There are plenty of people who will tell you otherwise though. Some will say that budgeting sucks or it's too hard and not necessary.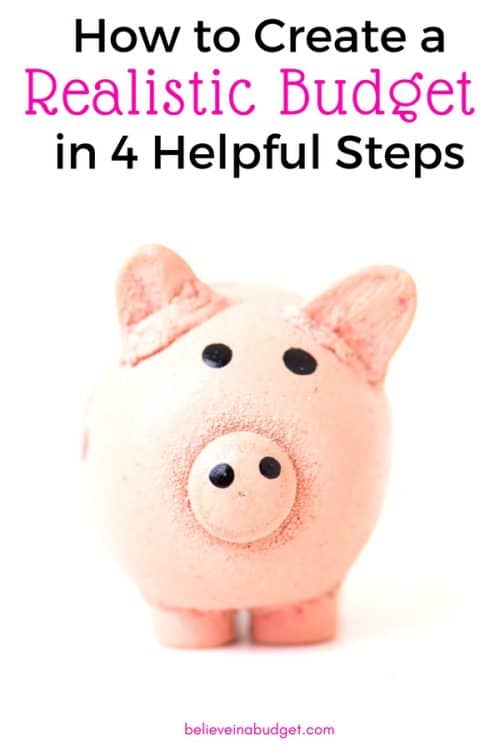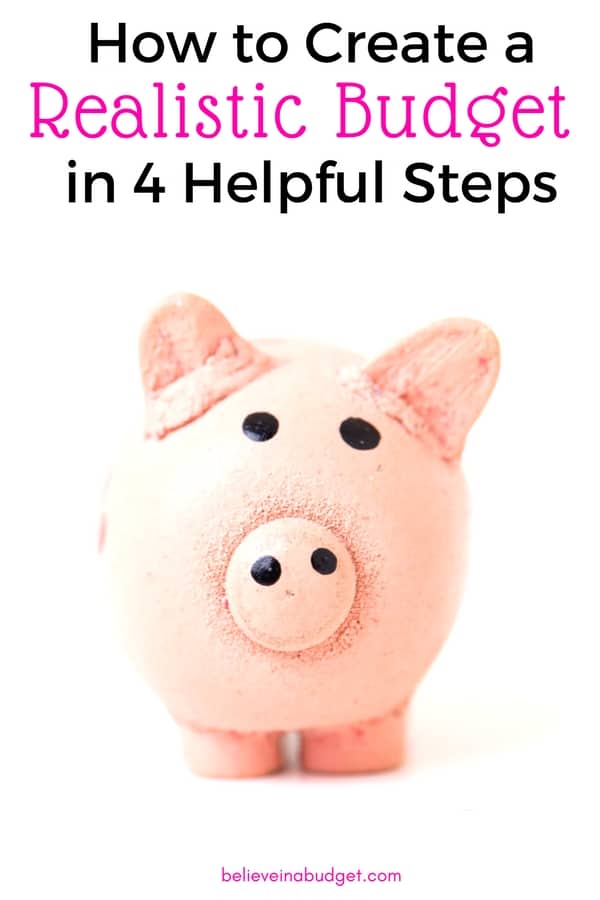 I've even heard some financial gurus say that you don't need to deal with the stress of budgeting because you can just put your finances on autopilot and pay yourself first.
To that I call BS.
Telling people that they don't need a budget is like telling someone who's trying to lose weight that they don't need to diet or exercise. Everyone wants the magic weight loss pill but just like with health and fitness, it doesn't exist for your finances either.
We've been trained to think that budgeting has to mean sacrifice, deprivation, hardship when a budget is simply just a spending plan.
In the dictionary, a budget is defined as: as estimate of income and expenditure for a set period of time.
In other words, it's a plan that YOU create for your money based on YOUR goals and lifestyle.
If you do happen to feel deprived, you can always change your budget to become more comfortable. Your budget will change over time as your spending changes and that's okay.
But it's better to walk through life with a financial plan than to expect to reach goals with no direction at all.
No matter if you're rich or poor, you need a budget as long as you have an income.
Why is the DIY budgeting method better than using apps and programs?
My course, Love Your Budget, does promote the DIY spreadsheet-style budgeting process over simply downloading an app or paying for software.
I don't have anything against apps and I do think they can be useful in some circumstances, but it's important to budget manually first.
Having a software bot tell you what you can and can't do with your money doesn't always go so well. You want your budget to be based on reality and not predictions especially when you're just starting out.
At this time, computers are not smart enough to completely manage your spending plan. Plus, you want to be 100% involved when it comes to your finances.
I didn't pay off thousands of dollars of debt by putting my finances on autopilot. I was actively managing my money and telling it where to go.
Luckily, I developed a DIY budgeting strategy that doesn't require too much time or energy on your part.
What makes your course unique from what people will learn from other sources online?
I know there is tons of information on money management online but it's obvious that it doesn't really apply to everyone.
Everyone's needs and situation is different and what you don't need is someone telling you when you can and can't buy a latte or go to the movies.
I'm not here to do that. My program is designed to help walk you through the process of creating your own budget that allows you to live a life you love while preparing for the unexpected and meeting all your financial goals.
I understand that there's no one-size fit-all solution and that you need a customized plan with options so I'm providing it.
Can you explain what the Love Your Budget course covers and how much is it?
I'm so excited about Love Your Budget! I've surveyed dozens of people to find out exactly what they needed when it came to developing a budgeting course.
The course includes over 4 hours of video content broken down into 4 main learning modules.
Module 1 is all about setting a foundation and students will learn how to overcome their past struggles with budgeting, work on their mindset, set solid goals and track their spending the RIGHT way.
In Module 2, I go over some of the most popular budgeting methods so you can choose a strategy that works best for you.
Module 3 is all about creating your winning budget. I walk students through this process step-by-step and share some of my favorite tools and strategies for budgeting success.
Module 4 is all about making it stick. I teach how to make your budget sustainable and get better results by spending less and earning more money.
As you can see, the course covers plenty of financial literacy topics alongside proven budgeting strategies and concepts.
I also offer a few bonus materials like one-on-one coaching with me, an interview series with successful budgeters, and more. I have 3 main packages students can choose from based on their needs.
The basic course is just $57 since I'm offering a debut sale this week only. This is a limited-time steal so you can expect the price to go up a bit next week.
At the end of the day, you'll be stuck with the task of managing your money for the rest of your life. Why not feel in control and make it fun and rewarding to budget?
To learn more about Love Your Budget, click here!
---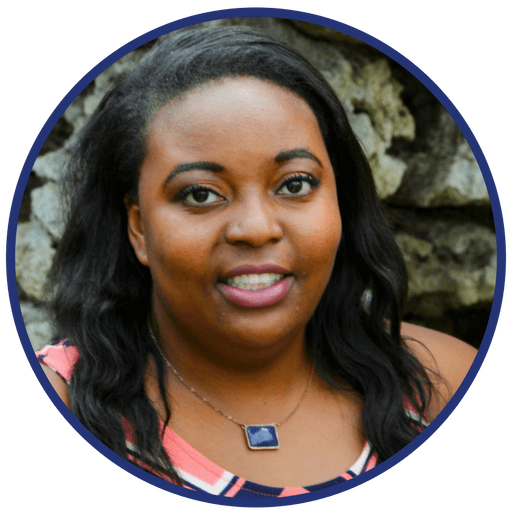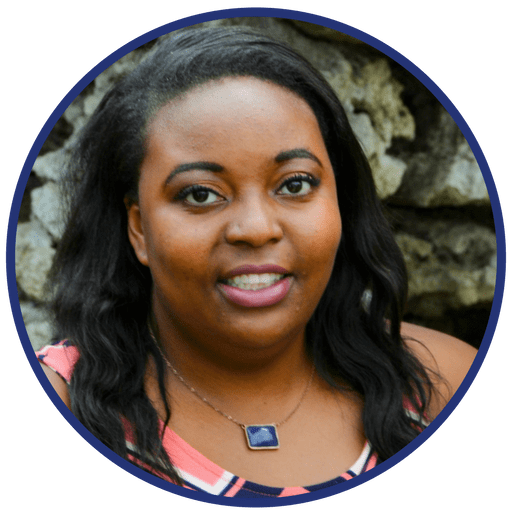 Choncé is a financial writer and personal finance bloggers who's obsessed with frugality and helping others reach financial success. She hates debt and paid off $30,000 of it just after quitting her job to become a financial coach and blogger. She's been featured on Business Insider, The New York Post, The Huffington Post, Credit Sesame, AOL Finance and more!
---