As summer draws to a close, it's time to share my August online income report. Every month I share how I make money online, whether it's from my blog or online business.
In April 2015 I shared my very first online income report! I have yet to miss a monthly report, which makes this my 29th online income report. Crazy, right?!
If you are new to reading blog income reports, here's a quick refresher! My most popular income report is still my very first one! I published my first income report proudly stating how I made $60.
It took me about four months to earn any income from my blog. That was the hardest four months ever because I was so new to blogging and wasn't sure what I was doing.
Making that first paycheck was the best feeling ever and confirmed that my hard work was starting to slowly pay off! Earning $60 inspired me to keep moving forward with blogging.
I was determined to succeed and earn an income online. I knew that blogging was a great side hustle and could have the potential to become better than a side hustle. Things went so well that after ten months of starting a blog, I was able to quit my job and blog full time.
If you want to learn how to start your dream blog, here's a great tutorial that gives you blogging ideas and how to get started. If I can do it, so can you!
Blogging has been a fun adventure these past two and a half years. It's been an incredible learning process. The more I learn, the more my income seems to increase. If you scroll down, you can see a list of all my income reports.
I consider my overall experience with blogging and my online business totally worth it. I really like going back through all of my online income reports to see what worked and didn't work.
As I mentioned last month, one of my biggest concerns going into the summer months was if my traffic and income was going to tank. Guess what – my income did decrease in July. And it's down a little in August. No biggie!
Do you know why I wasn't too concerned about this? One, I still feel like I'm earning an incredible living that I never would have made at my day job. Second, I took most of July and part of August off as well.
I've been enjoying a nice summer break, primarily because I knew my August and fall was going to ramp up and start to get crazy. So my overall feels – it's all good!
Here are some of my previous online income reports:
April 2015 online income report (my very first online income report) $61.83
September 2015 online income report $1,530.94
October 2015 online income report $3,634.28
December 2015 online income report $4,238.99
April 2016 online income report $5,920.52
May 2016 online income report $7,268.68
June 2016 online income report $9,700.11
July 2016 online income report $9,566.15
August 2016 online income report $9,604.90
September 2016 online income report $6,682.24
October 2016 online income report $7,157.04
November 2016 online income report $10,736.55
December 2016 online income report $11,195.28
January 2017 online income report $26,288.57
February 2017 online income report $15,170.31
March 2017 online income report $19,752.67
April 2017 online income report $30,442.32
May 2017 online income report $22,006.28
June 2017 online income report $29,268.78

Here's the breakdown of my August online income report
$713 Ad revenue
$0 Partnerships/Sponsorships
$12,929.52 Affiliate Income
$1,075 Freelancing
Grand Total: $18,010
If you want to keep track of your online income (which I highly recommend) check out Freshbooks! It's what I've used to track business income, expenses, invoice clients, and more. Click here to learn more about Freshbooks.
As you can see, July and August have been a little quieter for me in terms of income than the previous few months. By all means, I'm still 100% thrilled with my income report. I consider this a great month as it's more than I ever would have made at my day job.
Similar to July, my income has been 'lower' for a few reasons:
Summer slow down – online and in personal life (I took a mini-vacation)
I implemented a new 'work-life' balance rule, which meant no more working after hours or on weekends 🙂
I spent most of the month working on Become a Pinterest VA TODAY!
I highlighted my August 2015 and August 2016 above to show you my progress these past two years.
In August 2015, I made $740
In August 2016, I made $9,604.90
In August 2017, I made $18,010
Overall, this is a great increase when it comes to growth each year. I can't complain! At the end of the day, this is still a lot of money for me to earn in one month 🙂
Monthly Online Income Report Expenses
August was a really interesting month in regards to spending. I still feel like I am running a lean business and am ok with my spending. I decided not to run any Facebook ads in July or August, so I'm also wondering if that played into lower income earnings.
$10 Google Apps
$638 VA work + professional services
$99 Teachable
$12.95 Canva for Work
$149 Drip I use Drip for all of my newsletters! It's connected to LeadPages and makes integrating everything together a breeze for technology challenged people like me 🙂
$20 Zapier
$11 Post Planner This is my new favorite way to schedule my Facebook posts. I prefer it over scheduling in Facebook because I can recycle previously published content, which saves me a ton of time. I can literally publish a month's worth on content in under 30 minutes 🙂
$0 SamCart I have an annual plan. This is my #1 favorite checkout / credit card processor and it pretty much paid for itself within a few weeks of purchasing. It's made the checkout system was faster for customers, and also the easiest way to set up affiliates.
$0 Quickbooks Self Employed I track all my biz expenses and my accountant has access to the software as well.
$0 Tailwind I pay for this annually. Tailwind is the scheduler I use when I do all my pinning on Pinterest. It's my favorite scheduler I use for myself, recommend to clients and for my students.
$0 Bluehost. I pay for my hosting annually. This is the company I used when I first started my blog and still use today! Here's some ideas on what you can blog about and a tutorial on how to start your dream blog.
Total Expenses: $1,353.95
I still have to deduct around 30% of my income for taxes as well. This also doesn't include about 3-5% in fees I pay using Stripe and PayPal, as well as paying out a small amount for affiliates for my courses and products.
How I first got started blogging
While I answer a lot of emails from readers and fellow bloggers, one common question that I get is how I got started.
I took Elite Blog Academy in 2015 – this was the very first course I ever purchased. To this day, I've only purchased a handful of courses and this one definitely helped me get on the right path.
Highlights from August: prepping for Become a Pinterest VA TODAY!
In August, I finally got to meet up with my course partner Gina Horkey (HorkeyHandBook) so we could work on our joint course together in person.
As this course has grown to be something bigger than we could ever have imagined, Gina and I were ready to completely re-do the course! While we loved the original course material, our students wanted even more material and we were happy to oblige.
We met up in Las Vegas for five days to review course material, transition the course onto a new platform, film course material and more. It was fun but exhausting 🙂
The amount of time that goes into working on a course is crazy. I spent most of August getting the course material ready with Gina so by the time we could meet in Vegas, we were ready to work hard and put all the pieces together!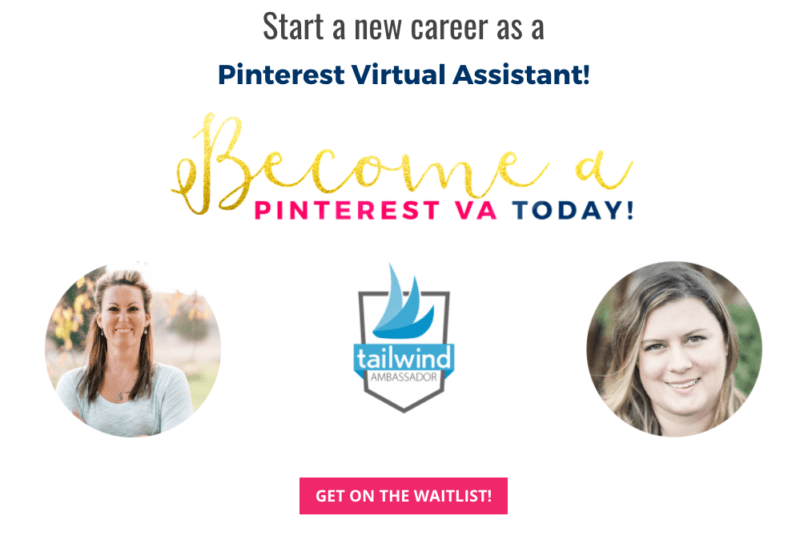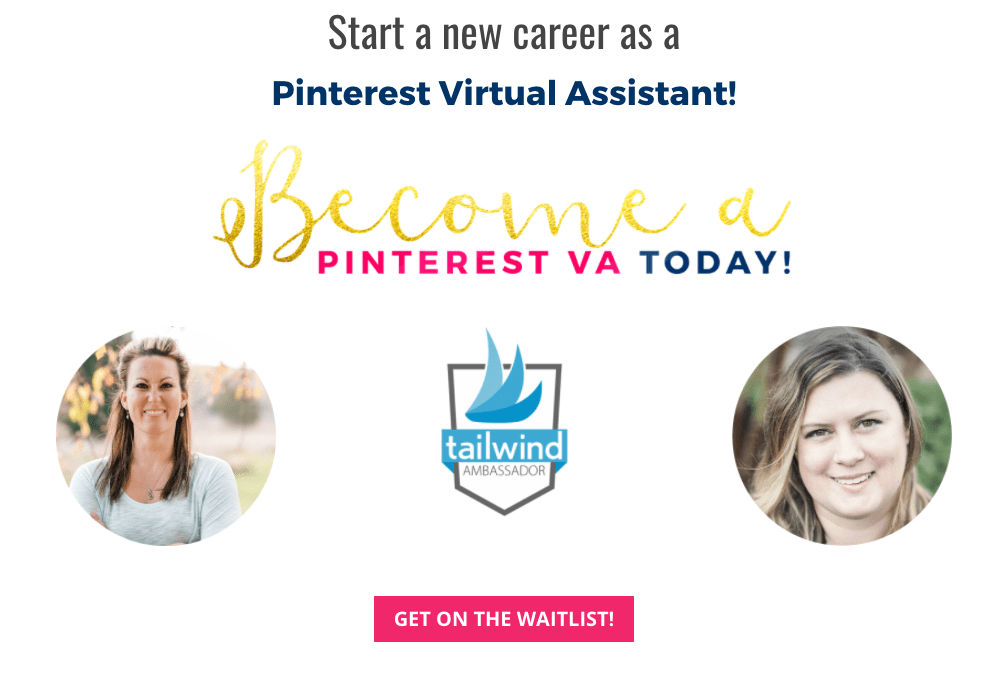 If you want to learn more about what it's like to become a Pinterest virtual assistant and get on the waiting list for Become a Pinterest VA TODAY!, you can do so here.
What's coming up in September
September is a big month! During the first part of the month, it's the launch of Become a Pinterest VA TODAY!, which is always super exciting but a lot of work. I'm busy before, during and after the launch 🙂
How was your August? Are you ready for fall? What do you have planned for your blog or business?