I had big dreams of growing my blog financially when I first started blogging. I was also realistic enough to know there was a small chance of my blog ever making money.
According to this post, the majority of bloggers don't want to earn a full time income from their blog. While I might be in the minority, I knew I wanted to work for myself and create income from my blog. Because I had a game plan and was extremely patient my blog growth, it took me a year of hard work before I really started earning a solid income.
Since I treat my blog like my baby as a business, I've become extremely protective of it. While I want to make money, I also want to do it carefully and in a non-icky way. It's important to create a nice balance between having a blog full of amazing content and monetizing it, all while making sure readers don't feel like they are being spammed.
Related reading: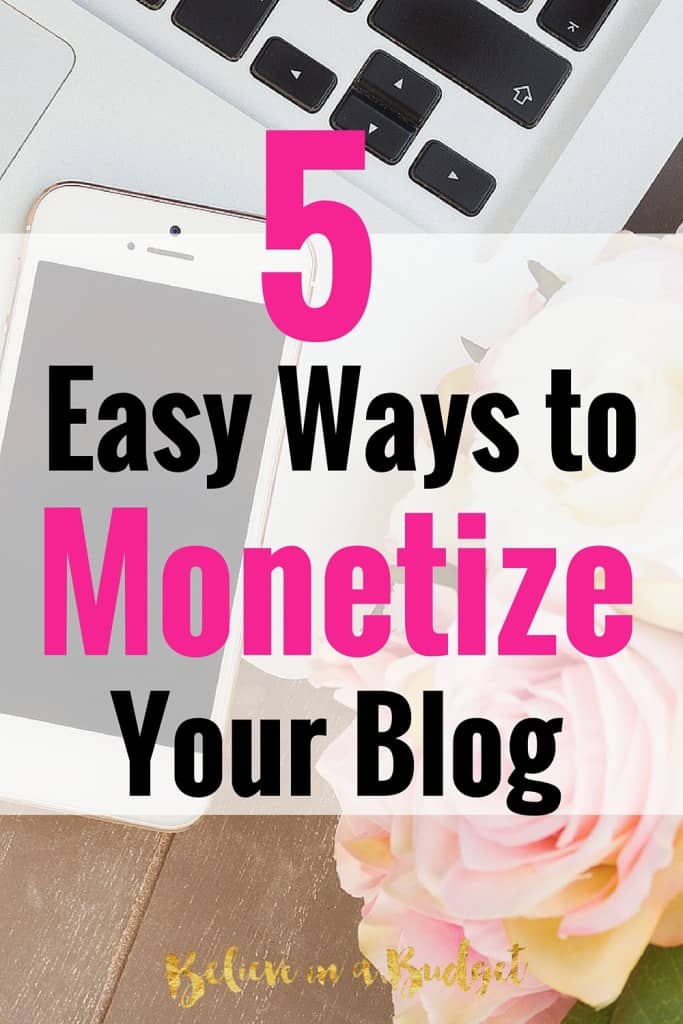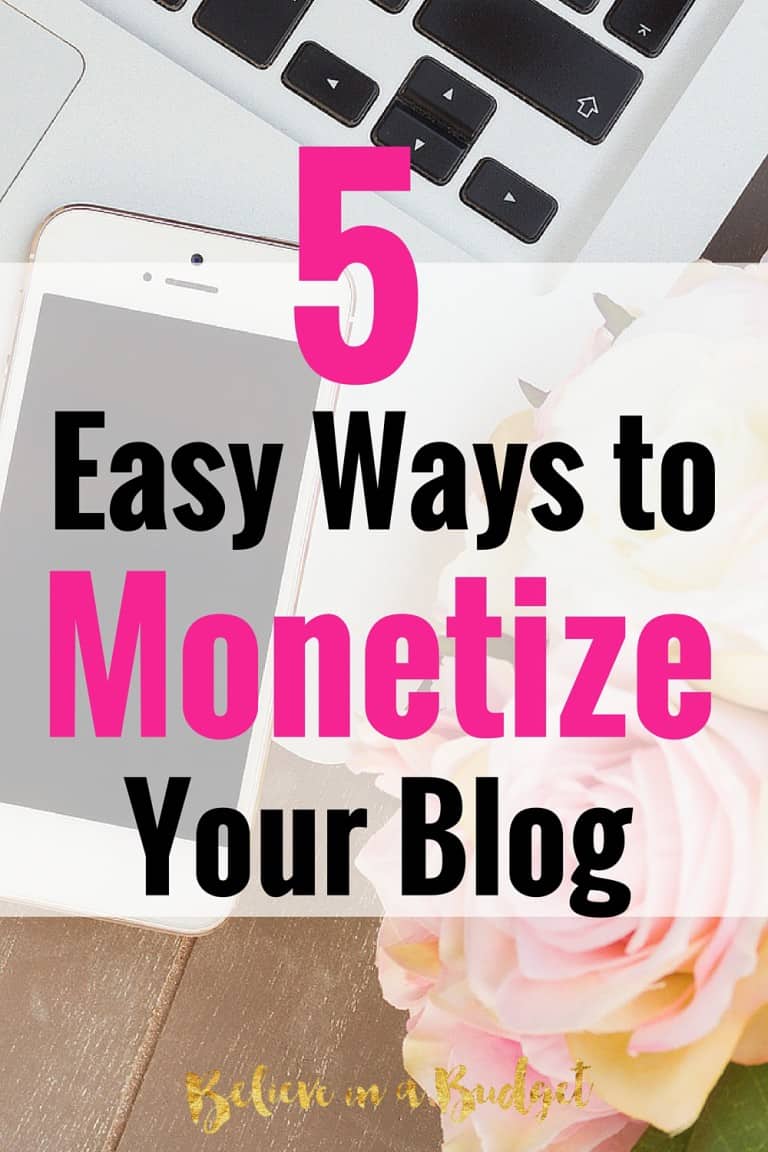 Here are 5 ways to monetize your blog
Get started with ad networks
While Google Adsense if the most widely known ad network, you should still shop around to see what other ad networks are available. I have had great results with Media (you can read my online income reports) as well as work with Numus Publishing, a smaller ad network.
Many of the larger ad networks require you to meet the $100 threshold before receiving a payout. However, shop around for smaller ad networks like Numus Publishing. Many smaller ad networks have a $25 threshold, which can be more attainable for newer bloggers.
Free 7 Day Blogging Course via Email
Join thousands that have learned how to start and grow a profitable blog. Sign up for free tips below and get started right now!
Work with media influencer agencies
Companies like Socialix connect bloggers with brands. Instead of doing the hard work and reaching out to brands directly, Socialix will do that on your behalf. When there is a campaign available, you'll receive an email inviting you to participate.
Campaigns can include a wide array of services, ranging from using social media to blog posts. This is a great way to make money blogging and connect with brands!
Use your blog as a launchpad for your own product and services
If you are a freelancer such as a VA or social media manager, create a Hire Me or Work With Me page on your website (this is what mine looks like.) This is a great way for potential clients to find you and see what you have to offer. If you are a writer, using your blog posts is a great way for clients to learn your style.
If you have created your own product (here's mine), adding a dedicated page to your website can be the best place to promote it as well.
If you go this route, you'll need to invoice and have some sort of software to track income and expenses. I use Freshbooks and love it, but you can use whatever software you like.
Build an email list
While this is different from all the other categories mentioned, it's just as effective. Letting readers sign up to receive new blog posts or receive emails is valuable! This is a great way to directly communicate with your readers on a more personal level.
Newsletters can cover a wide range of topics, such as sharing your recent blog posts, a new app you've discovered or a product you have been using and love.
Building an email list doesn't have to be hard either. Here's how I've done it with Constant Contact.
Promote affiliate products and services
If you find yourself really happy with a company and writing about it on your blog, find out if they have an affiliate program. If you aren't sure if an affiliate program exists, simply do a quick Google search using the keywords: Name + affiliate. You will be able to determine pretty quickly if there is a program available. Working with affiliate programs is a great way to share your opinion and expertise while promoting a product. Here's one of my favorite affiliate programs!
Does your blog bring in income? What would be your favorite way to monetize your blog?