I am so excited to share my second blog income report from April! It's still a little shocking I am actually making money from this website.
My income is still very small, but it doesn't matter to me. This blog started as an outlet and a way to connect to other bloggers, and I am happy it is slowly transitioning to a source of extra income.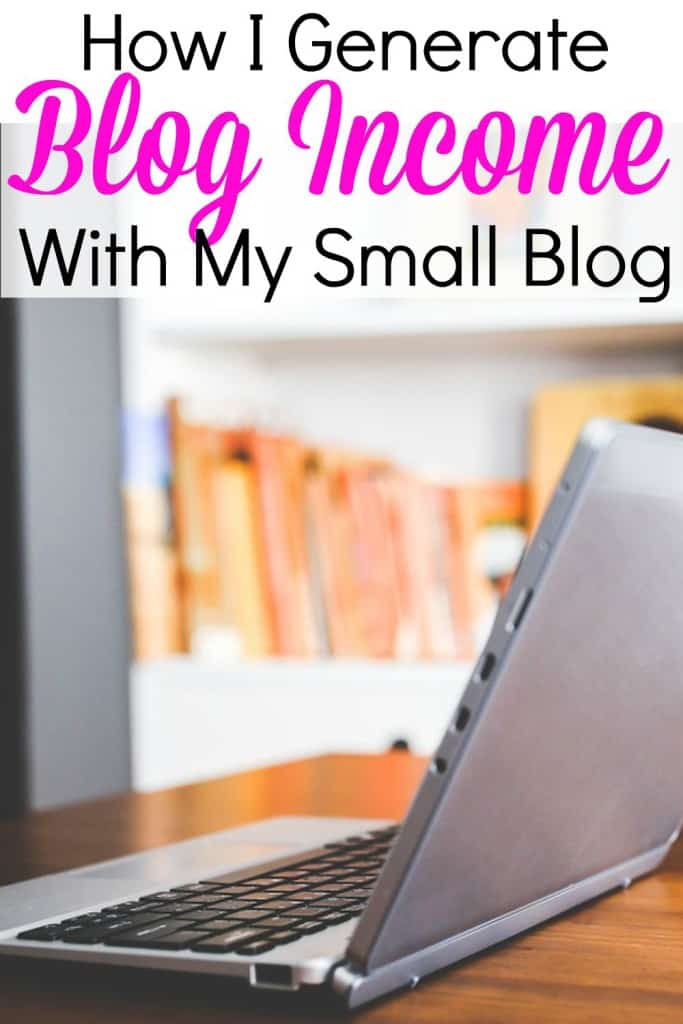 I paid for a domain and a WordPress website, used a free theme and had no idea what I was doing. I basically just started writing!

In January 2015, I decided to get serious about my blog and treat it more like a business.
I finally got confident enough to comment on other bloggers' posts (shy, introvert here), join Twitter and sign up with Pinterest.
At the start of 2015, I committed to writing 2-3 times a week, improving my photos and making my website more user-friendly.
If you are thinking about starting a blog, this tutorial will help you start a blog today. You'll also get a FREE domain name for a year! I was able to quit my job and blog full time, all within my first year of blogging. I am really glad I took a chance and started a blog! I invested around $140 to start my blog using Bluehost, and I made $13,000 in 6 months of blogging. That's the best return of investment ever!
I knew I wanted to monetize my blog and earn blog income at some point, so I added Google Adsense onto my website. I read over and over again that blog income from Adsense would take time to build, so I wanted to find other ways to make money.
I recently added a few affiliate links based on products I used!
I was comfortable telling someone about:
My blog's theme: This is a WordPress theme I installed myself (yes, all by myself!)
Rakuten: This is my fave company I use when I shop online. It's free cashback on every purchase and the money gets deposited into my PayPal account. It's really hard to turn down free money! Get $10 off your first $25 purchase with my exclusive link.
Ibotta is another free cell phone app. You use it after you go grocery shopping and use your receipt. It's basically a rebate app, so you can earn anywhere from 50 cents to $5 off everything you buy.
Free 7 Day Blogging Course via Email
Join thousands that have learned how to start and grow a profitable blog. Sign up for free tips below and get started right now!
My favorite part about this app is that it's not always brand specific, like a lot of coupons are. So you'll be able to scan "any brand of bread" for 50 cents off, etc. If you do coupon – you can STILL use Ibotta and get a rebate.
For the diehard couponers out there, this will often result in getting an item for FREE. Crazy, right?
The number one reason I was able to launch my blog and earn an income was through Elite Blog Academy. This course helped me earn over $13,000 in six months as a new blogger.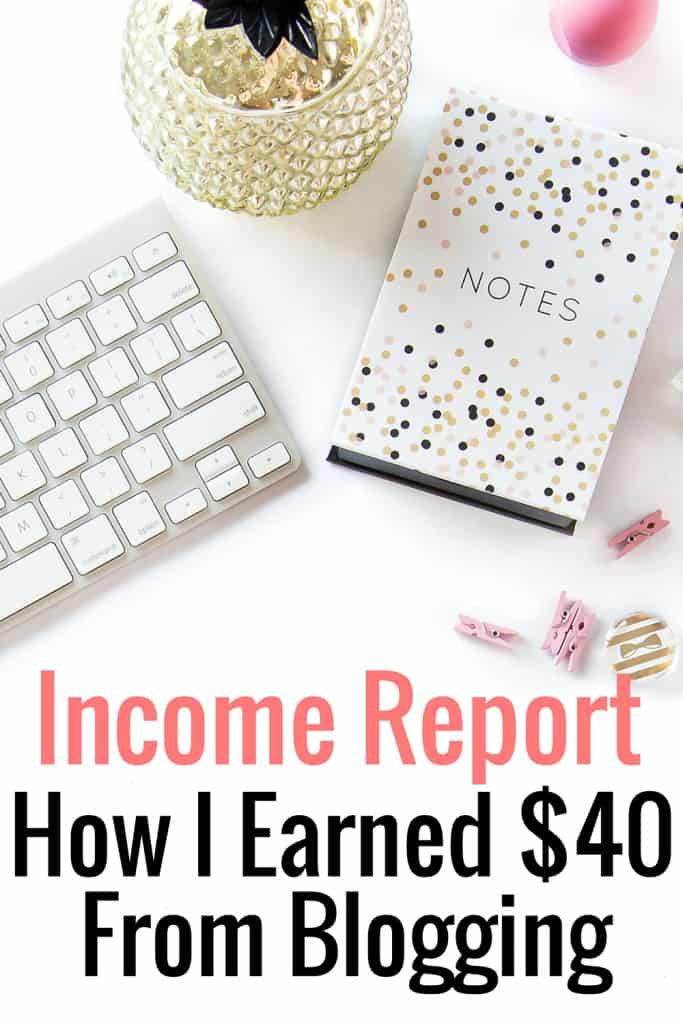 Blog Income
Google AdSense – $0 (Even though I made $20.41, I wasn't paid on this. Once I hit the $100 threshold and receive payment, I will count this. But I still made over $20 in one month. This is so exciting!)
I actually earned almost $190 in affiliate sales, but have only been paid $40. Some of the companies I am signed up with require minimum thresholds and/or 30-60 days to receive payment. Because of this, I only qualify income when I have been paid!
I really like affiliate earnings, mainly because I don't have to rely on crazy high traffic to generate income.
The main reason my affiliate sales increased last month was because this post was shared over 4,000 times on Facebook. This is awesome, especially since I don't even have a facebook account for this blog!

I was very strategic about the post that went viral on Facebook and knew it had a chance to be seen by a lot of readers. Not only did it need to be a reflection of my blog for first time readers, but I wanted it to specifically help people make money! I think readers liked the article, especially when I was able to see how many people signed up for different services that I wrote about.
I plan on trying to implement this strategy every month or two, which would be huge for my blog!
Blog Expenses
Elite Blog Academy – $324
I am really excited to take Ruth's class. It's a 12 week course, but at my own pace. I've read so many amazing reviews with proven examples of what this course can do for a blog, so I decided it was worth the investment.
Plus it helped that my accountant managed to save me an extra $350 on my taxes I wasn't planning on, so instead of saving like a responsible personal finance blogger I spent the money on the class 🙂 I plan on improving this blog and implementing her tools for my niche site, so I'm going to pretend it's a 2 for 1 deal.
I am excited to see where May takes me! I have a feeling I will be able to write another blog income report and I can't wait to see how much money I bring in.
Blogger Question-When you have a blog income report, do you prefer to show earned income or actual paid income?