When it comes to my budget, one of my least favorite ways to spend money is on cleaning supplies. Even though I typically only buy supplies every few months, I still search for the best deals to maximize my savings.
While I used to purchase the cheapest cleaning supplies, this does not mean they worked very well. Now I do my research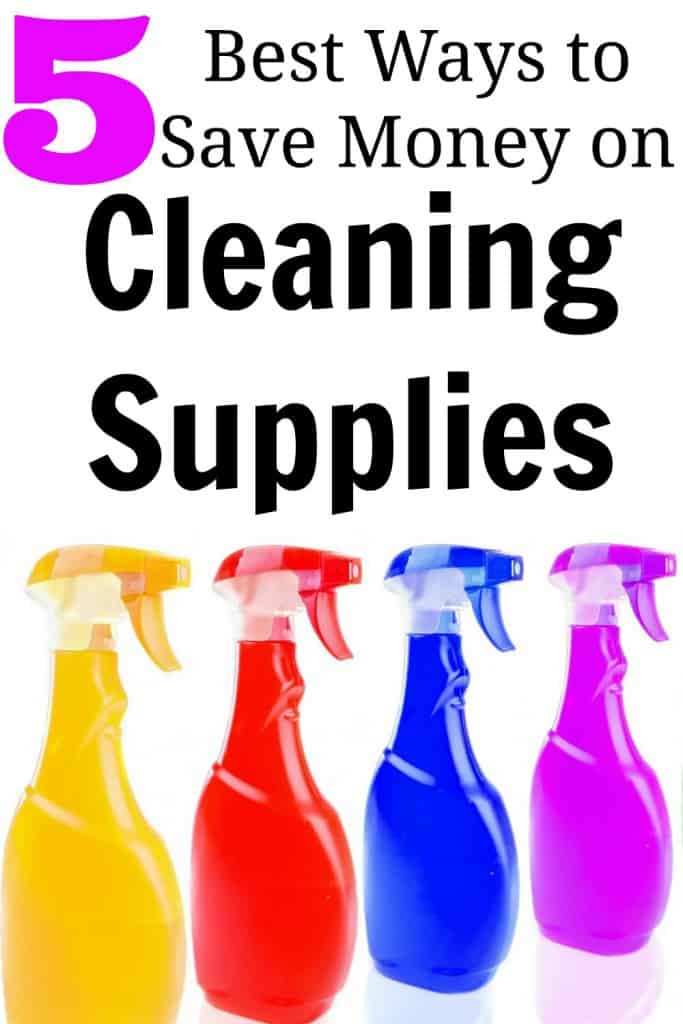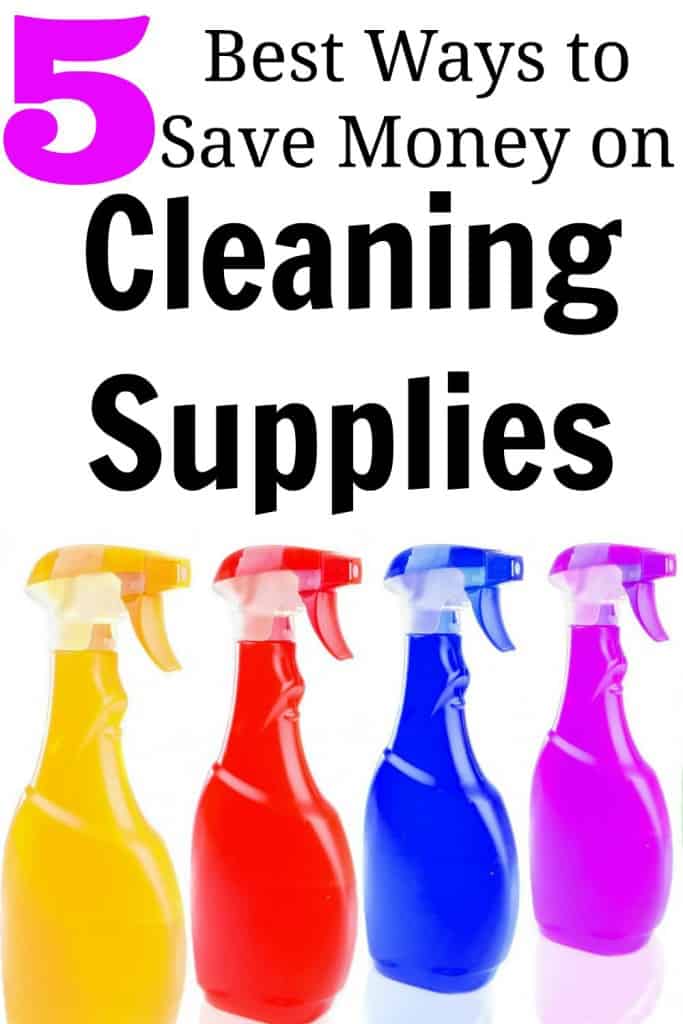 to figure out what products will do the best job on my budget.
I like to use a wide range of products when it comes to cleaning and like knowing there are a lot of options to choose from.
Related: Non-Toxic Cleaning Supplies
DIY Laundry Detergent
There are a lot of great tutorials that show you how to save money on cleaning supplies.
One of the best ways to save money is by making your own laundry detergent.
This recipe from DIY Natural photographs each step to make sure your DIY mix looks similar. Total cost is less than five cents a load!
Make Your Own Disinfectant Wipes
Clorox wipes are a great solution to clean your kitchen, bathroom or any other surface. However, it's also easy to make your own!
Two Kids and a Budget has a great tutorial on how to make your own disinfectant wipes. Chances are you probably already own all 3 items needed on the list. This has to be one of the best ways to save money on cleaning supplies!
Use Vinegar For Everything
If you prefer non-toxic ingredients on your cleaning supplies, vinegar is the best product you can use. Simply fill a water bottle with 50% vinegar and 50% water and you can clean just about anything. Here is a list of 32 different ways you can use vinegar in your home!
Free 7 Day No Spend Challenge
Join thousands that have saved hundreds with the no spend challenge. Sign up to take the No Spend Challenge for free!
Buy in Bulk
Purchasing a large quantity of an item can help lower the cost. This generally applies to items like paper towels. While I always monitor the prices at my local grocery store, it's always cheaper for me to purchase on Amazon. Thanks to Amazon Prime, I get free shipping and two-day delivery.
The Honest Company
When The Honest Company recently asked me to try out a few of their products, I said yes in a heartbeat. There is no animal testing (my #1 requirement about products), no harsh chemicals and everything is sustainable.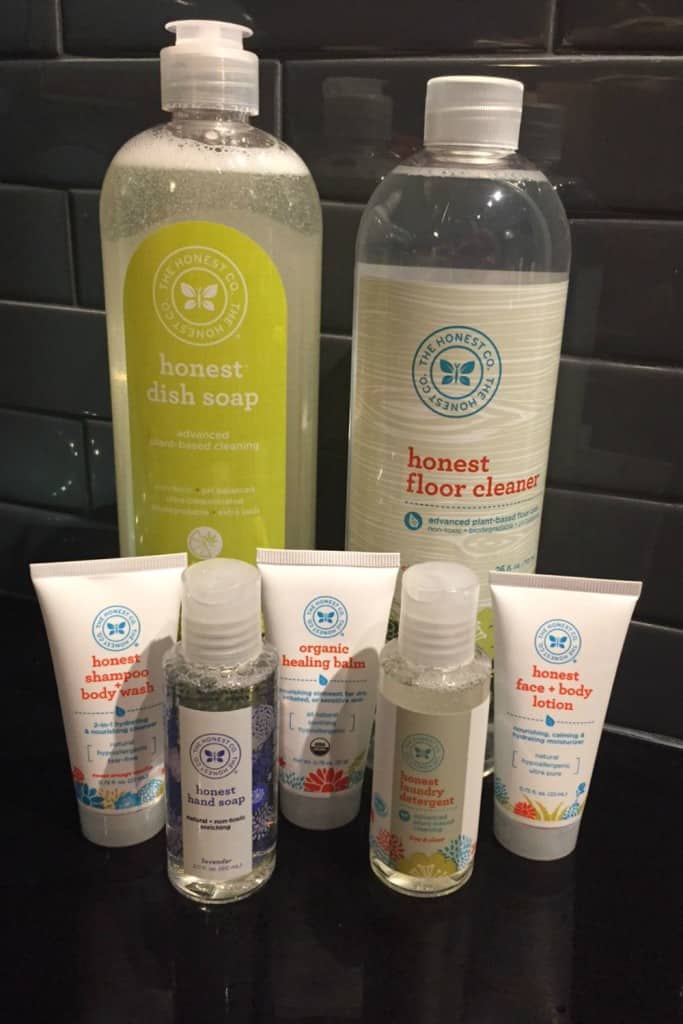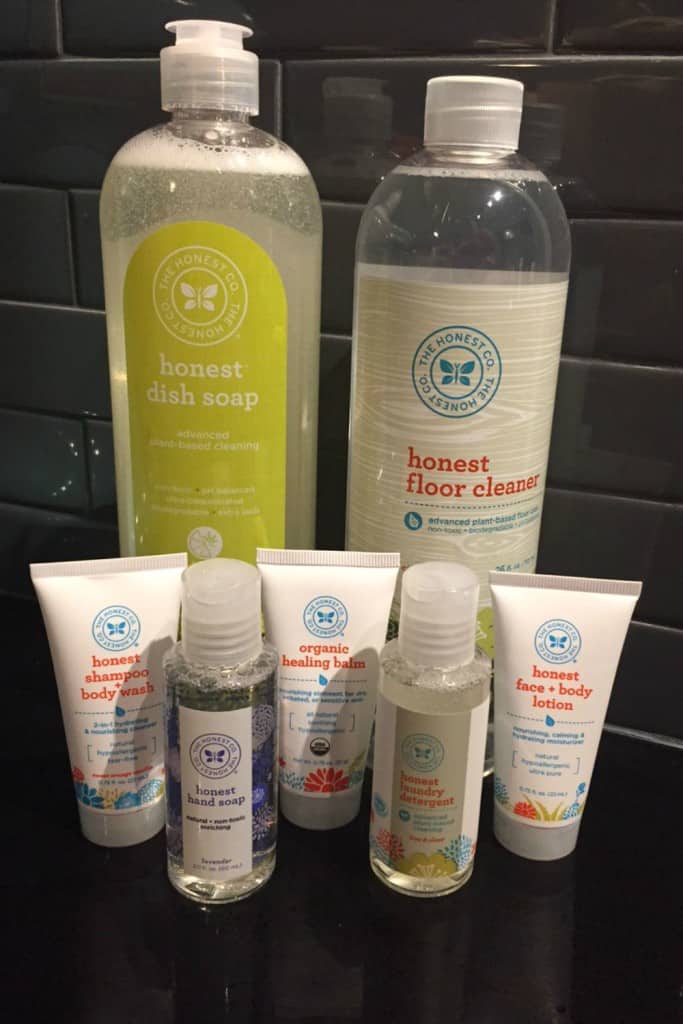 While a number of my friends with kids use the diaper service plan, I was excited to try some of the household and personal care items.
I selected the floor cleaner, dish soap and the discovery set, which consisted of hand soap, shampoo & body wash, face & body lotion, organic healing balm, and laundry detergent.
After a month of trying all the products, I'm really happy with everything.
The floor cleaner left my floors smelling really good without the fake chemical smell. The dish soap worked equally as well. Plus both sizes were huge and fairly inexpensive, so it's definitely worth the money.
On a side note, the discovery set is awesome. Part of the reason I selected it was because it looks like it would make a great gift and I can use these for travelling and meeting FDA requirements. Definitely a winner!
If you would like to try The Honest Company's products, here's a coupon for $10 off a $25 purchase (first time customer only).
Related reading:
How do you save money on cleaning supplies?