As a blogger, I know how important building backlinks are to increasing my online presence.
You might be wondering, what are backlinks?
In simple terms, a backlink is when a website shares a link to your blog post. This helps their readers access more information about a particular subject.
For example, my blog post about how to start a blog has been shared in multiple niche websites.
Another way to get a backlink to your website is writing a guest post on another blog.
Several bloggers and business owners have written guest posts on my blog over the years. This post on how to start a Facebook side hustle is an example of a guest blog post.
Whether you are a brand new blogger or have been writing for a while, I think you will really like this guest post. This will help you grow your blog's traffic for free or on a low budget.
In today's guest post, my friend Chris will explain everything you need to know about building backlinks on a budget or for free.
Why You Need To Build Links
Building backlinks is necessary for any website looking to rank well in the search engines. A site's link profile, or the number and type of sites it has pointing to it, can have a significant effect on rankings.
Linking to another site will send a "vote" to that site. This increases its popularity which may result in increased rankings and traffic.
When I started my Personal Finance Blog I had zero knowledge of SEO, let alone link-building.
And while there are those that will say one needs only to produce great content in order to receive the all-powerful Google traffic; the statistics seem to suggest otherwise.
A study by Ahrefs found a strong correlation between pages with more websites linking to them and the amount of search traffic they received.
Even though the nuances of link building are far greater than even the Google algorithm can understand, the data shows us that links matter.
But not every backlink is created equally.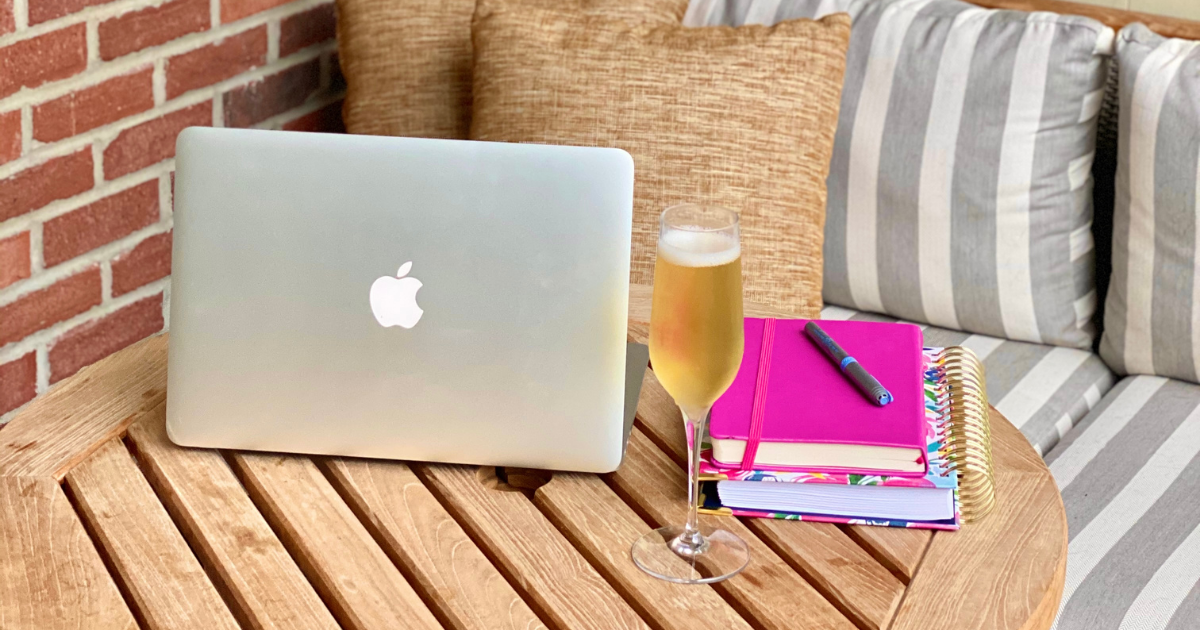 What Makes A Good Link
Backlinks can make or break a website. So, what makes a good backlink?
What are the key areas you should focus on when building links? In my experience, backlinks need to fulfill the following criteria:
The link must come from high-quality sites (authority sites).
The anchor text should be relevant to the content of the linking page.
A backlink is not a backlink if it's done for the sake of it, or if the link does not look natural.
There are several factors that make a good backlink. The three most important ones are quality, relevance, and trust.
A backlink from a trusted site helps your website rank higher than the websites that are linked to it from low-quality sites.
What's more, a backlink from a high-quality website will boost your rankings, too. This is because Google takes into account a website's authority.
A website that is linked to by many quality sites is also considered a good website. In the end, quality backlinks are the ones that can pass link juice to your website and cause it to rank higher.
When I build links using my budget outreach method (taught in the Ballistic Backlinks course; use coupon 100OFF for $100 off your purchase) I use a comprehensive review process to ensure the legitimacy of any link I try to build.
But what the process essentially boils down to is "if it's a real website, with ranking pages, traffic, and the link will look natural when placed, then it's good to go".
Why Can Building Links Be Expensive (And Why You Need To Build Backlinks On A Budget)
When it comes to getting backlinks to your website there are actually three routes you could take from a financial perspective.
DIY – You pay absolutely nothing to build links, and perform all the prospect list building, outreach, guest post writing, link-bait asset building, skyscraper post writing all yourself. You make a blanket decision to do all the work yourself, and you will never pay an administration fee to have a link placed.
Buy Links – You simply pay an agency to get backlinks for your website. As with most things in life, the more that you pay, the better the results (links) will be.
Buy Time – You don't pay for links directly, but rather pay to reduce the workload involved with link building. This could be to generate a prospect list for an outreach campaign or to train a VA to answer HARO queries for you.
Building links can be expensive because good links cost a lot of money.
Whether that be if you're paying for them directly from an agency (which can also have its downsides) or if you pay for tools or training in order to do the link building in-house.
That's why the Ballistic Backlinks (you can get $100 off with this link and the code 100OFF) course is so great for people on a budget.
I've managed to strip down the outreach process to its bare bones – and using free or very inexpensive tools, I've managed to garner incredible results on a highly restrained budget.
In fact, for less than a link agency would charge you to get 5 good links – I was able to build over 50 in less than 12 months.
And supercharge my domain authority, ranking keywords and traffic all in the process.
What Does Google Say About Links
Traditionally, link building has been one of the most effective ways to get free traffic from search engines and social media.
But, in recent years, Google has been cracking down on webmasters for link building in a manipulative way. Google wants to rank websites based on their expertise and authenticity.
They want to rank websites that are truly valuable. This is why they penalize websites that are trying to manipulate their search rankings by buying or trading links.
As a result, building links in a manipulative way can be dangerous. Now, it can even lead to your website being penalized. That's why you should always try and build links that look natural, on real websites, with real traffic.
This is why guest-posting is perfect.
Guest posting is the practice of blogging for a blogger other than oneself. It has been used as a marketing strategy by individuals and businesses to gain exposure.
Google says that the value of guest posting is that it can be seen as an indication of credibility. Google also says that it can help improve traffic, subscribers, and SEO rankings.
And as long as you are satisfied with the quality of the site you guest post for, your web property will be safe from that dreaded Google penalty.
Although in more recent months, Google has actually stated that it no longer really penalizes low-quality links. Rather, it just doesn't count them towards page rank.
The 3 Best Ways To Build Backlinks On A Budget
In my experience, there are three main ways you should focus your efforts in order to build high-quality links that move the needle; and are friendly to your finances.
I've already briefly touched on guest-posting – as it's my favorite method and has produced the best results for me, but ill discuss that in more detail later.
HARO
HARO is a service that connects journalists and bloggers to sources, experts, and spokespeople who have expertise in the areas that the journalist or blogger is interested in or working on.
Journalists from all over the world use HARO to find sources for their stories. It is a free service for both journalists and sources.
Journalists fill out a form on the HARO website and describe the kind of source/expert they want. Sources/experts fill out a form and describe the kind of news story they want to be featured in.
Journalists are sent an email each day with the source/expert matching their report needs. They choose a source they are interested in and contact that source directly.
This is the best way to win those super authoritative links from websites like the New York Times, Forbes, and The Washington Post.
And while the success rate is not as good as guest posting, the results will have a significant impact on your website if you win the link.
The process can be time-consuming, as they send 3 emails a day 5 days a week.
But if you set aside a bit of time each day to respond to queries, you'll be surprised how many you can get. Just look at some of the places I've been quoted:
And the best part is that HARO is completely free. I even have a bonus module in the Ballistic Backlinks course that teaches you how to send 5 times as many query responses and significantly increase your win rate.
Guest Posting
As you may have already discovered, I absolutely love guest posting.
It's by far one of the most 'white hat' ways to build natural-looking links. And that's for a simple reason; you are offering something of value to another blogger within your niche, and in most instances, it makes sense to link to supportive material that exists on your site.
Google says that guest posting is fine as a means to increase visibility and build community.
As long as the process is not abused for the sole purpose of building links (which let's be honest, albeit the reason we do it, the added exposure to new audiences is certainly a benefit).
The added benefits of the guest-posting approach to link building actually extend beyond the obvious, namely:
The ability to garner links from closely related topical sites within your niche. This gives extra juice and weight to the links you get.
Greater control of the links you can insert – to inner pages that you are specifically targeting for a rankings boost.
Almost full control (to the discretion of the accepting blog) over the anchor text used for the links you insert. This gives you the ability to provide rich keyword anchors to further enhance rankings.
And while many can be put off by the seemingly enormous task that a guest post campaign may entail, I must confess, it's far easier than you may think.
You can build huge prospects lists. This includes target blog domains, emails, and contact information. You can do this with cheap tools, budget hacks, and free software.
You'll safely, cheaply, and autonomously send tens, if not hundreds of emails per month. This often results in 10+ guest posting opportunities per month.
You can even scale this process further by hiring a VA to run your campaign for you. If done correctly, it can bring the average cost of a DR 50+ dofollow link down from $200+ (agency) to less than $50.
I teach all of this and more, in the Ballistic Backlinks course. Use code 100OFF for $100 off the course.
But guest posting has even more benefits.
Networking
Guest posting opens the doors to successful bloggers within your market. This, in turn, can have a significant impact on your networking abilities.
I have become a member of exclusive online communities (all for free) where opportunities for links are amazing. In fact, I have even won an authorship bio page on sites like MSN, and Credit as a result of this type of networking.
And the more you network, the more the results snowball into bigger and better opportunities.
A successful guest posting campaign will be the start of your network development. When leveraged successfully, it will mean link opportunities start to find you.
The key is to stay organized with your relationships.
Track and record (Google Sheets is your best friend here) all your interactions. And, continuously offer value and flexibility when communicating with your newly found online friends.
I even met my new business partner (for which we have started a content marketing agency) as a direct result of networking.
The magic will happen, and the links will blow you away.
Why I Love Guest Post Outreach
For every blogger, managing your expenses is a skill that should be mastered. Paying out 4 figure sums to link building agencies, is usually not a realistic option.
So in order to keep up the competition, we must find ways to build good quality links, at scale, and most importantly on a budget.
And while I am a huge proponent of HARO, the time commitment and success rate often means it should be viewed as an additional strategy.
Guest posting, and more specifically, running a semi-personalized guest post outreach campaign, can be both inexpensive and highly fruitful.
Not to mention the networking ability the process also affords you.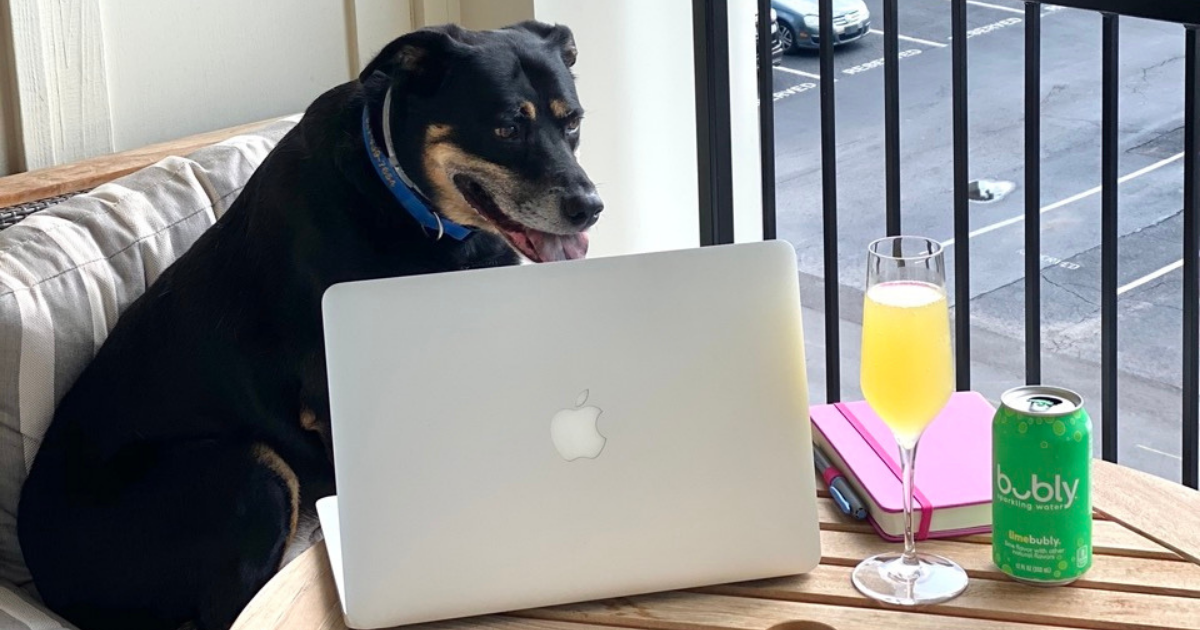 How You Can Start Guest Post Outreach & Build Backlinks On A Budget
The process of running a guest post outreach campaign simply boils down to a few key steps:
Gather a list of prospects – websites within the same or similar niche as your own.
Find contact details – You need to find the email address, and ideally the first name of the person you're reaching out to.
Send multiple emails per day – A way to send multiple semi-personalized emails per day, utilizing a killer template that gets responses.
Negotiate the guest post terms – Ensure you are getting a dofollow backlink and write the content to maximize the SEO value of the link inserted.
The most effective way to build links at scale and on a budget is to run a shotgun outreach campaign. This is where you send as many emails as possible. By casting a wide net, you can still regularly land opportunities with a relatively low success rate.
And while you may think a targeted outreach campaign is more effective, the time it takes will easily cost you far more than a well-crafted shotgun approach.
But in order to make your shotgun campaign as cost-effective as possible, you need to approach each stage of the process with a budget at the front of your mind.
Gathering Prospects
This can by far and away be the most time-consuming step. But there are many tools that can scrape through thousands of relevant data points.
This can amass lists so large, you'll be able to run a single campaign for years to come.
The best way to do this is by using the popular tool Ahrefs. You can use their current $7 for 7 days trial or simply pay for a month and gathering as much data as you could possibly need.
Finding Contact Details
This can be the most expensive step, especially when the number of prospects starts entering the thousands.
But again, you can easily reduce the cost of expensive tools by outsourcing the work on sites like Fiverr, or Upwork – both platforms with which I have had success.
You can also opt to use Hunter.io. You can pay for 1 month on the Pro Plan – which allows you to run 10,000 searches; which is more than enough for an epic-sized campaign.
Sending The Emails
You don't want to use your run-of-the-mill Gmail account for this. For one, it is not built to run the campaigns properly. And, it can also jeopardize the safety of your account.
There are tools like Mailshake that make light work of this stage, but it costs a hefty monthly fee.
Instead, you can pay for GMass. It's far more affordable. While the user interface is slightly dated, the performance and results are unmatched.
Getting The Links
Once you have successfully started outreaching hundreds of blogs each month, you will begin to get actual guest post opportunities.
This will then require negotiation for the terms of the guest post and the actual content. You can either write this yourself (for the most frugal of bloggers) or outsource.
Build Backlinks For Your Blog On A Budget
Building backlinks can seem like an expensive prospect, especially for relatively new bloggers. Unfortunately, it is a necessary evil. If you want to rank highly in Google, you're going to need to bite the bullet and build them.
But it's not all doom and gloom. I have outlined a number of strategies that you can start immediately and see start seeing success with.
You can sign up for HARO and win some of those juicy high-authority sites that truly move the needle.
And then, you can begin to craft your first semi-personalized shotgun outreach campaign. This does involve a cost. But it can be truly minimized, and the results can be fruitful for years to come.
Author Bio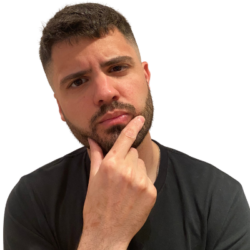 Chris Panteli has a Degree in Business Economics from the University of Liverpool and a background in finance, small business, start-ups, and side hustles, and is the founder of LifeUpswing.com. He has written on large industry publications including the New York Times, Forbes, Go Banking Rates, MSN, and Yahoo Finance.