Transitioning from employee to freelancer has been on my mind for months. Unfortunately, there never seemed to be the right moment to make the change. Once the opportunity arose, I knew it was time to come up with a plan that would help make the transition a smooth one.
After I made the decision to become a freelancer, I knew I needed to come up with a plan. I read countless articles for tips. I created monthly goals and checklists. On my lunch breaks, I read freelancer success stories like Horkey Handbook and Kayla Sloan.
Related reading:
When I'm not at my day job, I've spent nearly every waking moment working on my freelance business. Having a full-time job, my blog and side hustling is a lot to juggle. My free time has suffered; I've traded in happy hours for consulting sessions after work. Sunday Funday? Right now it's a thing of the past. But I wouldn't have it any other way right now!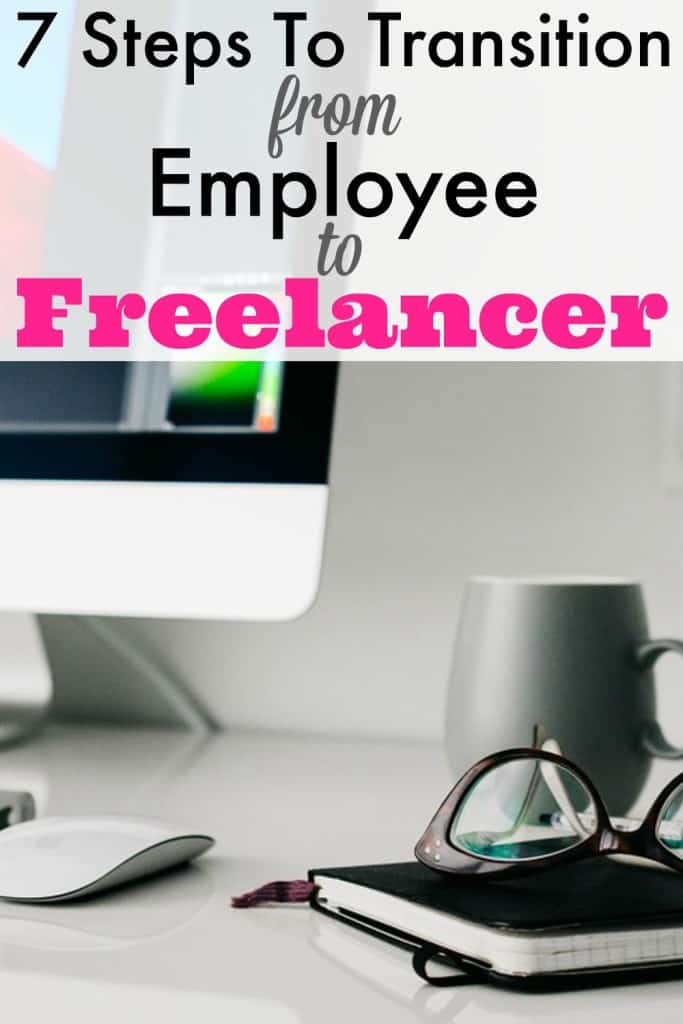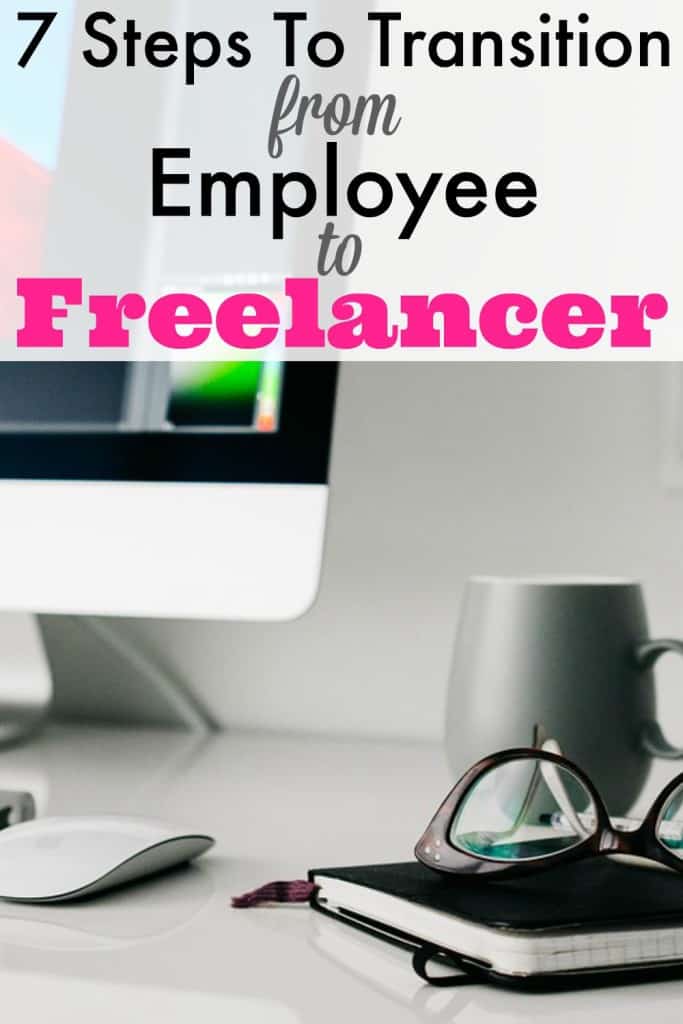 Start side hustling early on
I knew the key to my success was to side hustle in addition to my full-time job. By side hustling and working hard now, I am making the transition to freelancing much easier. I can't afford to start freelancing from scratch, so the early I start, the better off I will be a couple of months from now.
I am currently offering consulting services that are in the same field as my day job. I am part of a network that helps match clients with professionals. With over a decade of experience in my field (and what I went to school for), I am confident this side hustle will turn into part to full-time work. I love my line of work and am excited to see this side hustle grow.
My side hustle income for consulting so far:
July: $480 (2 clients)
August: $540 (3 clients)
While this doesn't seem like very much, it's because I just don't have enough time in my day to work on this more. I've had to turn down a couple of clients, but I'm confident my clients will increase once I have full-time availability.
Diversify sources of income
Consulting in my field isn't the only freelance work I will be doing. I also plan to ramp up my career in the blogging world. In July I added a Hire Me page to my blog. Shortly afterward, I began receiving emails from potential clients asking for my services!
It is really important for me to have more than one source of income. This will allow me to remain diverse and utilize different markets to earn a living. While I expect to have multiple clients in both lines of work, I like that both fields are completely different.
Anticipate bills and budget for the future
With my pending move and my last day of work approaching, I have made sure to budget out my bills for the remainder of the year. I know exactly how much I need to make a month to cover my bills, plan for one-off expenses (such as purchasing new tires for my car) and allow for some fun money.
Thanks to my Capital One 360 savings accounts, I have tucked away the following:
An emergency fund for four months of rent
An emergency fund for two months of bills
Car maintenance (new tires, oil change, and tune up)
Moving across the country (gas, lodging, and food)
Pet Expenses (trips to the vet or meds)
Furniture fund (I am not taking any furniture with me and starting from scratch-this isn't fully funded yet)
Christmas gifts and holiday travel (this isn't fully funded yet)
Reviewing bills and expenses can be really stressful, but I feel really good about where I am with everything. I love having separate savings accounts so I can sort and track everything. When it's time to dip into a certain fund, there won't be any stress or guilt associated with actually using the money.
Start saving, even if it's only a few dollars a week
Whether you want to start an emergency fund or a vacation fund, you have to start setting some money aside. If you're like most people and struggle with saving, you should consider using Digit.
I've just started using this free program and love it. Digit lets you save money each week from your checking account. What I really like about Digit is that it analyzes my bank account and determines how much I can really save per week. Some weeks it might be $5 and other times it might be $20. You don't have to worry about overdraft and can contribute less or more if you need to. As of now, I don't know an easier way to save money! You can learn more about Digit here.
Determine salary requirements
As a salaried employee, it's easy for me to forget how much money I earn weekly or even on a daily basis. I have become so used to getting paid every other week, that I actually had to sit down and figure out how much I make daily and even on an hourly basis.
Once I determined this number, I figured out how much freelance work I need to average a month to just cover my bills. Then I looked at how much work I need to average a month to maintain my current salary. That number was intimidating, but not out of reach. Perhaps not achievable at first, but certainly in the future.
Obtain health insurance
I know very little about health insurance and have always depended on what my employers have offered. I have looked into new insurance briefly, but have a lot more research to do. As my coverage won't end for a couple more months, I plan on spending a good amount of time comparing policies.
Due to prior health issues, having health insurance is a necessity. I plan on locking in a plan so there is no lapse in coverage.
Find a coach, mentor or small network
It's important to have someone you can connect to, whether it's in person or online. I have a small group of online friends that I like being able to check in with. Even though we haven't met in real life, these relationships I have formed are important and I really value their opinions and advice.
One aspect in my blogging life that I was missing was a sense of direction. I recently started working with Carrie from Careful Cents and she has been an amazing business coach. She's not only teaching me how to grow my online presence and succeed with my business, but also cheering me on.
Act like a business owner
When working as an employee for someone else's company, it's easy to not be as invested in the company as the business owners. I essentially go to work, do my job, and go home. While I focus on one aspect of the business, there are different departments that focus on marketing, advertising, HR, and other parts of the company.
Starting and running a freelance business won't be easy. Every aspect of running the business will be up to me. I won't have anyone else to rely on except myself. The exciting part is that I'm the CEO of my future! It's up to me to make the most of my freelance business.
Final thoughts
It's a leap of faith to take the plunge from being a full-time employee to freelancing. Using the steps above will certainly make the process easier!
Are you a freelancer? Or have you thought about taking the plunge?