Fall is here and it's time to share my September online income report. Every month I share my online income report to see how well my blog and business is performing, my expenses and more! This was a crazy month and I'm excited to share my results.
---
If you haven't started blogging, this blog post will provide you with a list of blogging ideas, tips and teach you how to set up your blog in 15 minutes. Read or save the post for later here.
---
I've been publishing income reports since April 2015. Nearly two years ago I was still at my day job and using my blog as a side hustle to earn extra income. A lot has changed since then!
If you are new to reading blog income reports, here's a quick
refresher! My most popular income report is still my very first one! Two years ago, I published my first income report proudly stating how I made $60.
It took me about four months to earn any income from my blog. That was the hardest four months ever because I was so new to blogging and wasn't sure what I was doing. Earning that first paycheck was the best feeling ever and confirmed that my hard work was starting to slowly pay off!
Since I started blogging and reporting my income reports, my income has overall steadily grown from the previous year. I'm at an exiting point with my income reports because I can look back at 2015 and 2016 and compare how much my income and expenses have changed.
I consider my overall experience with blogging and my online business totally worth it. I also am glad my income reports are fairly personal.I really like going back through all of my online income reports to see what worked, what stressed me out and what big decisions I was making at the time.
I also love the shift my blog and business has made. For example, most of my income in the early days came from freelancing. Today it comes from affiliate income and my own products and courses. It wasn't an easy shift – it took a large part of 2016 to accomplish this – but I am so glad I documented the journey!
One of my biggest concerns going into the summer months was if my traffic and I was going to experience the 'summer slump'. This is when your blog traffic slows down, sales decrease, etc.
I'll be honest – things did slow down in July and August.
Part of this was intentional and part of this was just experiencing what it's like to see this happen. Like many other people, I used my summer to slow down, take vacations, enjoy the outdoors, relax, etc. I was definitely ready for a mental break and take some time off.
One great thing I noticed was that even though I worked less, I still made money! I'm not in a competition with myself to see how much more money I can make each month or how many additional hours I can work. Overall, I'm in a good place 🙂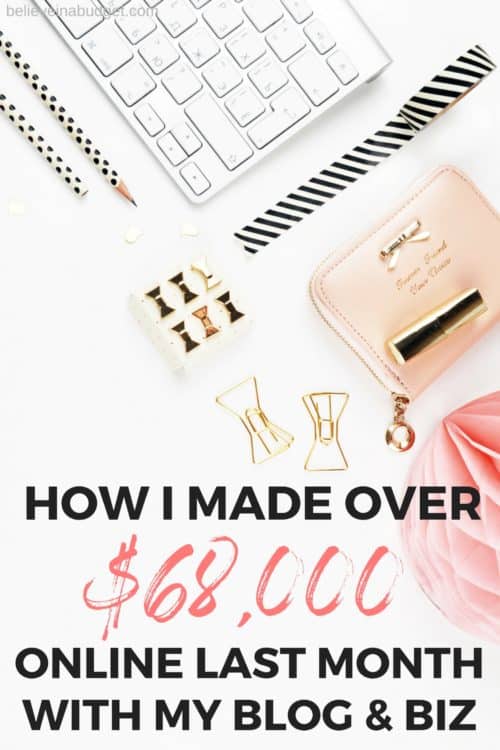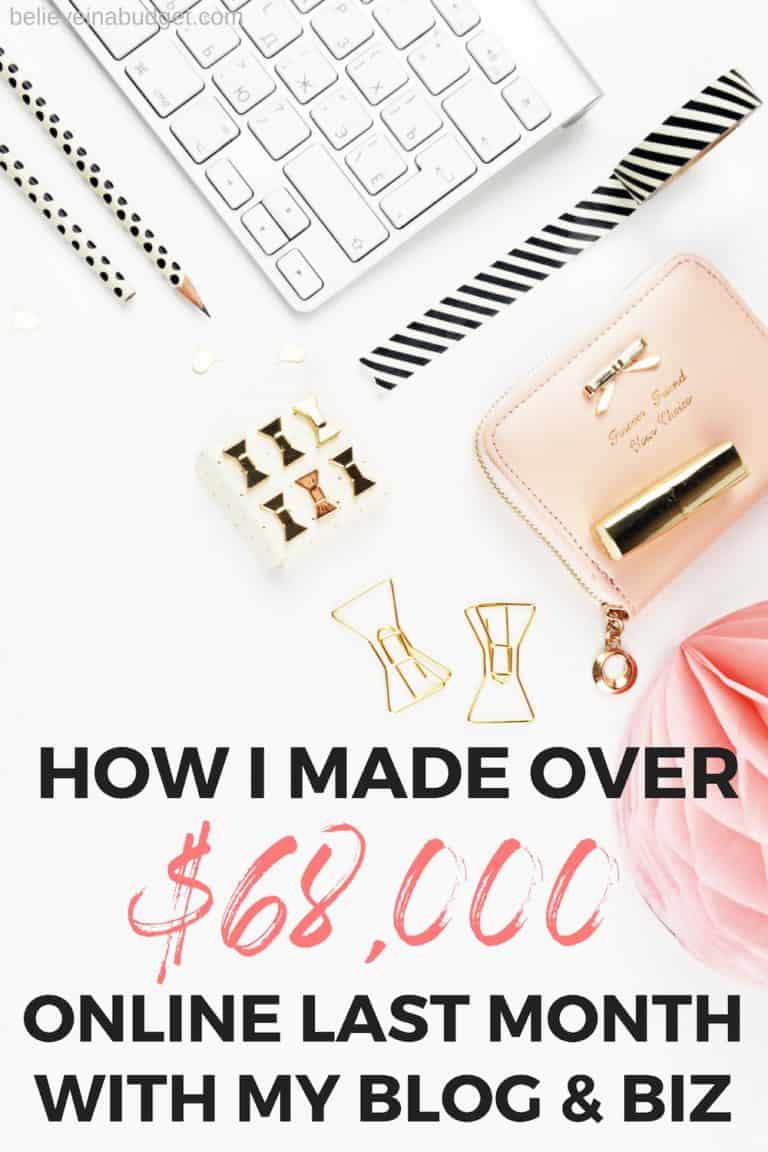 Here are some previous online income reports:
April 2015 online income report (my very first online income report) $61.83
September 2015 online income report $1,530.94
October 2015 online income report $3,634.28
December 2015 online income report $4,238.99
April 2016 online income report $5,920.52
May 2016 online income report $7,268.68
June 2016 online income report $9,700.11
July 2016 online income report $9,566.15
September 2016 online income report $6,682.24
October 2016 online income report $7,157.04
November 2016 online income report $10,736.55
December 2016 online income report $11,195.28
January 2017 online income report $26,288.57
February 2017 online income report $15,170.31
March 2017 online income report $19,752.67
April 2017 online income report $30,442.32
May 2017 online income report $22,006.28
June 2017 online income report $29,268.78
August 2017 online income report $18,010
Here's the breakdown of my September online income report
$859.16 Ad revenue
$0 Partnerships/Sponsorships
$17,081.86 Affiliate Income
$0 Freelancing
Grand Total: $68,856.02
[convertkit form=5202421]
If you want to keep track of your online income (which I highly recommend) check out Freshbooks! It's what I've used to track business income, expenses, invoice clients, and more. Click here to learn more about Freshbooks.
September was a big month, which I was expecting. With the quietness in July and August, and all the hard work my course partner Gina and I have put into Become a Pinterest VA TODAY! behind the scenes, I knew September was going to be a much higher month for revenue.
My affiliate income also went back up with pretty much minimal effort. In general, I think more people were visiting my blog in September than August, so it naturally increased.
I definitely didn't do anything to increase my affiliate income – if anything, I fell behind on things and let my Pinterest pinning and Facebook posting slip by accident. Doh!
I also held off on running Facebook ads in September because so much time was focused on Become a Pinterest VA TODAY!
If I was smarter, I would have had everything running simultaneously to increase all revenue streams, but oh well 🙂
I highlighted my September 2015 and 2016 above to show you my progress these past two years.
In September 2015, I made $1,530.94 (my first time breaking over the $1,000 mark – I was so excited when this happened!)
In September 2016, I made $6,682.24 (my first time I had to step away from my blog for a couple months to handle some personal things, which was the first decline I experienced with my online income. It was tough!)
In September 2017, I made $68,856.02 (new record high)
Monthly Online Income Report Expenses
Unfortunately, not all this income gets to stay in my bank account. Here's a list of my typical expenses each month:
$10 Google Apps
$638 VA work + professional services
$99 Teachable This is where I keep all my courses
$12.95 Canva for Work
$149 Drip I use Drip for all of my newsletters! It's connected to LeadPages and makes integrating everything together a breeze for technology challenged people like me 🙂
$20 Zapier
$11 Post Planner This is my new favorite way to schedule my Facebook posts. I prefer it over scheduling in Facebook because I can recycle previously published content, which saves me a ton of time. I can literally publish a month's worth on content in under 30 minutes 🙂
$0 SamCart I have an annual plan. This is my #1 favorite checkout / credit card processor and it pretty much paid for itself within a few weeks of purchasing. It's made the checkout system was faster for customers, and also the easiest way to set up affiliates.
$0 Quickbooks Self Employed I track all my biz expenses and my accountant has access to the software as well.
$0 Tailwind I pay for this annually. Tailwind is the scheduler I use when I do all my pinning on Pinterest. It's my favorite scheduler I use for myself, recommend to clients and for my students.
$0 Bluehost. I pay for my hosting annually. This is the company I used when I first started my blog and still use today! Here's some ideas on what you can blog about and a tutorial on how to start your dream blog.
Total Normal Expenses: $939.95
I'm back to running a lean company, woohoo! After a few months of spending to grow my business, which I 100% needed to do, things are back to normal. I feel really good with my monthly expenses. I prefer to do most of the work myself, but also have a fairly good idea about what tasks need outsourced.
While everyone has a different work system, I've pretty much always been a DIY'er. I really try to learn as much as possible about something, so even if I decide to hire help, I still feel like I know what's going on with all aspects of my business.
A few months ago, I also finally pulled the trigger and decided to purchase annual plans instead of monthly plans. It took me a couple of years to feel comfortable doing this though!
I'm slow to make decisions when it comes to spending money (this site is still called Believe In A Budget, ha!) so once I felt really good about the platforms I was using, I went for it!
Of course, if you are a new blogger or your earnings don't yet justify investing in an annual plan, don't do it! You won't benefit from the savings.
I probably should have done this a year ago, but I'm slow! I wanted to be 100% sure I was using the right platforms before investing in annual plans. I am still really happy with my decisions I made though!
Believe In A Budget is running pretty smoothly these days, although there is always more that can be done to make her a better website 🙂
---
If you haven't started blogging, this blog post will provide you with a list of blogging ideas, tips and teach you how to set up your blog in 15 minutes. Read or save the post for later here.
---
How I first got started blogging
While I answer a lot of emails from readers and fellow bloggers, one common question that I get is how I got started. I started my blog in January 2015 as a way to side hustle and earn extra income.
I went into blogging know that I wanted it to make money! I was also really patient and told myself it would take time to earn a living from my blog. But I was also realistic – you can't get rich blogging overnight. It took me four months to earn my first $60, but after that, things started to get a little easier!
The first thing you have to do is purchase your hosting and your domain name. This will cost you around $40 for a year! You guys, this is a small investment to make for starting your own business that has the potential to make a lot of money.
You can read this tutorial on how to pick a blogging name, a step-by-step tutorial on how to start a blog, and what to do once you have a blog.
Launch of Become a Pinterest VA TODAY!
In September, Gina and I opened the doors to Become a Pinterest VA TODAY! for four days. This course has become our pride and joy and we have worked our butts off this year making this course better and better at every launch.
We completely overhauled the course with additional material and re-filmed the entire course in person together. I love this course because it's a reflection of who I am and how I started, and Gina can also say the same thing.
Being able to combine both our skills has allowed us to create the ultimate course that has really helped a lot of people!
When I quit my day job in 2015, I was able to do so because I was a Pinterest virtual assistant. Now, two years later, I'm helping other creatives and entrepreneurs get to do the exact same thing I was able to do!
It's extremely rewarding when students email us and tell us how they were able to:
land their first client when they haven't even finished the course
scooped up multiple clients in a week
quit their day job to become a full-time Pinterest virtual assistant
contribute to the family income
spend more time with their family
It legit warms my heart that I get to share my story and my knowledge with other people that want to make a change in their life and start a new career!
If you want to learn more about how to become a Pinterest virtual assistant, you can do so here.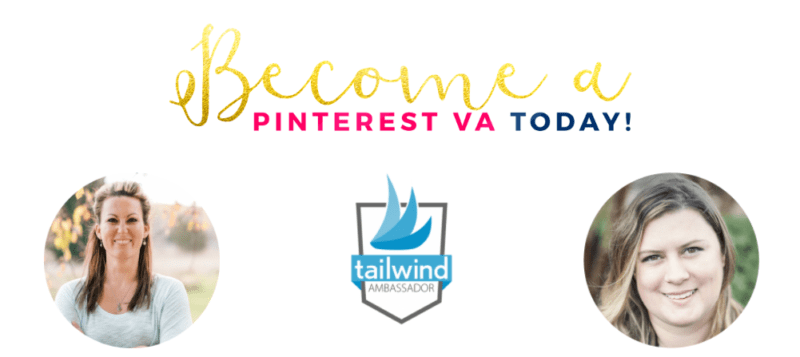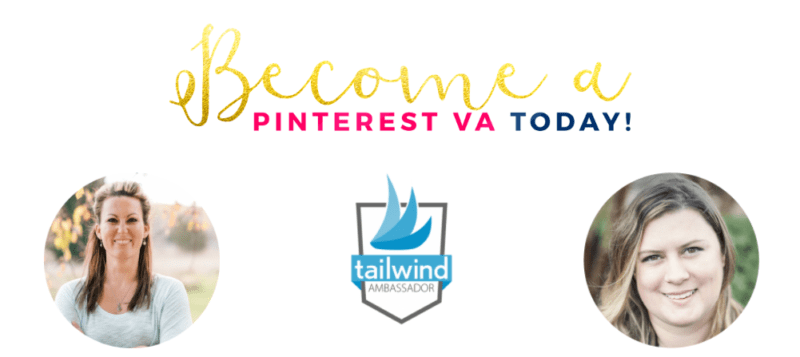 The course launch went really, really well! This time around we offered students the option to use a payment plan. So in addition to earnings received this month, we can also expect additional earnings to come in next month as well.
This was a win-win for everyone!
There are expenses associated with working on a course, but Gina and I run a lean business model. Outside of our trip to Vegas, we did all the work ourselves. We didn't outsource anything and really put in a lot of our time into this course.
We also chose to skip any type of paid advertising or heavy marketing as we wanted to test how well our 'grassroots' campaign would do using our waitlist and help from our affiliates. We were really happy with everything!
After the end of the launch, we did the following:
Set aside income to be paid out to affiliates next month. Once we receive the second round of payments in October, we will set aside affiliate payouts again. Our affiliate program is really strong and amazing.
Paid ourselves each a conservative draw.
Left a nice chunk in the bank to be used for our next launch.
Don't forget, we have to pay taxes on what we earn, so 30% of our earnings go bye-bye right away.
Bottom line – even though my income was over $68,000, a lot of it disappears into taxes, affiliate payouts, course income sharing, normal monthly expenses, savings, etc.
Does this bother me? Nope! I'm still super excited by it all and super happy.
What's coming up in October
I have no idea, ha!
Just kidding. Kinda. I predict craziness and things getting hectic as we move into the start of the holiday season.
I'm also going to FinCon in Dallas at the end of the month, so if you are a personal finance blogger, I'll see you there!
[convertkit form=5202420]
Are you ready for fall? Do you feel busier now than you did in the summer?