Many people start a blog with the goal of making money. This is a great goal!
Blogging can be hard work, but can provide you with tremendous results.
I started my blog in January 2015 and was able to quit my day job by October of the same year.
I even shared what it was like to be a part time blogger while working a full time job so other new bloggers could see what my typical day was like!
Looking back, I remember how hectic everything was. I loved every minute of it and knew that if I worked hard, my blogging efforts would pay off.
I started publishing my income reports after four months of blogging. I made $61.83 through a few different affiliate companies.
In my latest income report, I made over $11,000, which was my best month to date!
In a little over a year and a half, I was able to go from $61.83 to $11,195.28 per month. That's crazy!
You can read all my income reports to see how my income has progressed over the past twenty months.
I started my blog with very limited knowledge on how to do anything and it's been a big learning curve, especially in the early months.
The great part is that if I can do it, so can you. You just have to put in the time, energy and work!
I used free resources to get started
First, grab all these blogging freebies:
How I made my first dollar blogging
Out of all my blog income reports, my most popular report is still my first one! In my very first online income report, I made $61.83 after roughly four months of blogging.
Why is this my most popular income report my very first one?
I'm not entirely sure, but I think most people want to know how to go from making nothing to making something.
The total amount doesn't really matter!
It's more about discovering something and being able to market it to your audience.
With my first online income report, all of my income came from recommending products that I was already using.
Prior to my first affiliate sale, my readers were able to get to know me on my blog.
These are two ways I worked on my relationship with my audience:
When readers left a comment, I always responded.
If someone sent me an email, I always wrote back.
This lead to building up trust with my audience.
So when I was finally ready to share about products and services that I liked and used, my readers felt comfortable making a purchase.
If you are a blogger and haven't made your first paycheck yet, don't stress!
It takes time for things to click and make sense.
There is no industry standard on when you will make your first paycheck.
To give you some inspiration, I'm sharing how all these amazing bloggers made their very first paycheck online!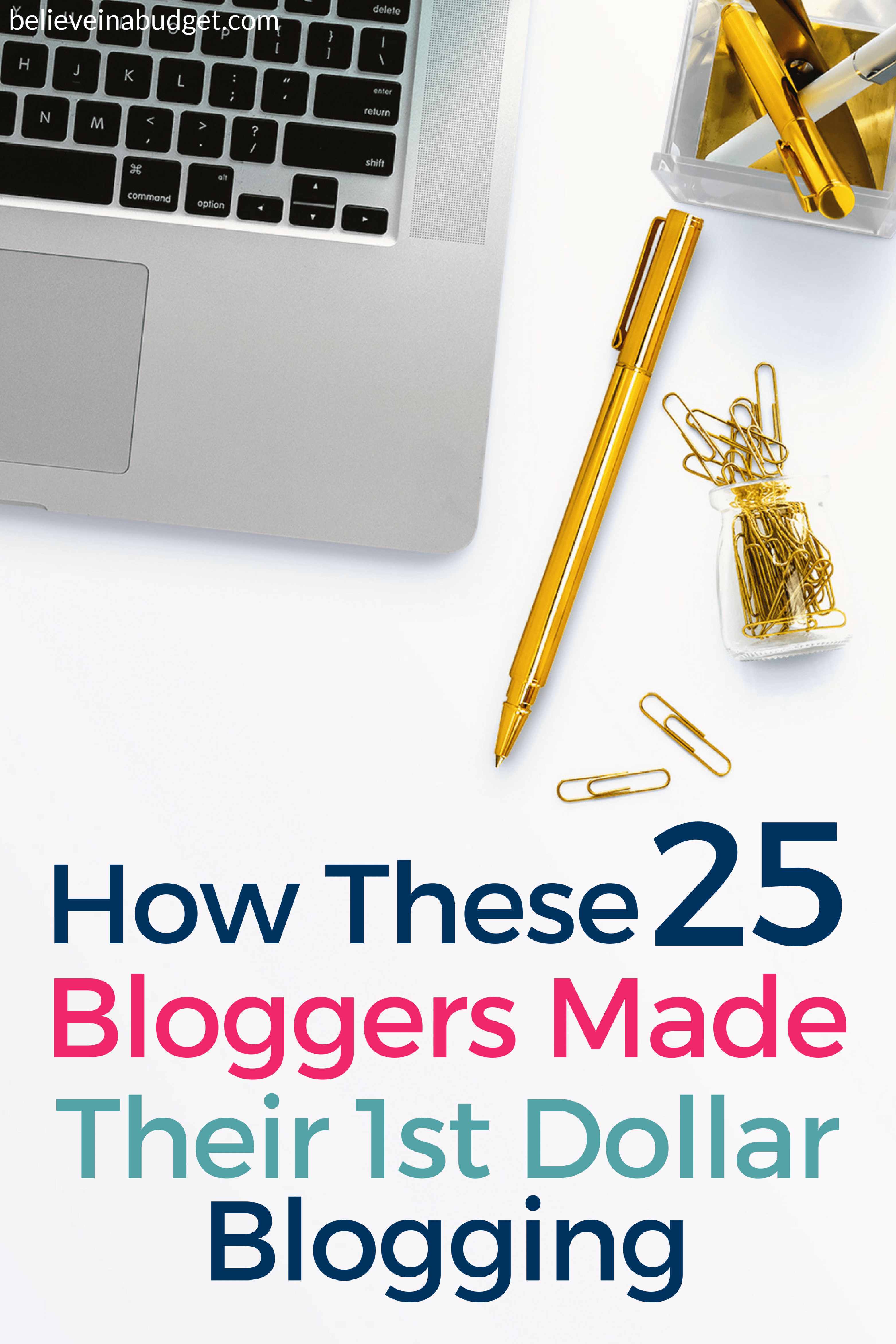 How 25+ bloggers made their first dollar blogging
Alex from Cash Flow Diaries made $20.05 in his very first month blogging! You can read his first online income report here.
Abby from I Pick Up Pennies made her first $20 renting out space in her sidebar for a private advertiser.
Allison from Allison Lindstrom (and her super popular course called Blogging to Win) made her first dollar from an ad network and a sponsorship. Learn how she made her first $200 from blogging within 90 days.
The Frugal Millionaire made her first dollar from Google Adsense. Today she makes over $2,000 per month. Read her very first income report!
My Debt Epiphany earned her first dollar online a few months after starting her blog.
She wanted to get into freelance writing, so she added a 'Hire Me' page to her blog consisting up of her greatest writing samples. She landed her first client and today she is a full time freelancer and blogger!
Kate from Cashville Skyline was initially worried about placing ads on her website for fear her readers would think less of her.
Luckily she realized there's nothing wrong with being compensated for hours of hard work! She earned her first $10 from Google Adsense.
Latasha from Arts and Budgets made $78 from being an affiliate with different survey companies.
She made an additional $350 online taking part in focus groups and completing surveys.
The Intentional Mom made her first dollar through being an Amazon affiliate and in an ad network.
Online Income Mom made signed up with a company called PayU2Blog. She did short 50 word blog posts for $5 each. You can read her latest income report here.
The Million Dollar Mama made her first blog income through the Amazon affiliate program. It's now by far her main source of blogging income. She made $276 in her first online income report!
Carly on Purpose made over $483 when she reported her first blog income report. Her income came from Google AdSense and two different sources for affiliate income!
Eden from Mint Notion made her first blogging paycheck from a sponsored post after only a few months blogging. She wrote her first blog income report and shares how she earned over $1,200 online!
The Flooring Girl built a website about her local hardwood flooring business so local customers would find her.
After only six months of blogging, she was scheduling multiple weekly appointments with customers!
She recently began to monetize her website with wood flooring product recommendations through Amazon and through an ad network. She earned over $1,100!
Derek from The Frugal RVer made his first $99 as a blogger! He shares his tips and product recommendations for other RVers as an Amazon affiliate.
Alexis from FITnancials made her first online income from a sponsored post! She recently quit her day job to blog full time and just made over $400 in one month through affiliate marketing.
Melissa from Sunburnt Saver made her first paycheck working as a freelance ghostwriter. She published her very first online income report after only five months of blogging!
Redefining Mom made her first paycheck from blogging through a sponsored post. You can read her first official blogging income report where she made over $1,200 in one month!
Super Millennial made his first paycheck from Google Adsense and affiliate income after only a few months of blogging!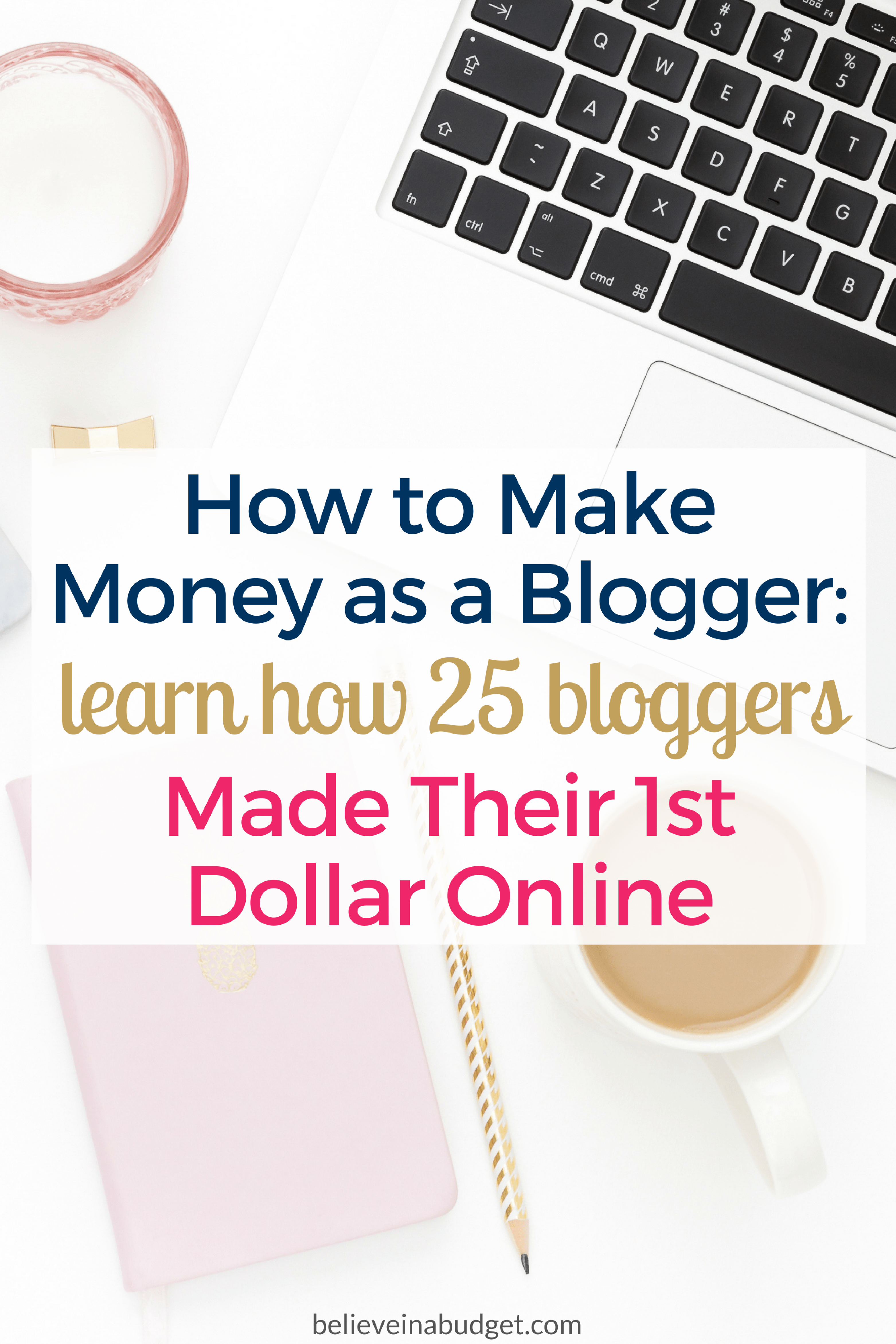 Lauren from Becoming Wellthy earned her first paycheck from ShareASale with an affiliate link! She used a social media link that exploded and made $50 in one day! Learn how she made over $150 with her online income report.
Caroline from Cow Country Housewife made her first paycheck from blogging as an Amazon affiliate.
Her blog post that made almost all of her income came from a post that hardly has anything to do with her niche, which is crazy and super exciting!
Simply Natural Mama made her first paycheck simply by recommending a book she read to other bloggers. Her first paycheck from the affiliate sales was for $27! Read her income report on how she did it!
Sam from Just Dabbling Along made her first online paycheck as an affiliate recommending printables! She made $32 in her very first online income report.
Bren on the Road wrote a blog post about how to make money as a freelancer who travels the world. Thanks to that post, he made his first dollar online through an affiliate sale.
Neena from Almost Practical made her first dollar from Google Adsense. It took her a few months to see that paycheck and ever since, has been hooked on blogging!
Amy from The Millennial Family made her first Amazon affiliate sale in just two days after her blog went live. She made $2.63!
Ali's Adventures made her first dollar as an Amazon affiliate. You can read her latest income report to see how much she has progressed!
Francisco made his first dollar from AdSense. You can read his first income report where he made a total of $75.91 from AdSense, Amazon and YouTube!
Catherine from My Work Money Life made $4.62 from Media.net! You can read her income report here.
Francesca made over $1,500 in her first income and side hustle report. Her income came from multiple sources like affiliate income, ads, mystery shopping, pet sitting and more. Read her report here!
Free 7 Day Blogging Course via Email
Join thousands that have learned how to start and grow a profitable blog. Sign up for free tips below and get started right now!
How to make your first dollar blogging
After reading everyone's story, are you getting super excited and motivated with your blog?
I always find it really helpful to read other income reports, regardless of the amount, as it really fires me up to work harder!
If you haven't started blogging, this blog post will provide you with a list of blogging ideas, tips and teach you how to set up your blog in 15 minutes.
Here's a few tips to help you keep the momentum going:
Have you made your first dollar blogging? Do you share income reports?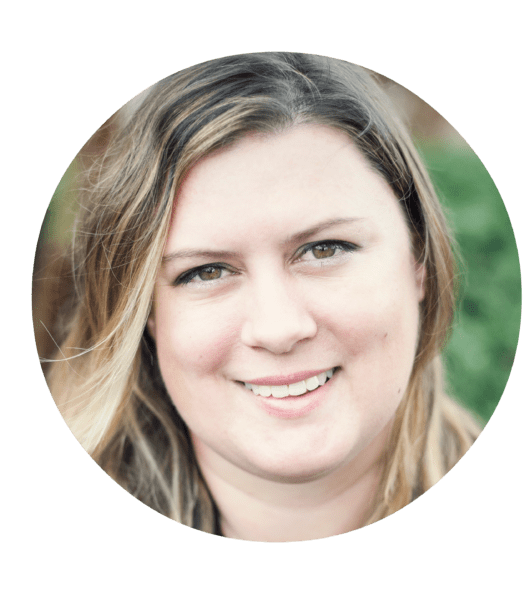 Kristin, is the creator behind Believe In A Budget. She teaches others how to start a blog and how to side hustle. Her course, Pinterest Presence, helps bloggers + businesses drive traffic to increase their website's profitability. Click here to learn more!