If you're looking for a creative side hustle, today I am sharing how to write a children's book! I am so glad to have children's author Nuria with me to discuss how she started in this niche.
Hi Nuria! Can you share a little about yourself?
I was born in Spain and grew up in Germany, but moved to London when I was 18. I have 3 children and a stepdaughter and live in South London with my husband and two elderly cats.
Your journey started with blogging, then went in a different direction when you found out about publishing low content books on Amazon KDP. First, for people who don't know, what is 'Amazon KDP' and what are 'low content books'?
KDP stands for Kindle Direct Publishing and it's Amazon's platform for publishing books.
"Low content books" is a made-up term; you won't find it in any dictionaries, but somebody came up with the brilliant idea of self-publishing a lined notebook and it all started from there.
Low content books are books with little or no written content, like notebooks, journals, planners, or log books and some people even design their own coloring books or activity books.
Rather than "writing" your book, you "design" it. Which is relatively easy to do and you can publish your own book without being a 'writer'.
Tell us a little about your transition from blogging to the low content book world.
As a new and inexperienced blogger, I was trying to find ways of monetizing my blog and by coincidence stumbled across a video on Youtube about low content book publishing.
I was drawn to it straight away, as I love books, and it seemed an opportunity that I hadn't ever come across before.
I love the creative side of making low content books, I had no experience but I followed a few tutorials and produced a budget planner which I published on Amazon KDP. From there, I was hooked.
I know you publish different types of low content books, but in this interview, I want to focus on a niche of yours: children's books. What made you decide to pursue this niche and write a children's book?
Once I had produced a few low-content books, my mind was already thinking ahead. If I could produce a planner or a logbook, could I produce children's picture books using the same method?
I had always wanted to write a children's book and I was excited to try it out.
I published my first children's picture book, by myself, without using an illustrator or editor, using the same methods used to publish low content books.
It started selling and I was so excited to be a published children's book author!
You've been so successful at it that you have an entire course dedicated to teaching the process to others called Children's Book Creator. I love the idea of creating and publishing children's books, but it sounds a little intimidating. Can anyone write a children's book and publish it?
Yes! I created the course because I thought that if I can do this, so many others could do this too!
Children's books can be very simple, especially if they are aimed at 3 to 5-year-olds. I have to say that my way of publishing a children's book is different from the traditional way of publishing them.
I use ready-made images that you can buy online and guide my story around them, rather than having a ready-made story and then finding an illustrator to make the matching images.
You can of course do that if you prefer, and my course gives you information on where to find illustrators. But I love the challenge of making it all myself, using ready-made images, and working my story around them.
Does it require hiring a writer and/or illustrator?
You can hire a writer or illustrator if you prefer, but it comes at a cost. The way I create my children's books is completely free apart from the cost of the ready-made images.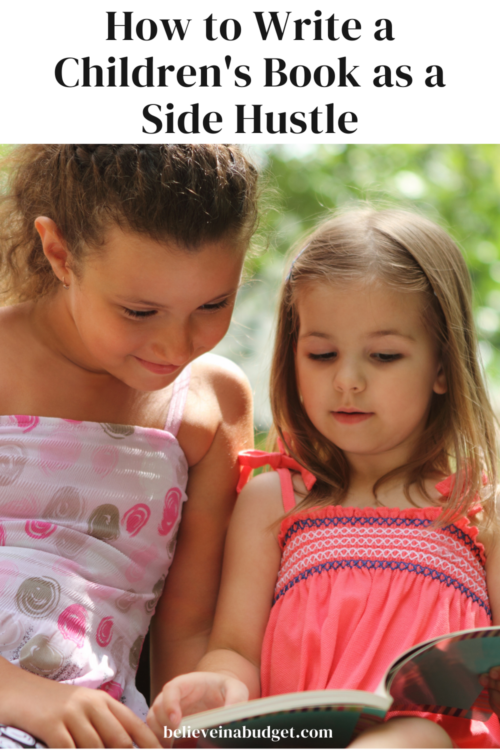 Where do I find my images? I subscribe to Creative Fabrica, which costs me $19 per month and that is all.
I also use Canva as a design tool, which has a free version that you can use.
There are other places you can get your images and my course explains this in detail.
I also show you ways that you can make your book with free images.
So it's a very low-cost way to make a book, but the results can be of great quality.
I have so far won 3 book awards for the book that I made for the children's book course.
Industry professionals consider it good enough to win an award, which proves you don't have to create it the conventional way to be successful.
How much time does it take to create a children's book from start to finish?
That's a very good question but is hard to answer!
Some of my students seem to be able to create books very quickly and easily, others take more time.
There are so many variables that play a role in how long the creation of your book can take.
It really depends on the book you're creating.
Sometimes you can find images really quickly and put your book together easily and other times you will find it harder to think of your story and put it together.
Part of the work also involves researching keywords, to ensure that the book you're creating is actually something that people are looking for.
After all, you want to write a book that is going to sell. It depends a lot on the story you're writing, which can be very simple or you might want to create a more complex story.
If someone has 10-15 hours a week to spend on creating and publishing children's books on the Amazon KDP platform, realistically how much could they expect to earn per month?
That is impossible to answer as earnings from your book don't depend on how much time you put in. It's not like a job that pays you by the hour, it's a job that pays depending on the finished product that you put out.
Some of my students have seen earnings straight away, for others, it has been a little slower.
I have been amazed by the books that my students have been creating! One of them has recently won an award and also an Amazon bonus for reaching a high number of page reads.
The course includes access to a private Facebook group where my students can ask questions but also share their work and it has been so encouraging and exciting to see their successes.
Apart from writing your book, you will also learn how to promote it, so your earnings will also depend on the effectiveness of your efforts to promote your book.
If you produce quality books that people are looking for and want to buy, then making children's books can be a job that pays you a full-time wage.
Some people will earn a full-time income, for others it will be a side hustle and others will not earn from it at all. There are no guarantees, as in any online business.
Where do you see the low content book industry going in the next five years? And what about children's books specifically?
I feel that the low content book industry is strong and getting better.
There are lots of people that go into this thinking that it's about quantity and they put out lots of notebooks or planners, thinking that the more books they produce, the more they will earn.
It's about quality, not quantity and Amazon is now doing something to stop its platform from being spammed, by shutting down accounts that don't play by the rules.
The people creating quality books with good covers and helpful interiors are the ones that succeed and will keep succeeding.
I make a very good living from low-content books. However, I feel that children's books are more established and have different advantages to low content.
For example, you can create your children's books as paperbacks but also as eBooks, whereas low-content books can only be paperbacks or hardback books. This means a lot more promotional options for your books.
Children's books have been around for a very long time and will continue to be so. I am excited to be part of that side of book creation.
Author Bio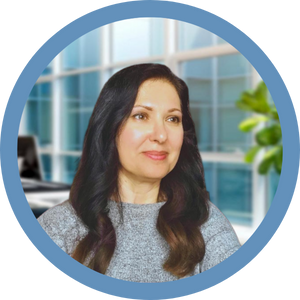 Nuria is the founder of The Home Boss, a platform dedicated to helping you start a digital business from home. She's an award-winning children's book author and entrepreneur.
Free 7 Day Blogging Course via Email
Join thousands that have learned how to start and grow a profitable blog. Sign up for free tips below and get started right now!
Free 7 Day Blogging Course via Email
Join thousands that have learned how to start and grow a profitable blog. Sign up for free tips below and get started right now!