One easy method that has helped me save money is cash only spending. I used to never carry cash and used my debit card for most of my purchases.
Using my debit card was a double-edged sword. I was happy because I wasn't paying with a credit card. But my debit card was also hurting me because I would overspend at the grocery store and restaurants.
Let's not even mention all the bad spending habits I had developed!
I decided to experiment and see what would happen if I only used cash.
Related reading:
When to use the cash-only spending method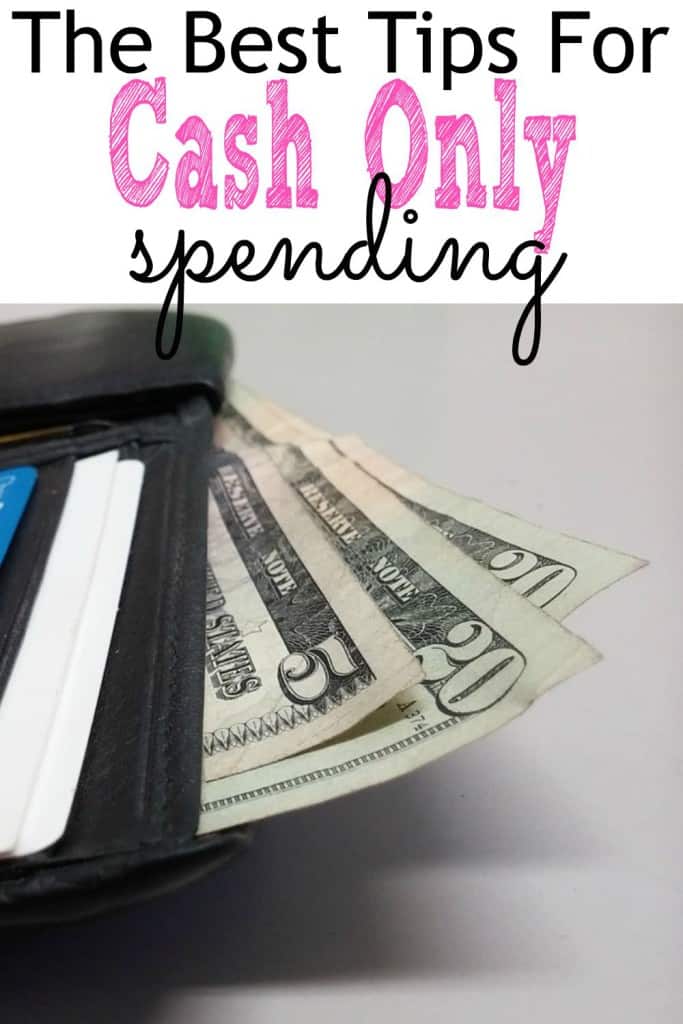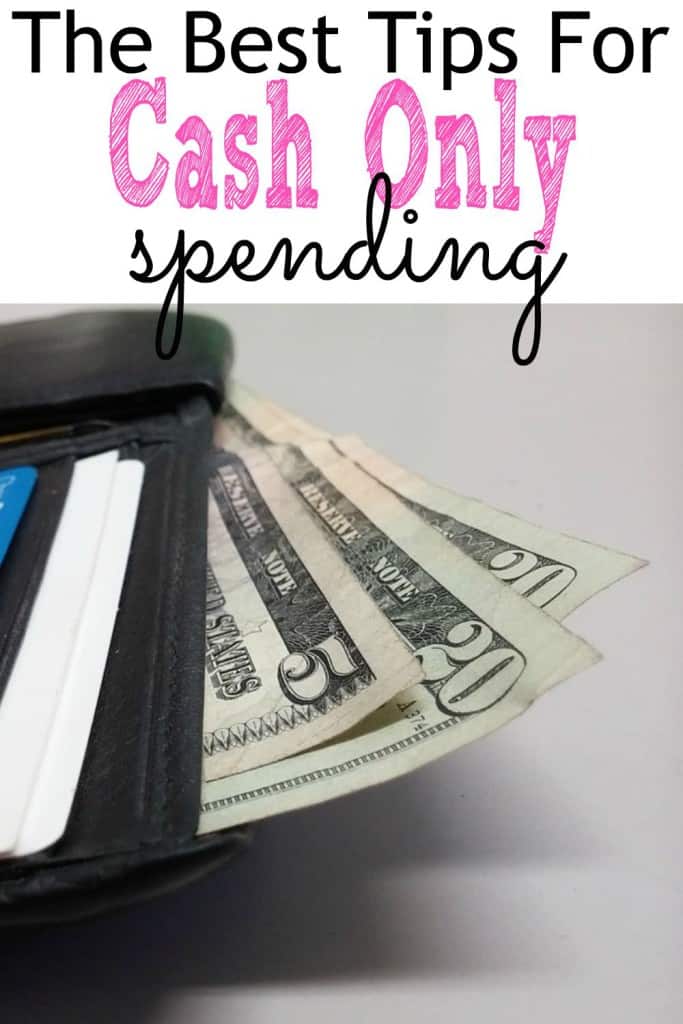 I am primarily an online spender. I pay all my bills online, use Amazon for most of my household purchases and even order my pet food online.
I rely on my Starbucks app for my weekly coffee splurge.
I decided to use cash only spending for my regular, everyday type of purchases. This includes the grocery store, dining out and other fun money splurges.
I am a planner and pretty routine, so I don't have very many unexpected purchases.
Cash only spending has definitely been the most effective for me when it comes to dining out. Dining out has been a problem area for me. By giving myself a monthly cash budget, I have really had to plan where I want to eat and how much I can spend.
Here are some tips on how cash only spending saves money
Withdrawal cash only when you get paid – I get paid from the day job every other week on Friday, so I try to take cash out the same day. This helps for budgeting purposes and to make sure I have enough cash flow!
Plan how much cash you really need ahead of time – I always refer to my monthly budget and check to see what upcoming expenses I have planned, like groceries or household items. I have a $50 grocery budget I stick to each week, so I know I need $100 in cash for groceries to get me through two weeks.
Free 7 Day No Spend Challenge
Join thousands that have saved hundreds with the no spend challenge. Sign up to take the No Spend Challenge for free!
Conscious spending – I am very aware of how much cash I have in my wallet at any given time. I don't want to run out of cash, so I spend more time contemplating each purchase that I make. Whenever I am tempted to throw in a couple extra items into the shopping cart, I think about how much cash I have and if the purchase is worth it. This really helps me stick to my budget!
Seek out the savings – Whenever I used to meet up with a friend for a drink, the drink prices were not always on the menu. I would totally disregard drink prices and just slap my debit card down when the bill came. Now thanks to apps like Cocktail Compass, my girlfriends and I plan ahead and look for happy hour pricing and dining specials.
After using the cash-only method, I have a whole new mentality on spending! By using the mind set that I can only use the cash that is in my wallet, I have really curbed my extra spending habits.
Do you pay with cash?