Ever since I watched Chip and Joanna Gaines on Fixer Upper, I knew a trip to Magnolia in Waco, Texas was in my future.
As part of a road trip through Texas, we were able to spend time visiting Magnolia and Waco.
One of my favorite things about having my own business and starting this blog is the ability to work from anywhere.
I went through my checklist of items we needed for the trip to make the ride enjoyable. Fortunately, I'm pretty organized when it comes to packing for a roadtrip.
What made this trip extra special was during this part of our journey, is that we didn't stay at a hotel during our time in Waco.
Instead, we were able to stay at one of the homes that Chip and Joanna Gaines purchased, restored and kept for their Magnolia brand.
Magnolia has three vacation homes for guests, of all different sizes. Because there were two of us, the Carriage House was the perfect size.
We booked our trip months in advance and I was counting down the days for this trip!
Carriage House
The Carriage House was featured in Season 3 on Fixer Upper. We watched the episode ahead of time and could tell there had been even more updates since the episode aired.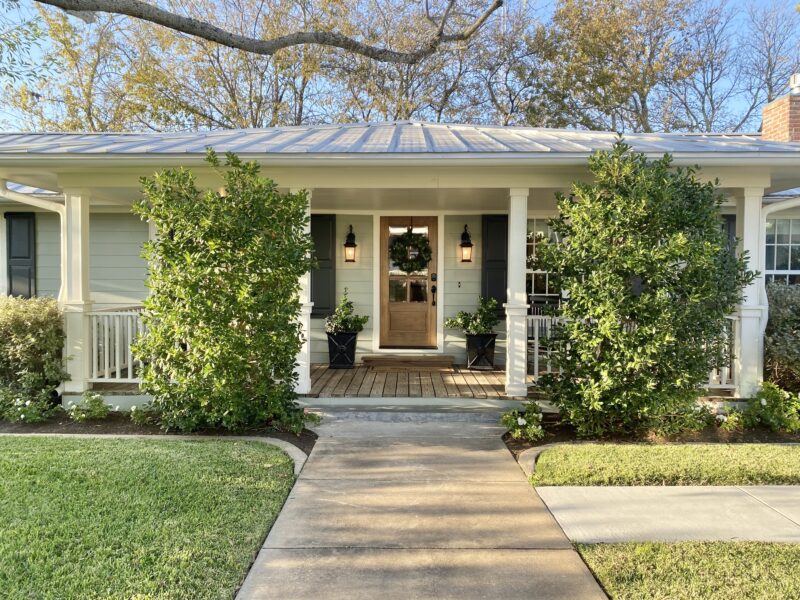 Upon arrival, all the lights were on and ready to welcome us. If you are familiar with their famous cupcakes, there were a couple waiting for us in the kitchen.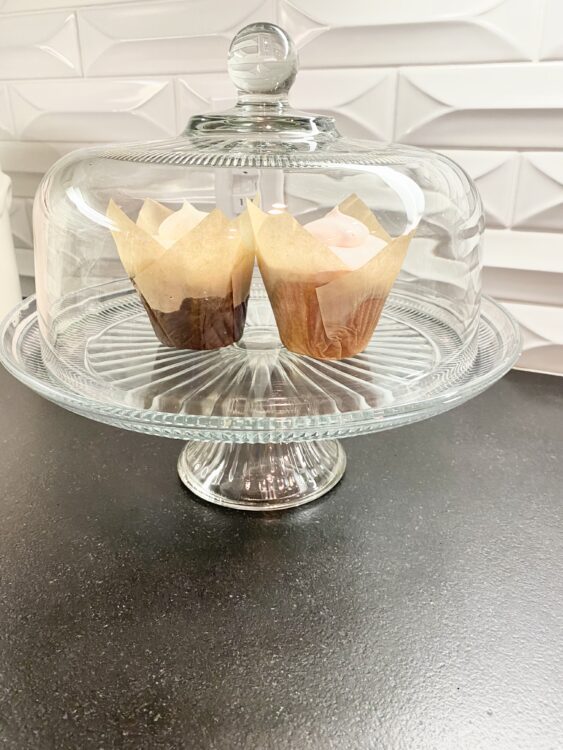 This home shares the same property as the Magnolia House. Because of the layouts of the two homes and the nice green space between houses, we never saw anyone at the other home.
Location wise, the Carriage House is right outside of Waco in a quiet little town. For some reason, I assumed the property was located right next door to the Silos. As in, I would open the front door and be at the Silos!
Fortunately, it was not. I just loved the location of the Carriage House. I was so glad it was outside the hustle and bustle of the city, even with it being a quick 20 minutes to the Magnolia Silos.
The vacation rental is in the same town as Space X. Even our welcome letter let us know that there could be an occasional rocket blast!
While I have stayed in many AirBnBs over the years, this was on a whole other level. It didn't feel like just another house, but a real home.
Every room was cozy and welcoming, and I was ready to move in permanently.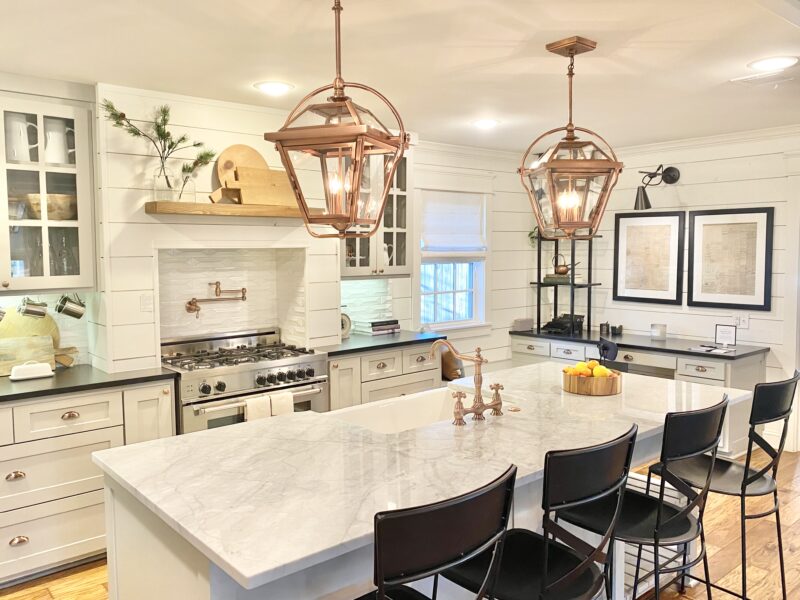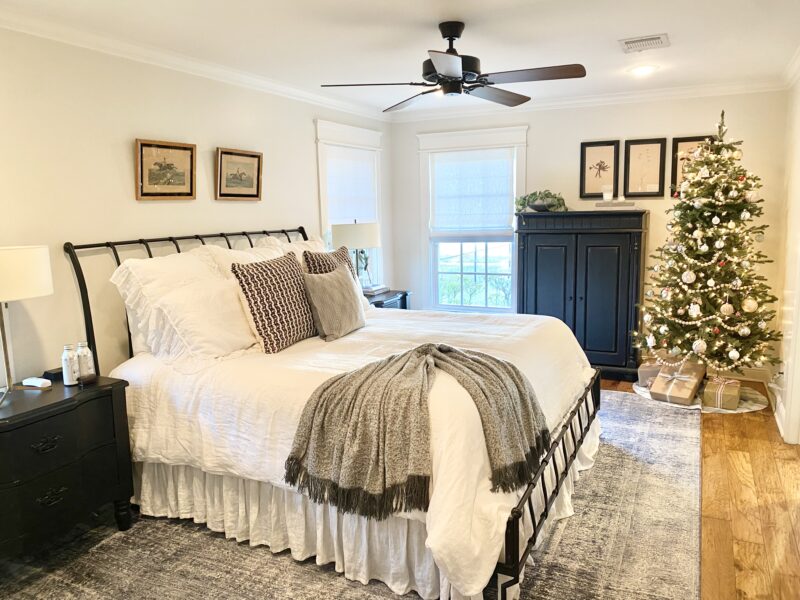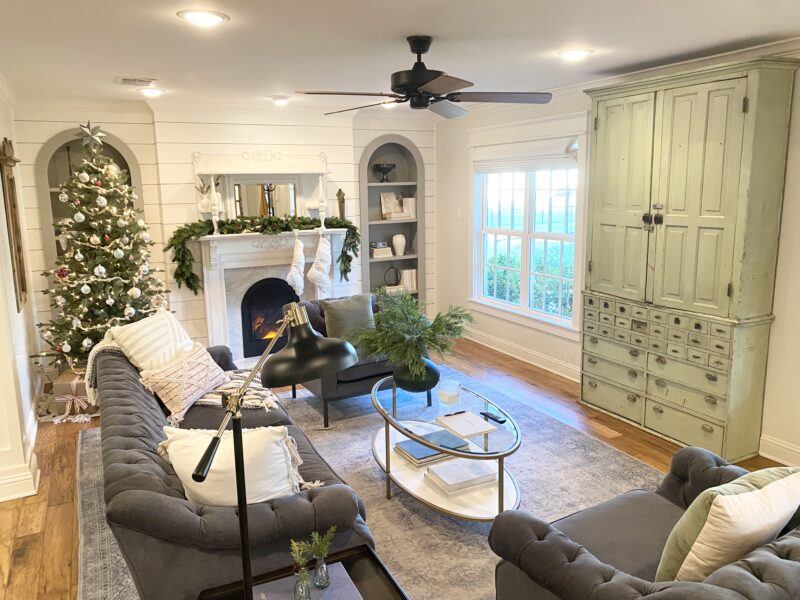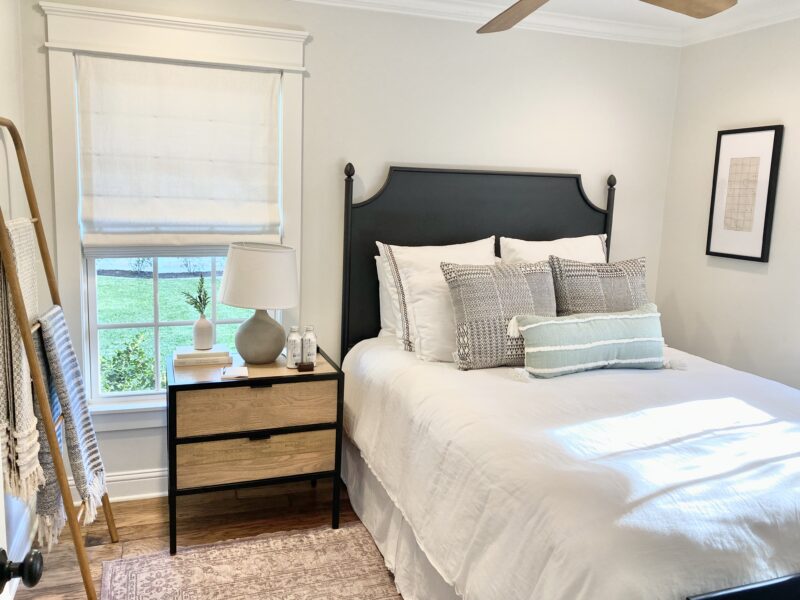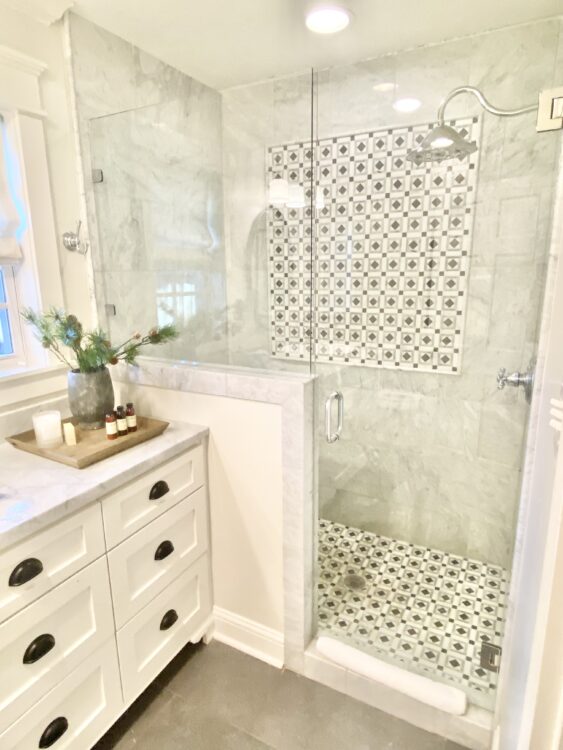 Because I like their brand so much, I could identify a lot of the pieces as their own brand.
A lot of the kitchenware was exactly what you would buy at Target with their Hearth and Hand brand.
Things like the pillows and bedding were from Magnolia, as well as their furniture and home decor. We loved the bedding so much it was one of the first things I purchased!
I definitely went through the house taking pictures of everything, including the rugs and pillows, so I could revisit the decor on my phone in the future.
Magnolia Table Restaurant
Joanna Gaines' famed Magnolia Table was definitely on my Magnolia bucket list.
Reservations can be made online and I booked our reservations a little over a month in advance. i would have done this even sooner, but I totally forgot.
I took the only reservation I could find, but it wasn't at an ideal time slot.
Fortunately, and this was a total surprise, we had automatic reservations to Magnolia Table as we were guests at the Carriage House. Yay!
We were able to cancel our other time and get a prime slot that fit with our schedule.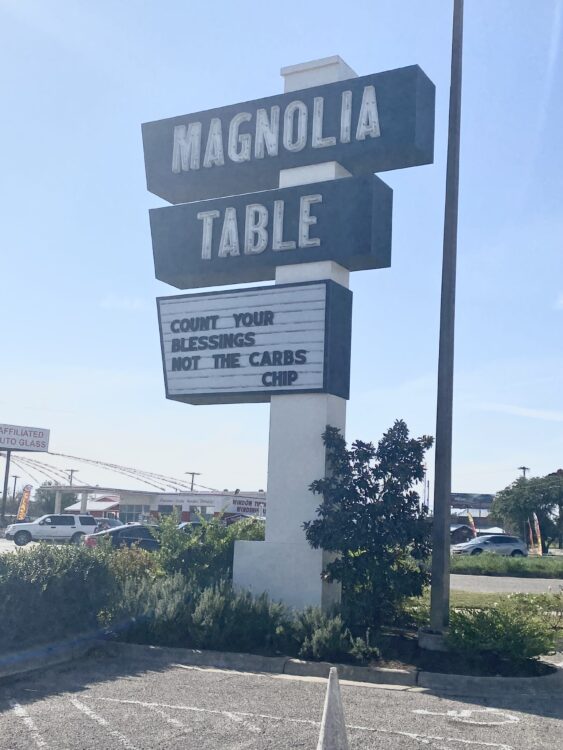 I also assumed Magnolia Table was located right next to Magnolia Silos, and it wasn't.
Magnolia Table took the place of an old, historic restaurant that closed it's doors several years ago. Chip and Joanna Gaines took over the location, built their restaurant and now it's loved by tourists and locals.
The restaurant was only a few minutes away from the Silos.
Again, I don't know why I thought everything was in one big central place. It's so much better that it is all spread out.
Visiting the Silos
After breakfast, we headed over to the Silos. I don't know if it's because we went the week before Thanksgiving or because it was a Thursday, but it was not as crowded as I expected it to be!
Now, when we went back the following day on Friday, it was very crowded.
We parked a few blocks over from the Silos and walked over. There was plenty of free parking and lots of other shops as well.
The Magnolia Silos take up a few blocks right in downtown Waco. It's all nicely fenced in and the grounds themselves are nicely manicured and landscaped.
There is plenty to do at the Silos and something for everyone, even the guys.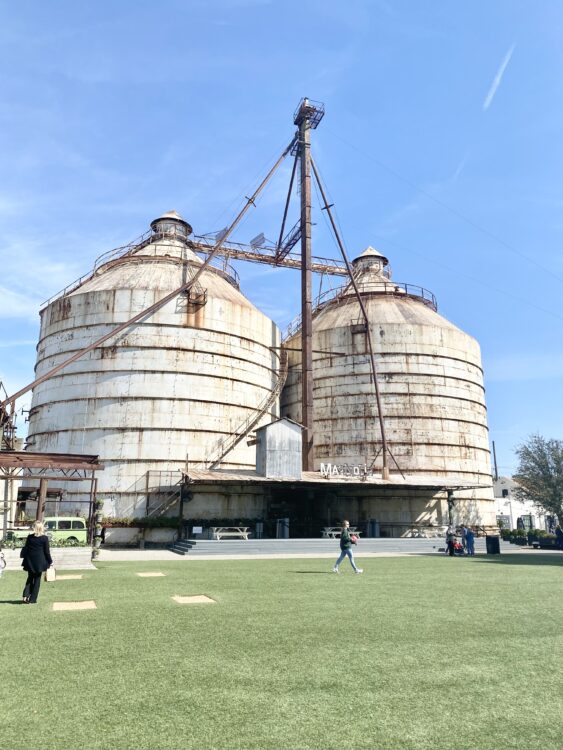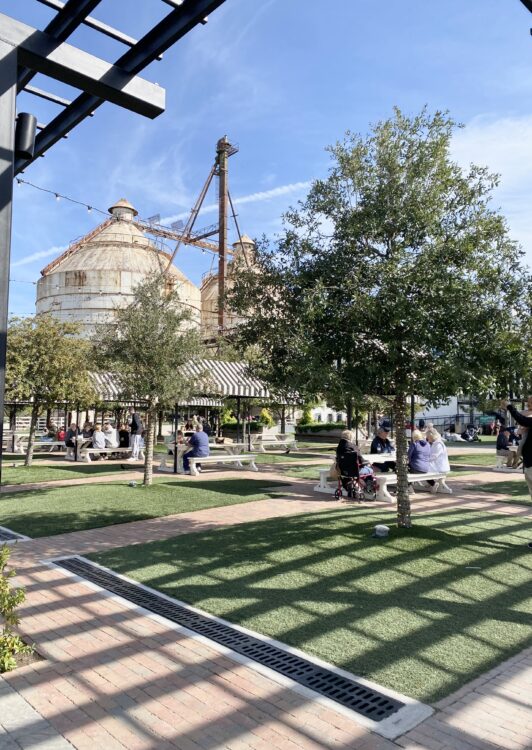 Shopping
The Magnolia Market is full of home decor, kitchenware, clothing and seasonal products. Because of the time of the year, we were able to see all the Christmas displays as well.
If you are obsessed with any of the above, you could spend a lot of time in here. The only downside was we did so much shopping that I wasn't sure how we were going to walk back to the car.
We ended up coming back the following day to buy a few more things that I had my eye on. It was a great place to pick up things for the house as well as holiday gifts.
There's also several shops at the Silos for more shopping. These were all in small, white cottages that lined the green space. We looked at so many nice items like jewelry, books, art supplies and baby clothes.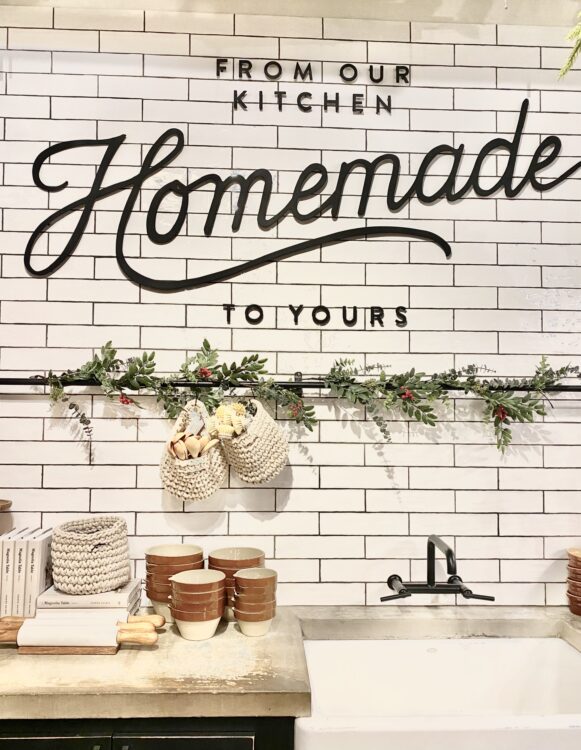 Food Trucks
If you're hungry, there's several food trucks to choose from and they were all popular. Fortunately, there is a ton of seating available with shaded picnic tables.
Magnolia Press
Magnolia Press is a large coffee shop with indoor and outdoor seating. I picked up a few bags of coffee to take home. We enjoyed some down time sipping our coffees and relaxing in between shops.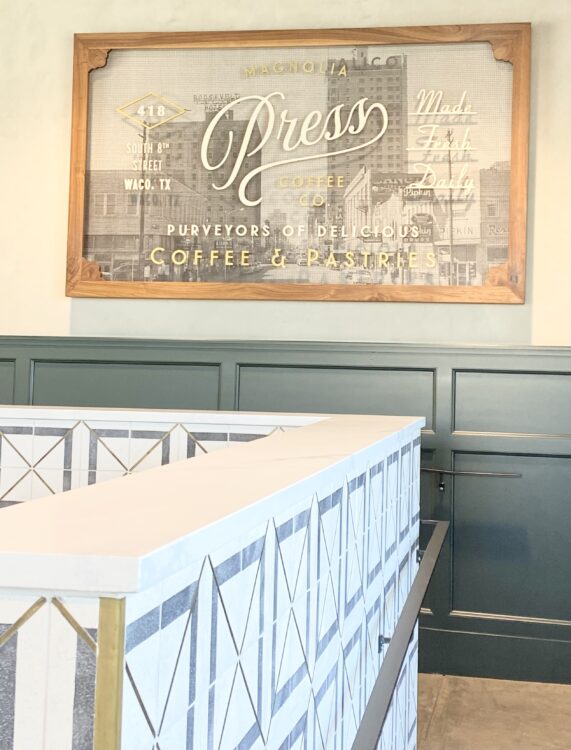 Silos Baking Company
The desserts here are amazing. We were already spoiled by having these cupcakes waiting for us when we checked into the Carriage House, but we couldn't resist checking out all the cupcake flavors and grabbing a couple more!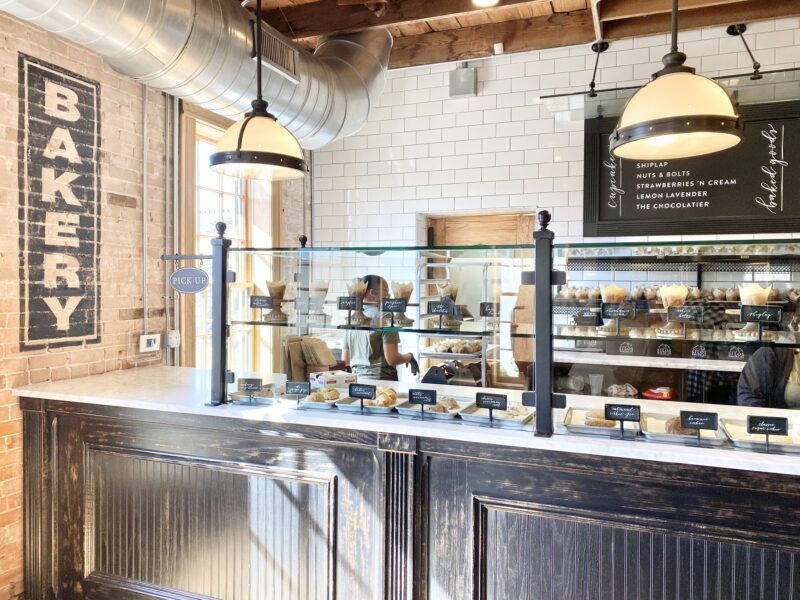 Additional Property Details
The property also has a beautiful old church right in the center of the property that Chip and Joanna Gaines restored. With all the busyness on the property, you can sit inside the church for a quiet moment.
The garden area is truly inspiring and located directly next to the silos themselves. I took lots of pictures for inspiration when I have my future dream garden.
There's even a little ballpark to play wiffle ball.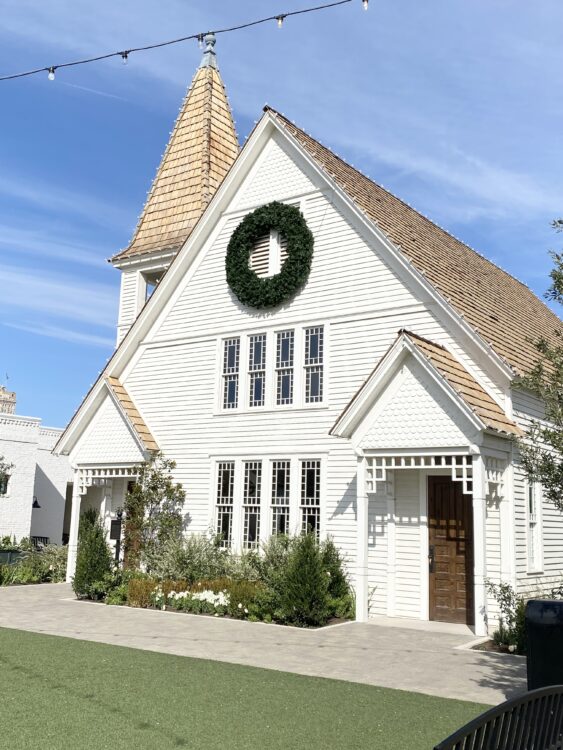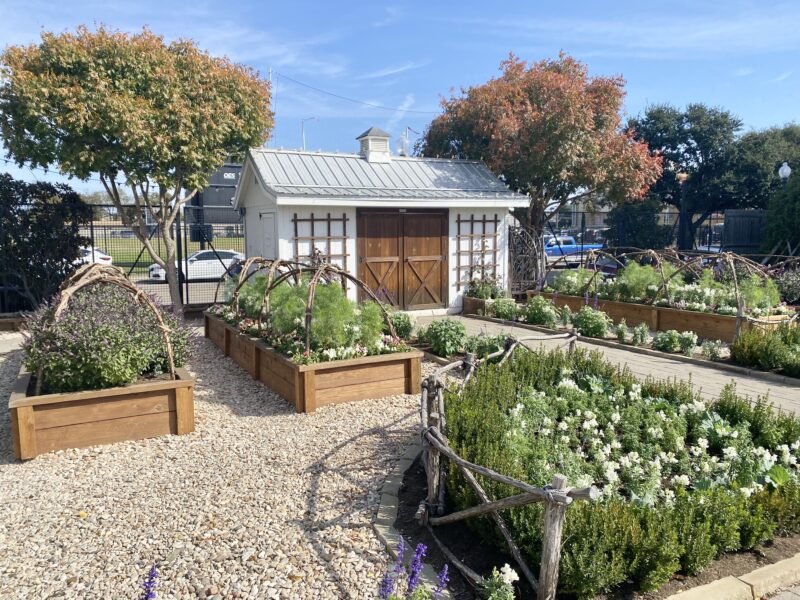 I also saw several different families their with photographers, so this must be a popular place to have engagement and Christmas photos taken!
Finally, all of the employees we interacted with were so kind and nice. Again, thanks to staying at the Carriage House, we had a special coupon card to use when shopping. The employees definitely ooh's and ahh'd over the card and made us feel even more special!
Final Thoughts
If you have watched Fixer Upper or follow Chip and Joanna Gaines, a trip to Magnolia is definitely worth while. I am so glad we were able to see the holiday decor, and would love to see what else they do for the other seasons. I have a feeling we will visit again in the future!