My friend Angela has been writing fantasy books for several years, and I'm so excited to interview her today. If you have thought about writing a book, you will love learning about Angela's business.
Angela has been writing fantasy books since I met her several years ago and her journey has been incredible.
Hi Angela! Can you share a little about yourself and your business?
I'm Angela J. Ford, Fantasy Author. I've written and published 29 books in the fantasy genre, covering a range of epic fantasy and fantasy romance.
My debut novel, The Five Warriors, was self-published in 2015, and from there I kept growing and learned about marketing, advertising, production and finally, creating my own book boxes.
Now when readers visit my shop, they can order signed books with art prints and bookmarks, or get a full reading experience with a book box.
Book Boxes include the signed book, an art print, bookmark, wood wick candle, ceramic mug as well as a bonus item.
My mission is to entertain readers by writing fantasy books and whisk them away to a magical world where anything is possible.
When did you first become passionate about writing fantasy books?
I drafted my first novel when I was 12, but before that I journaled daily and wrote silly short stories. Having that habit of writing daily helped when I decided to write a novel.
I drafted it by hand and later typed it up. In fact, the next five books I wrote were all handwritten and later typed up. It was intense!
When did you decide that you wanted to be a published author? Was it a desire that grew over time or did you have a distinct moment when you decided 'I'm doing this!'?
Oh right after I finished my first novel, I decided to query agents. Obviously it wasn't very good at all, but I did receive several polite rejections from agents.
By the time I was 16 I'd decided to forget about becoming a published author and focus on going to college, getting a degree and working in the music industry.
How many books have you published so far?
So far I've written and published 29 books. More to come!
The publishing industry has changed a lot with technology. What role has Amazon had in your success as an author?
Amazon has been fantastic with providing me with an easy platform to publish ebooks and paperbacks.
Amazon's Kindle Unlimited program has been particularly helpful, although I have to keep my ebooks exclusive to Amazon, it allows me to get paid for page reads. I treat it like a separate revenue stream.
I know you also sell your books through your website. How does selling through your website and your own marketing efforts compare to selling on Amazon? Do you prefer one over the other?
I sell physical books (paperback and hardcovers) on my website along with exclusive book swag readers can't get anywhere else. I'm slowly expanding my offerings but I'm much happier with the transition.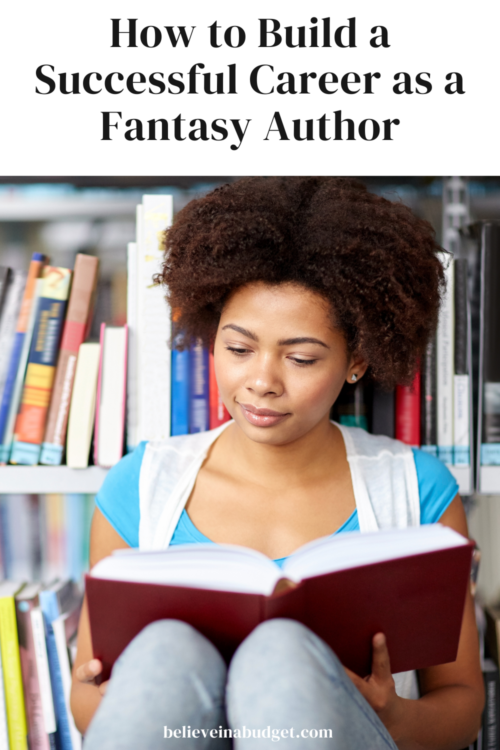 I don't have to worry about the algorithmic changes Amazon makes or whether my Amazon Ads are working.
Instead of pouring time and energy into directing readers to Amazon and being unsure whether they make a purchase, selling direct gives me control over the data.
My preference is direct selling.
I enjoy chatting with readers, creating book quizzes and other interactive ways to engage on my website.
I also can send them free book swag and other offers.
It's easy to tell when my marketing efforts are working.
Direct selling has allowed me to do more organic marketing.
This way I am not relying on advertising.
Between social media, email marketing and sms marketing, I've been able to build a great list of engaged readers.
You offer a special purchase option on your website called Book Box, which consists of an autographed copy of a book, a print, bookmark, coffee mug, and candle. I love this idea! What made you decide to start offering Book Boxes?
I've been wanting to do book boxes for a long time, other authors and subscription services were doing them and I thought it would be a fun way to hook readers.
Unfortunately, I couldn't figure out how to do it myself without it being very expensive. However, when COVID hit, my husband was out of a job and so he started making soy candles.
We bought a heat press to make the ceramic mugs and offered our first book box in March 2021. It took off from there and as readers provide feedback, I'm able to offer more book swag and bonus items in each box.
I see you promote your books on your TikTok account, @angelajfordauthor. I've been really excited lately about the promotional opportunities on TikTok! Can you share how it's been going for you? Is #booktok as powerful as I've heard?
I'm slowly learning TikTok and while some posts have been hit or miss, I had a few that went viral and made a huge difference, especially on Amazon.
It's a fantastic opportunity to get visibility for my books and reach new readers without relying on advertising.
Knowing what you know now, what advice would you have given to yourself at the beginning of your publication journey?
Stay consistent. Keep writing and publishing and marketing, learn as much as possible and don't be afraid to do things no one else is doing.
Where do you see your business in five years?
In 5 years the business will have expanded to allow my husband and I to hire employees, offer book box fulfillment for authors, and take our designs to the next level with a 3D laser printer.
Author Bio
Angela J. Ford is a bestselling author who writes epic fantasy and steamy fantasy romance with vivid worlds, gray characters and endings you just can't guess. She has written and published over 29 books.
She enjoys traveling, hiking, and playing World of Warcraft with her husband when she isn't writing fantasy books. First and foremost, Angela is a reader and can often be found with her nose in a book.
If you happen to be in Nashville, you'll most likely find her enjoying a white chocolate mocha and daydreaming about her next book.