If I had to pick a new business venture, starting a candle business would certainly be on the list! Whether it's picking out a new candle for myself or selecting the perfect candle as a gift, I absolutely love everything about candles.
I am so excited because we have a special interview with Gillie, a female business owner, who started her own candle business.
The second I visited her website, I was hooked on her candles. From her various scents and repurposed use of glass, Gillie's business is beyond dreamy.
Hi Gillie! Can you share a little about yourself and your business, Gillie's Candles?
I make 100% soy wax candles with safe fragrances for your home. I use many recycled vessels and sustainable packaging as being an environmentally friendly business is very important to me.
What made you want to start a candle business?
I couldn't find the specific candles I wanted for my wedding decor, so I figured I would make them myself! We served a specific local beer, and I wanted to make candles out of the beer bottles.
Gillie's Candles is both on Etsy and Godaddy. Which platform came first?
Etsy came first and is helpful for new, small-business owners because they help promote your store and provide ads through the site that you can pay for to get your shop seen.
Plus, when you research keywords and how to set up your listings properly, you will always get traffic to your site.
Do you prefer one over the other? Why?
It's way harder to get exposure to your own website because you have to really focus on the social media and advertising aspect to draw attention to your website.
I see you have what would be considered 'traditional' candles and then super-fun candles such as cereal candles and recycled candles in jars like real beer bottles.
Do your customers gravitate toward the traditional or the unique styles?
It depends on the customer, but my cereal candles are my number one seller.
They are nostalgic and remind people of their childhood because it smells pretty identical to the cereal!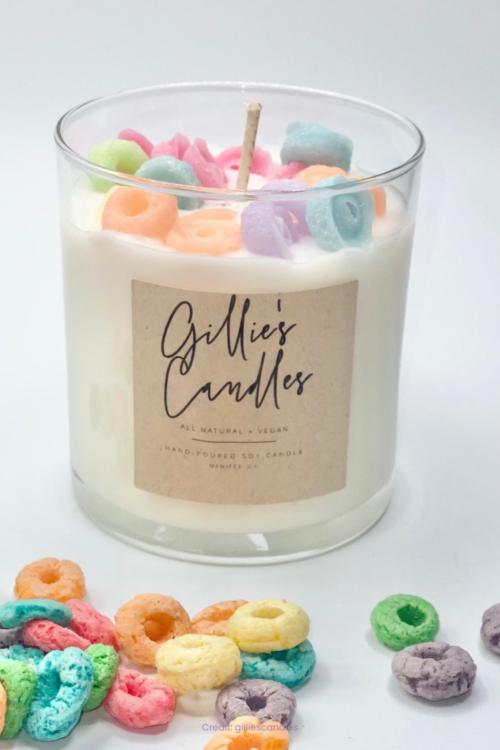 I make a lot of custom candles, too.
I love someone approaches me with an idea, and then I bring it to life.
That is always very exciting to see how much they love it!
Of all the candles you sell, which one is currently your favorite?
I LOVE fall candles, and I can't wait to get out my new line of those.
I'm from the midwest, and they remind me of home and my favorite season.
Knowing what you know now, what advice would you have given to yourself at the beginning of your business journey?
To just bite the bullet and do it, but know that it takes time, energy, and a lot of research.
Many people make an Etsy store but get no traffic because there's quite a bit behind having a good shop with a lot of traffic.
Pictures, listing descriptions, titles, and updating/adding new listings are all a part of that.
Where do you see Gillie's Candles in five years?
I'm a full-time teacher and hope to always keep this as a steady side business. My favorite part is making event favors for a customer's special day, and I hope to be designing and creating candles for more weddings, bridal showers, retirement parties, and baby showers.
Author Bio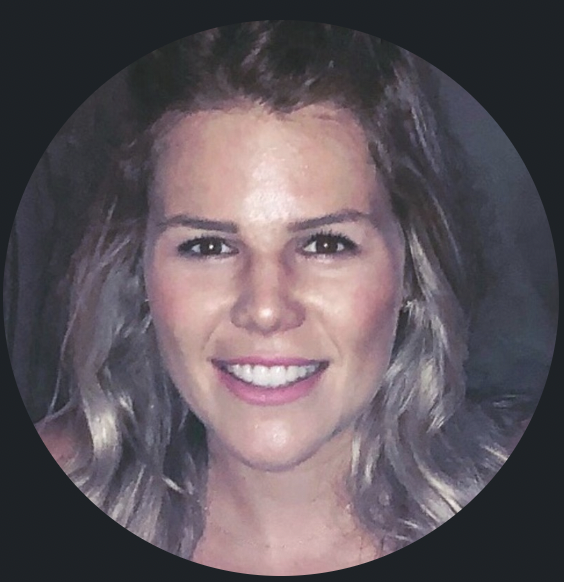 I started this business in 2021. We had a local craft beer only served in Wisconsin, and I thought making candles out of the beer bottles would be cute. My husband helps me cut and sand the bottles!
As a candle lover, I would tend to buy candles that fit well with my decor, and I would never want to burn them because I didn't want to use them up. Then I realized that candles are meant to be burned and enjoyed!
Customers in the area will burn their candles and trade them in for a discount on a new one! That way, they can keep their statement candle that matches the decor and refill it with a new scent. I love the idea of recycling materials to create new candles.
Gillie's Candles will elevate your space with safe, fragrant scents and all-natural wax. Each candle is hand-poured in Menifee, California. Many candle vessels are made from recycled materials, including wine and beer bottles.