In business, transitioning from idea to profit is a journey. As many of you know, within a year of blogging I was able to quit my day job and freelance full time! While it's been super exciting, it's also been a learning process.
One of the most exciting parts of freelancing was being able to work from home and start saving more money! No more long commutes, spending money on work clothes (hello, yoga pants!) or going out to lunch with coworkers.
There are so many steps a freelancer can take to save money when working from home. While many people assume working from home is cheaper, you still have to be careful how you spend your money.
Without realizing it, my electric bill increased the first month I started working from home. During the workweek, I would turn the thermostat up before leaving for work. Once I started working from home, I realized I was running the A/C the entire day, which caused my electric bill to increase!
Related reading:
After I realized this increase in expenses, I became very aware of all my daily and monthly expenses. While I assumed I was saving money working from home, I went through all of my bills to make sure I was getting the best pricing available.
I also realized as a freelancer I would need to be a little more thrifty with my spending, especially the first few months on my own.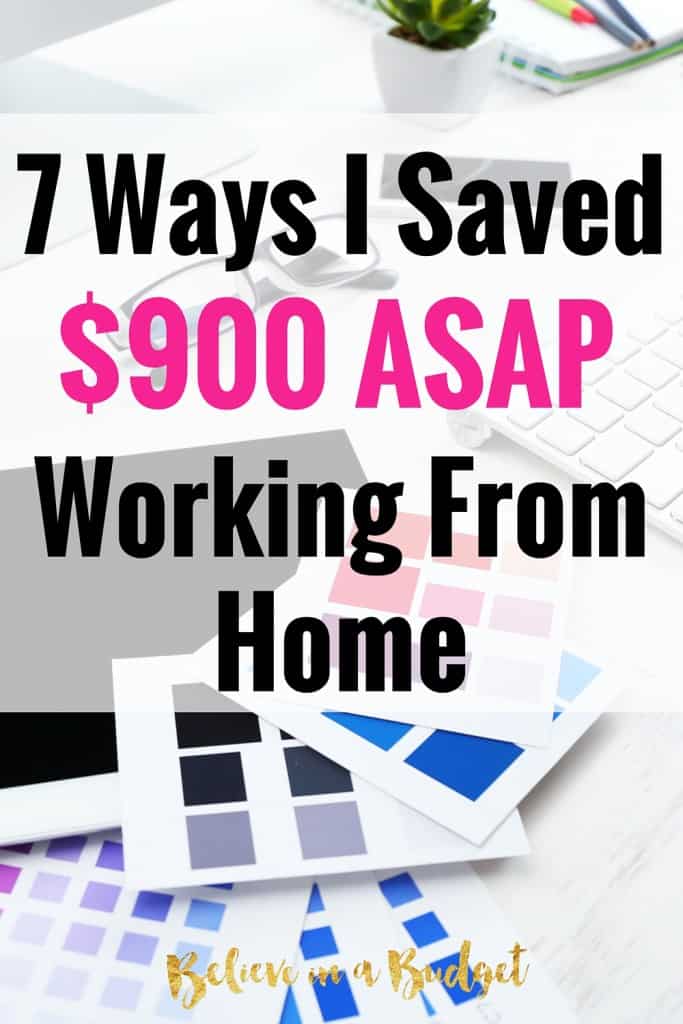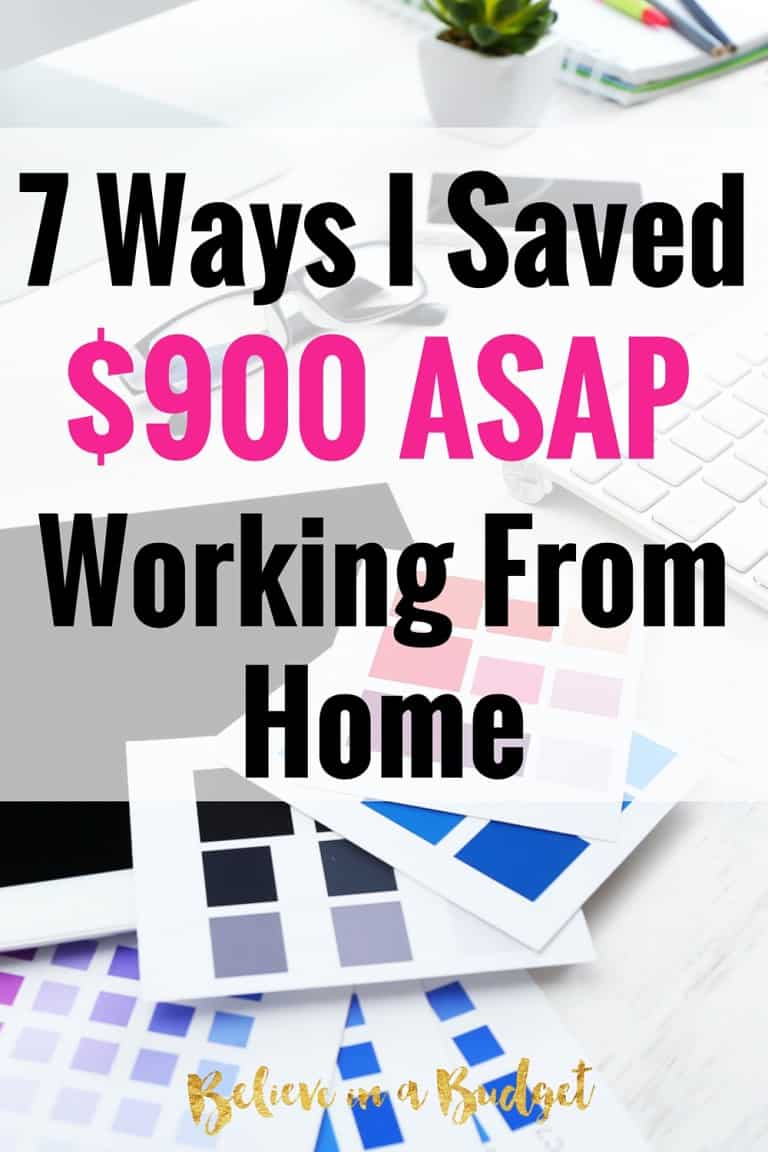 Internet
Once I started freelancing from home, the first thing I checked was my internet bill and usage. Internet services can be very competitive in price and can be negotiated.
Unfortunately, if you have ever had your internet go down you know that your business went down with it. Quality and reliability are as important as price, so shop around for the best price.
Because I lived in a competitive area, I was able to re-negotiate my internet plan with my current provider for faster speeds and higher bandwidth for the same price. The higher plan would have cost me an extra $20 a month, so this was a great deal!
Free 7 Day No Spend Challenge
Join thousands that have saved hundreds with the no spend challenge. Sign up to take the No Spend Challenge for free!
Cell phone
Have you given a thought to your coverage plan since you signed up? Are you paying for things you don't use? There is a huge range of services and prices in the cell phone market.
If you work from home, you might not need all the bells and whistles your cell phone offers. Extra data plans and internet packages might not be necessary if you are using the internet at home.
I was able to save $10 a month on my plan by getting a lower package. While these savings seem small, this would save me $120 over the course of a year!
If you ever decide that you want additional funds to put into your blog/business this is a great place to look. Consider downgrading your plan to save money.
Double-check those apps
Monitor monthly subscriptions and take a look at your bank records.
How many apps, services, and game sites are you actually paying for? Do you really need that game on your cell phone now that you are home all the time? Did you sign up for a free trial and then forget to cancel?
When I first started freelancing, I paid for a couple of apps on my phone. I thought they would save me time, allow me to become more organized and help me be efficient for my business. After a month of not using them, I realized I didn't really need them and canceled them. I saved nearly $20 a month by doing this. Over the course of a year, I would have spent $240 on apps I wasn't using. That's crazy!
Keep what you actually use and trash the rest!
Review your car insurance
Car insurance can be so expensive. Once you start working from home and no longer commute, or you don't do much driving in general, you might want to consider switching your auto insurance.
When I lived in Seattle, I switched my car insurance to Metromile. I paid per mile each month instead of a flat rate. Since I lived in a big city and barely ever drove, this was a great solution. I saved over 50% by switching to Metromile and this was one of the easiest ways for me to save money and reduce my spending.
Switching car insurance plans to a pay-per-mile plan could be a great solution for a new freelancer who is looking to save money.
Join a Mastermind group on Facebook
No, you don't have to be a genius to join! These groups are small communities of fellow bloggers, side hustlers, virtual assistants, and more. There is a Mastermind group for almost everything.
The best part about these groups is that they are free. Join a group and learn from others instead of paying for a service.
My Mastermind group has been immensely helpful. I've learned what plugins and apps to use, what social media scheduling services are free, and more. I've also developed a great online community of friends and peers, which I no longer have working at home.
Trade Services
Trading services can be a win/win for all involved. Maybe someone in your Facebook group needs helps with ads and you need a blog post? Helping each other out allows you both to take a step forward in your business, save money, and possibly give you a great testimonial too!
Learn new skills
There are some really good tutorials and classes for free, including the public library. While everyone knows you can check out books, most libraries also offer free classes to its members.
Most libraries offer courses in person as well as online. I recently took Photoshop I, II and III via an online, remote course through my library. I was able to follow along from the comfort of my home!
These classes could have cost a small fortune if I had paid for them. Don't forget to explore what your local library has to offer before paying for a class.
Bottom line
Be a frugal freelancer! Saving where you can now so that you will be able to invest more in your business is very savvy. I managed to save over $900 almost immediately by taking action with the above list.
I also learned how to barter my skills with my fellow peers and find free resources to further educate myself. Don't just settle for paying when you have options!
✕
The Side Hustle Challenge
Join a tribe of people that learned how to earn hundreds (and even thousands) of dollars in side hustles!
Are you thinking about a side hustle or online business? What is holding you back?
Today's post is in partnership with Metromile, a pay-per-mile insurance that saves low-mileage drivers a ton of money.