Before I get to today's post, you can also find me over at Cook With A Shoe. I'm writing about one of my favorite side hustles – how to earn extra income from Ebay. I have a nifty tutorial that walks you through exactly how to photograph your item, get it listed and how to ship it. The best part of this side hustle is you don't even have to leave your home!
I've been in Nashville for a little over a month, but I'm packing my bags, grabbing the dogs and heading out for the next five weeks. Yes, you read that correctly – five weeks! I'm heading to my parent's farm this week for Thanksgiving and decided to stay until the holidays are over. Why not?
One of the biggest reasons I moved back to this side of the country and freelance was to be closer to family. Even though it's a long drive to my parent's home, it's so much easier to hop in the car and drive than to fly. It will great to spend time with my parents and there is so much room for my dogs to run around.
Lately I've been getting out of my home once or twice a week to work at one of the many local coffee shops around me. Even though my parents will have everything I need incase I forget something, I still like to have my personal items with me. This helps me stay in the work zone and be productive.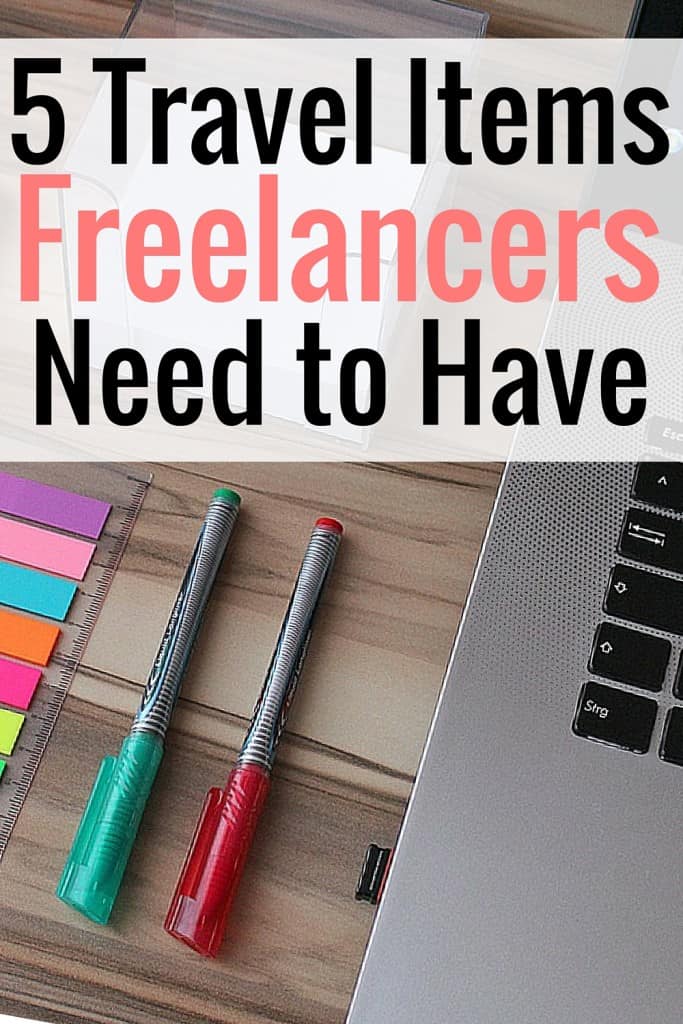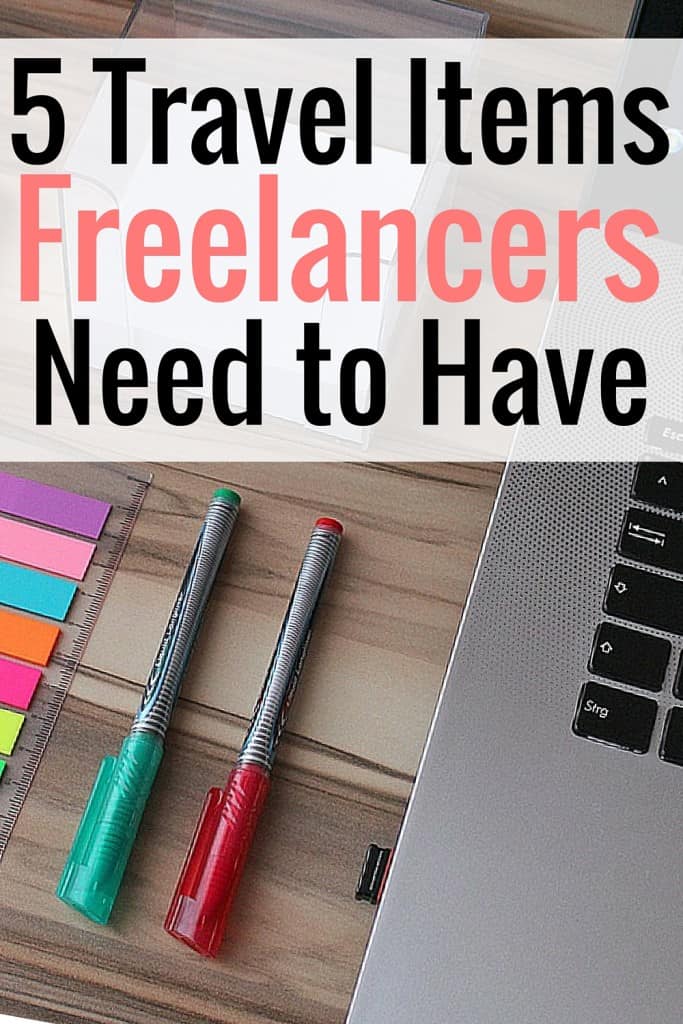 Here are my freelance travel essentials
Laptop and accessories
I never leave home without my laptop, cord and mouse. While obvious to most people, I can't tell you how many times I forget the cord, so I'm typing this for my benefit.
I have yet to get the trackpad fixed on my MacBook (it's been going bananas) so I almost purchased a brand new laptop I made the sensible decision to purchase and use a mouse for now. It does the job, so it works for me!
Related reading:
My 2015 and 2016 planners
For everyone who loves planners, can we take a minute and discuss how exciting fresh, brand new planners are? I actually ordered mine back in September and I haven't touched it. It's so shiny and new, I am scared I will spill something on it or ruin it.
It's almost time to start writing in my 2016 planner. I love having a fresh year to look at and daydream and plot what my year will look like. 2016 will be like no other year as I'm venturing down this crazy journey as a freelancer.
For 2016, I'll actually be using two planners. I am that person who keeps a planner in my purse everywhere I go, so investing in a good planner is a must for me.
First I'm using a smaller weekly planner (in this lovely pineapple print) where I document publishing dates for blog posts, newsletters, and invoicing (you can see how I visually plan my paydays in this blog post). I'm also using this planner for scheduling specific newsletters, advertising, and more for my upcoming product guide!
Free 7 Day Blogging Course via Email
Join thousands that have learned how to start and grow a profitable blog. Sign up for free tips below and get started right now!
I also keep a schedule for my Pinterest management services for different clients in the weekly planner. It can get confusing trying to remember which client's account I need to check on, so writing everything in my planner keeps me on track and organized.
I'll also be keeping a daily planner (in this Happy Stripe print) where I write out my daily tasks as well as non-work plans, such as doctor's meetings, meal planning and vacation planning. This planner has much more space for writing detailed tasks, so it's equally as helpful when I'm planning out my day ahead of time.
Notebooks, pens, and markers
I'm completely obsessed with May Designs notebooks. To keep pricing in check with my budget, I opt out of the customization features (even though I'm all about the monogramming) and keep each notebook simple. If you get on the email list, you'll even get discounts that are only available to subscribers. I'm probably on my fifth notebook and just can't handle how fun all the patterns are to look at.
Headphones
I never know what my work environment will be like when I work in public spaces. Sometimes it's quiet and everyone around me seems to be in the zone. Other times I'm totally distracted by what's going on around me and find myself not getting anything done.
Even though I won't be needing my headphones too much at my parent's home, I know I'll still be heading into their local coffee shops when I need a change of scenery. Headphones are a must, especially in unpredictable situations.
Tote bag
I found an amazing Vera Bradley tote bag at the outlets earlier this year and snatched it up. Originally it cost over $100, but I snagged it for $30. It has plenty of pockets and compartments, so I can put everything in its own place. It was the steal of a lifetime and I have definitely gotten my money's worth out of it! It's the perfect size for all of my freelance gear and stores my laptop, planners, notebooks, and pens without looking bulky.
Having a dedicated tote bag really makes all the difference for traveling. I like having everything in one spot and it's easy to keep organized. The size is great and I've brought it with me when traveling, taking the bus, or heading to the coffee shop.
What are your freelance travel essentials?