One of my favorite places to shop is on Etsy, so it comes as no surprise that I love to see how creative people and entrepreneurs side hustle with an Etsy shop. It's the best of two worlds by combining the love of crafting with earning income.
One topic that comes up over and over again on Believe In A Budget is the fear of failure! Many of my readers are scared to start a blog. Blogging isn't the only fear some of you might have either. Based on many emails I receive, there is always that one thing that is holding you back from achieving success.
Today I have a guest post from my friend Lauren Keplinger. I am so excited she is here to share her experience with overcoming fear of failing, especially when it comes to starting an Etsy shop. After reading this post, I hope everyone feels more confident and ready to shine!
Since I started my Etsy shop way back in 2012, I get asked one common question all the time.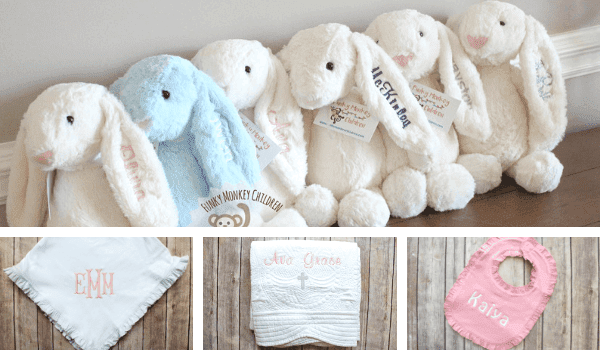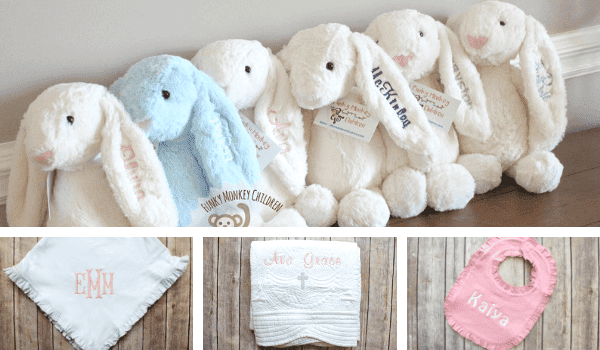 Usually, it's while I'm waiting in the line to pick my kids up from school. Or maybe I'm hanging out chatting with people at church (ie. places where I can't really start in on an hour-long teaching talk).
But it always is along these same lines:
I make XYZ craft, and everyone keeps telling me I should open up an Etsy shop to sell my items. Have any advice on how to get started?
Well, do I ever. But it isn't something that I can just dive into while my crazy-monkey children are running wild and while the person is only half-heartedly listening.
So when I break it down and really think about the ways that someone who is *brand new* to Etsy can get started, here's the advice I would offer.
5 Ways to Launch Your Side Hustle with an Etsy Shop
Jump In
No one really wants to hear this one, because it requires them to take a major leap of faith and get started when they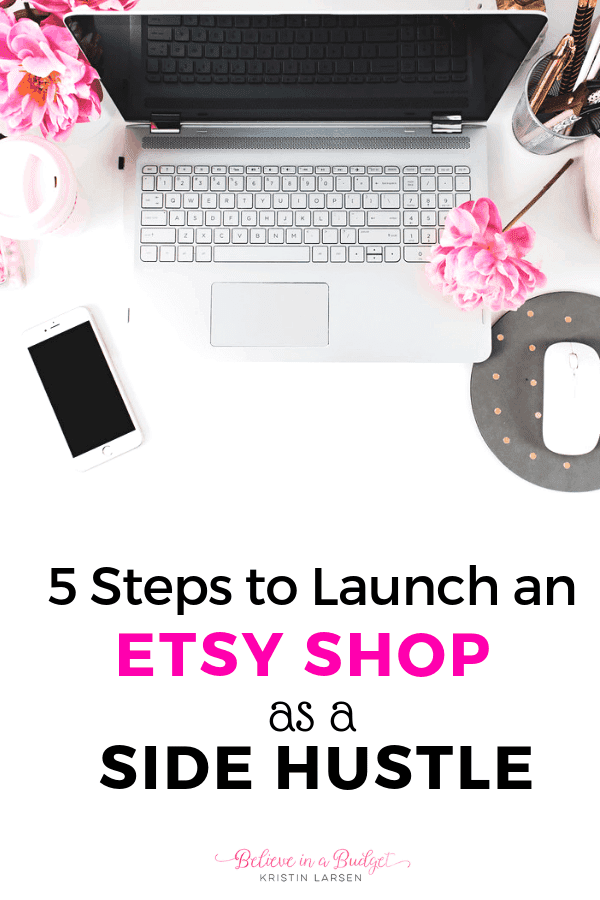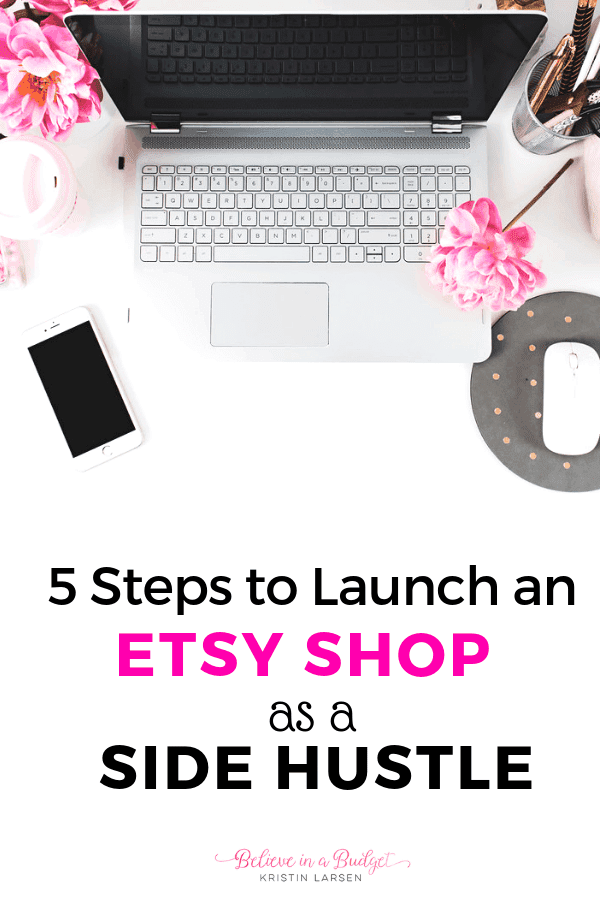 aren't 100% positive that they'll be successful…and that is scary!
The fear of failure is the top fear that I hear from students that holds them back from really being all in on building their shop.
Here's the kicker though — you can't get past that fear until you take action.
If you sit and analyze and learn and research without any action, you'll stay in the exact same position of being too scared to move.
Once you get moving, all of a sudden those fears become manageable and a little less scary. And you learn so much by "on the job training". Soon, you'll be rolling along crushing them…and that feels good.
If you need help moving past that fear, check out the blog post "Stop Learning and Start Doing" (where you can also see the awful product pictures that I start my shop with to make yourself feel much better about jumping in!)
Define your "secret sauce"
When sellers first get started on Etsy and are trying to build out their shop and get items listed, they often times struggle to figure out exactly what sets them apart. What makes them different from the other thousands of shops selling similar items?
I am a firm believer that there is no such thing as market saturation on Etsy. There is still plenty of room to be successful. However, you do have to find your "secret sauce" of your shop. What makes you stand out? What do you offer that other people don't? How does your brand appeal to your target audience, and what makes them take the leap to purchase your item?
Thinking through these aspects of building your shop will help you to focus on who you are trying to sell to. And, it will show you how you are trying to bring them into your shop and convert them from window shoppers to paying customers.
Related:
[convertkit form=5279422]
Don't worry about your competition
Building on the last point, I want you to put the competition out of your head. There's nothing wrong with having competition in the marketplace.
In fact, I would argue that it is a good thing. It shows that people are searching for those items. They want them, and there is already a market for what you are selling.
You don't have to educate people as to why your product is valuable. You just have to educate them as to why they should choose YOU over the other shops — which is a much easier task.
The idea that Etsy is oversaturated is something that I hear often online. It's mostly from sellers who are struggling to make sales. "Etsy is oversaturated" or "XYZ category is just so oversaturated."
But I don't agree.
People who think that the market is too oversaturated and that is why they are not making any sales are struggling to define their brand and figure out their place in the market…and they are making excuses as to why their products aren't standing out by blaming it on the oversaturation of the marketplace.
The Market Isn't Oversaturated
Is that harsh? Maybe. But if a seller sits there and bemoans the fact that there are millions of people online selling millions of products and that's why they are never going to be successful, it doesn't do anything to move the needle forward in their business and make them successful.
And I'm not all about that. I'm all about moving toward that success, not being ok staying stagnant and complaining about the lack of sales.
There's plenty of room to be successful on the internet and on Etsy — think about 5 or 10 years down the road. Do you think the internet and online shopping is going anywhere? Heck no! If anything, we're only going to see more and more people shopping online.
Does that make it more difficult to stand out on Etsy than maybe it was back in 2008? Sure it does. But it also means that there are so many more buyers for Etsy than there were then. And that will only continue to be true in the years to come.
Figure out your business basics
If you really want to dive into the opportunity that Etsy provides and run a business from home, you must understand the basics of the business side of things.
So often I see creative people really love the creative side of selling on Etsy. We like the artistic expression and bringing a creative vision to life. And that is a super important part of having a shop.
But it isn't the only part that you have to be good at.
If you are going to side hustle with an Etsy shop, running the business side of your shop is just as important, if not more so, than the creative part. Without a solid understanding of the business side – profits, revenue, and costs, you may end up with just a very time-consuming hobby that isn't actually bringing in any money.
There are often so many aspects of running the business, like fees and equipment and start-up costs and shipping supplies and your time in creating the products that people undervalue, so they end up working a lot without making any measurable profit to bring home as an income.
Making sure you understand the business metrics of the business will go along way in making sure your shop is profitable and successful.
Find a mentor
This is something that I wish I had done much earlier in my business because it can totally be a game-changer. It doesn't have to mean having a one on one coach that is going to charge you thousands of dollars, or finding an in-person mastermind where you have to fly across the country to meet people in person.
Finding a mentor or signing up for a masterclass just means finding someone who has walked the path that you want to walk, has gotten the results you want to get, and is further along in your business than you are and willing to show you a more streamlined way to get from point A to point B.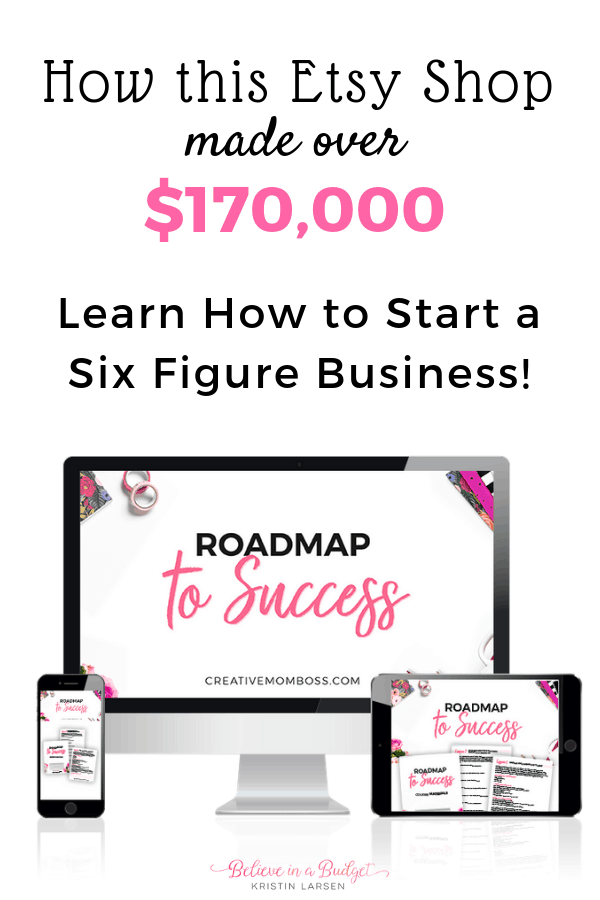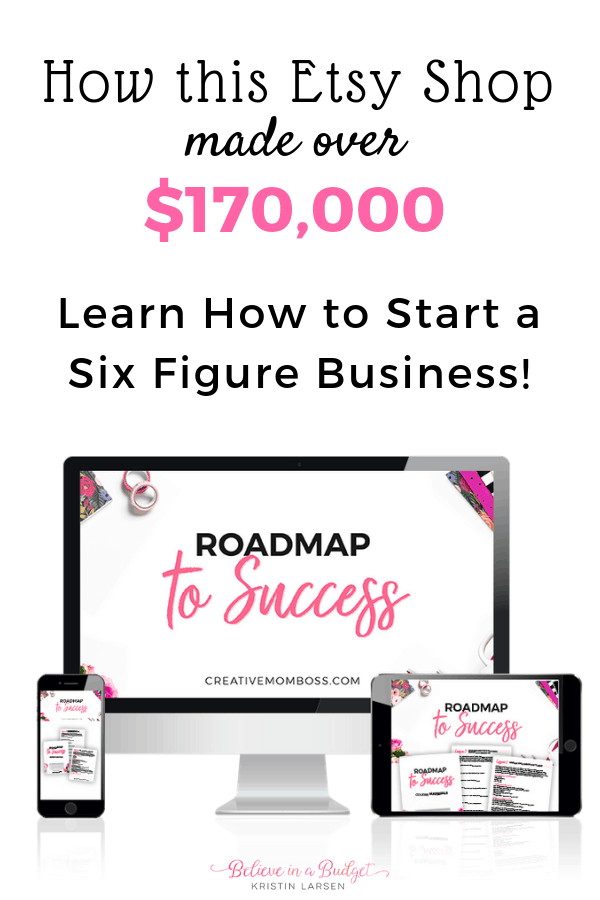 When I first got started on my shop back in 2012, I was a stay at home mom and didn't have any other side hustle or anything that was bringing in an income.
Because of that, I didn't really see the value of my time. I figured that my time wasn't really making me any money, so it didn't have a price point on it.
But what I've learned over the years is that your time is *always* valuable and totally un-renewable. So, having someone who is willing to show you a faster way to get the results that you are wanting is invaluable.
I don't have any desire to sit at my computer and search Google for articles to read about something I want to learn and then try to piece all that information together.
If I can find a faster way to get to where I want to be, by all means, I want to speed it along.
Finding a mentor with your Etsy shop can help you to grow your shop faster. And, it can do it without the frustration and overwhelm that you feel going at it along.
It can also help you to get over the mindset hurdles of being afraid of failing. When you see other people in the space succeeding and you have a community that links arms together, that fear of failure gives way to a sense of community and support.
How to Side Hustle with an Etsy Shop
If you need help with your Etsy shop, and you would like the guidance and support of someone who has been down that road and seen the success on the other side, I'd love to invite you to check out my program, Etsy Roadmap to Success.
This 6-week program walks you through the details of getting your shop set up and optimized, figuring out who you are selling to, understanding how to stand out and brand your products, driving traffic to your shop for sales, and so much more.
I'd love to have you join the program and finally move that needle forward in chasing after your Etsy dream.
Related reading:
[convertkit form=5202420]
DO you love to create? Have you thought about starting a side hustle with an Esty shop?
---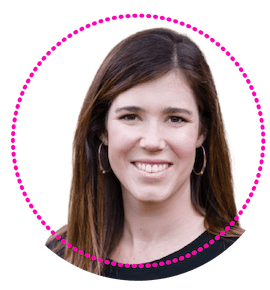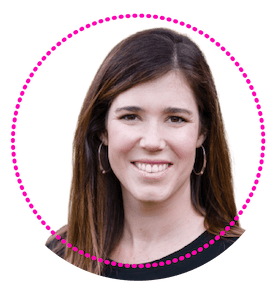 Lauren Keplinger is an Etsy seller and coach for like minded Etsy entrepreneurs. She started her shop, Funky Monkey Children, in 2012, and built it to a six figure business with over $170,000 in annual revenue.
Lauren blogs and podcasts about selling on Etsy over at Creative Mom Boss and her digital program, Etsy Roadmap to Success teaches Etsy shop owners to take their shop from that inconsistent side hustle to a consistent income they can depend on.
---
[convertkit form=5278140]