While I tend to document my trips on Instagram stories, I realized I haven't done a workcation review after each trip. I recently went to Minneapolis for a workcation. The main objective was to work, but I was also looking forward to visiting a new city!
In the past I have shared a day in the life of a part time blogger and a blog post about a day in the life as a full time blogger. I go on several workcations per year, so it makes sense to start sharing this part of my business!
Planning the Workcation
There were a few expenses I needed to plan for prior to my trip. This included airfare, lodging, transportation, food and fun money.
Even though this trip was a business expense, I'm still mindful of my budget. I want to make sure I feel like I am getting the best deal possible, whether it's for myself or my business!
In order to save money on a hotel, I did a couple different things to make sure I was getting the best bang for my buck.
First, I used Rakuten (formerly called Ebates) to search for hotels and earn cash back. If you aren't familiar with Rakuten, it's my favorite place to earn cash back from all of my online purchases, and I have been using them for years. If you want to learn more, you can check them out here and get $10.
After finding Marriott on the list, I clicked on the link so I could earn cash back from my purchase.
Once on Marriott's website, I logged into my Rewards account. If you don't have an account, I suggest creating one so you can earn points that go towards a free stay. It's also free!
I entered in my dates of travel and prefer to look at hotels with the map view. I wanted to be close to a few local landmarks, and it's easier for me to see everything visually.
While it sometimes makes more sense to stay in a hotel, I also love using AirBnB when traveling. Here's a $40 coupon when you book your first stay.
Related:
Travel and packing
Usually I prefer to fly out first thing in the morning. This time around, I selected an evening flight as I had a busy work day and needed to get some personal things done at home.
The flight was quick – only two hours! Because it was dark and end of the day, I used my time to relax. I put on a couple of podcasts and the time flew by quick.
I don't know about you, but totally stress about the germs on the plane. I keep the overhead fan off and wipe down the entire seat, the window and the back of the seat in front of me before sitting down. Yes, I keep a pack of these wipes with me at all times, ha!
I try not to check a bag and always bring a small suitcase and a backpack with me on the plane. I purchased this suitcase as part of a set a few years ago, and they have all held up so well after a lot of use!
My backpack doubles as a hiking backpack and travel. I love it because it's padded on the inside so I can put my laptop and my Canon camera in there, and not worry about either of them breaking.
I also love downloading Podcasts or audio books ahead of time with Audible. Try Audible for free here!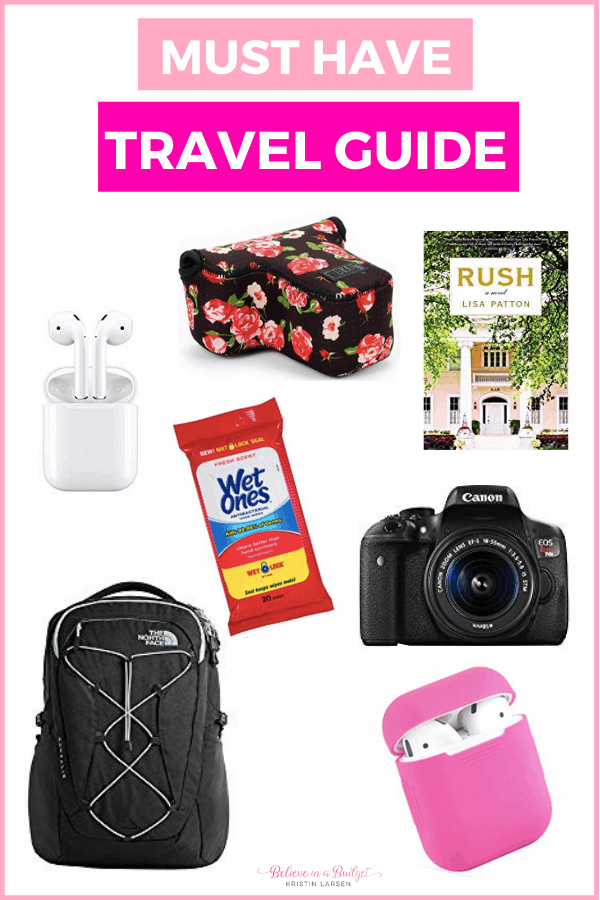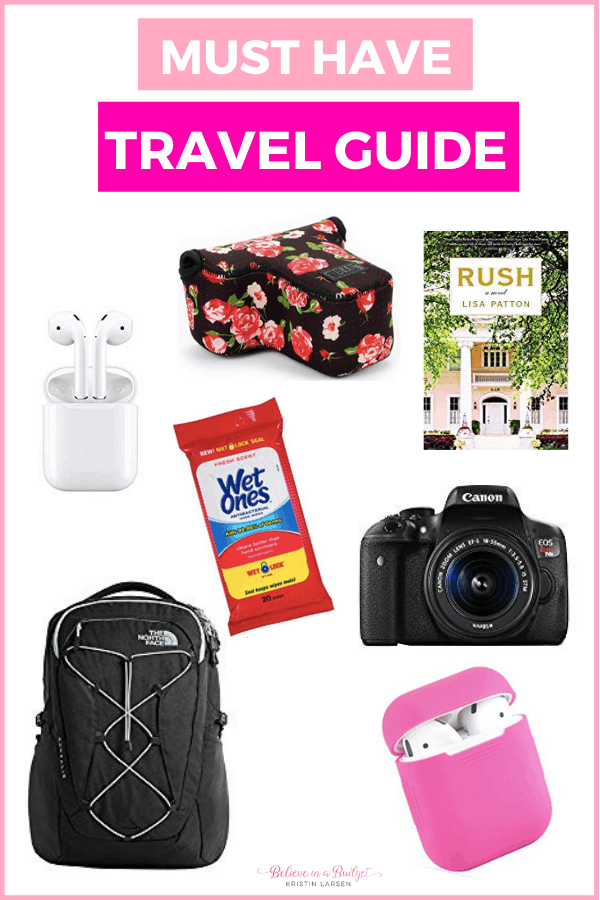 North Face backpack (comes in multiple colors) | Wet Wipes | Camera | Camera Case | Apple Air Pods | AirPods Case | Rush by Lisa Patton
Once I landed in Minneapolis, Gina Horkey from Horkey Handbook picked up and we were off!
If you don't know Gina by now, we are real life best friends and co-creators of Pinterest VA. You might also know her from her best selling course 30 Days or Less to Virtual Assistant Success.
Lodging
When traveling, I always focus on safety, cleanliness and location. Internet access is also a must! With this being a workcation, I also wanted a public space that would be perfect for working outside of my room.
I decided to stay at the Moxy hotel in downtown Minneapolis. It's an affordable boutique hotel by Marriott Bonvoy and I just learned there is one here in Nashville, so it seems like they are popping up all over.
Moxy was perfect for what I needed!
After walking in the front door, the check-in was at the bar – no traditional check-in counters. I received a token for a free drink and my keys and was all set.
The room was small, but modern, clean and tidy. There was a bed, two nightstands, chair, small table and a large tv on the wall.
There was a spot to hang my clothes and store my suitcase. For some people, this room might be too scarce. There isn't a work desk, so it might not be an ideal space for someone on business who wants to work in their room.
For myself, I only needed a place to sleep and shower, so I didn't spend too much time in my room. While I was in the room at night, it was clean and more than enough for what I needed. I have zero complaints and would stay in another Moxy hotel again for a workcation!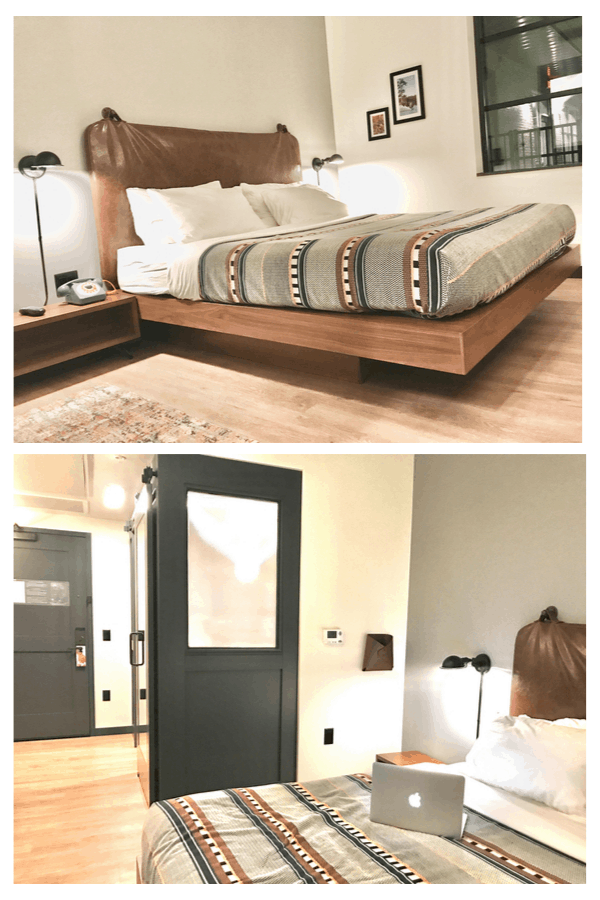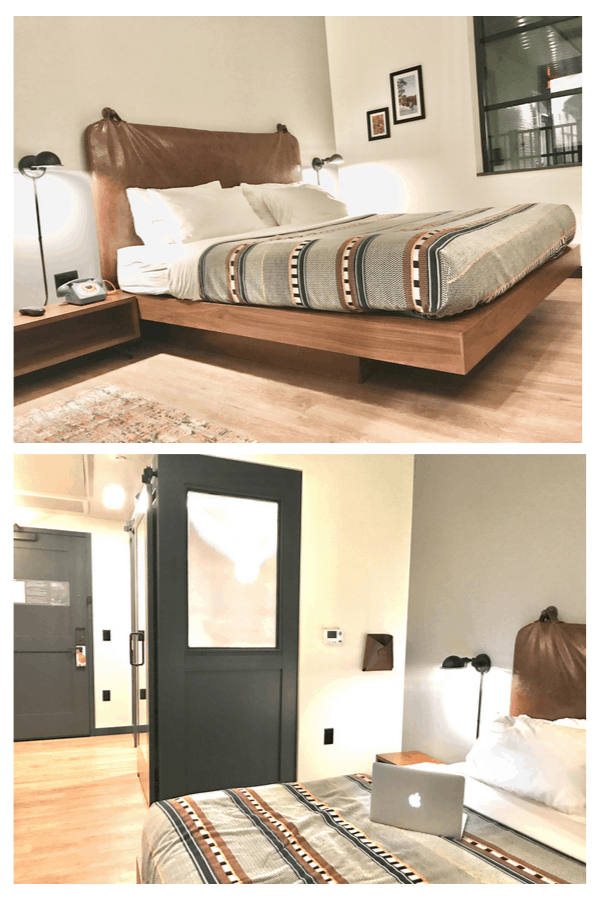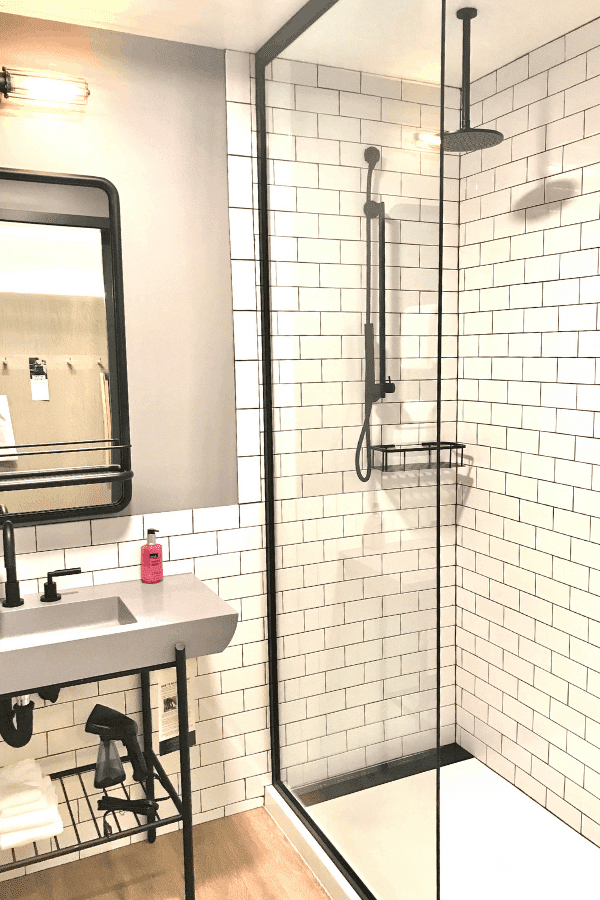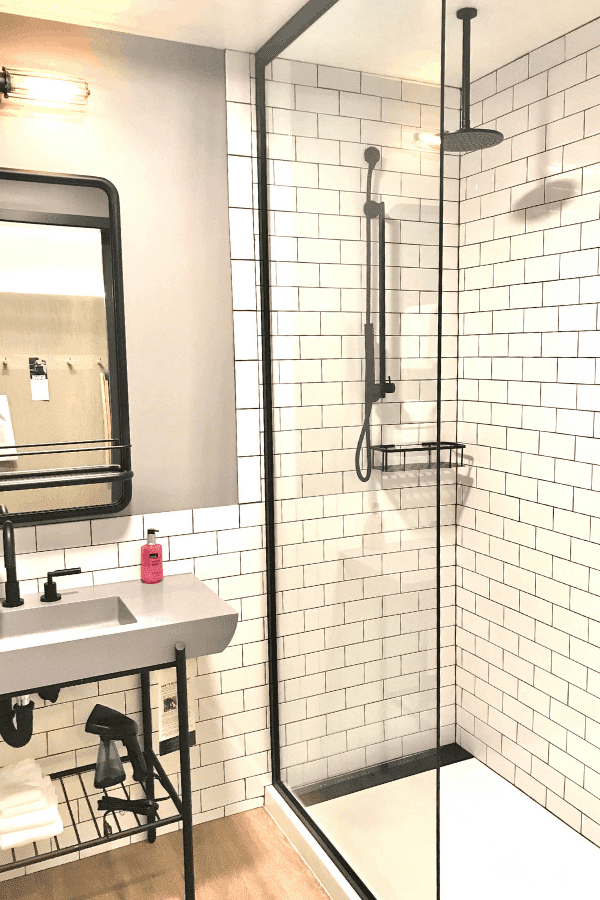 Exploring the town
My hotel was across the street from a Trader Joes and within walking distance to many things! I was able to walk to a blow out bar, different coffee shops and a local bookstore.
I learned three things about Minneapolis while I was there!
Charles Schulz, the creator of Charlie Brown and the Peanuts, lived here.
The stadium below is where the Minnesota Viking play and on one end, it's shaped like a Viking ship.
The Mississippi River runs through the city.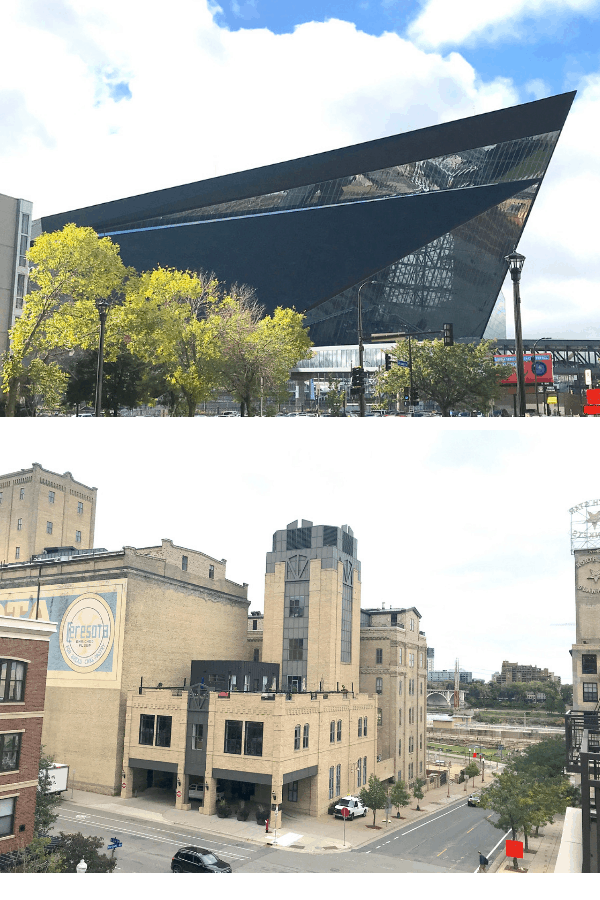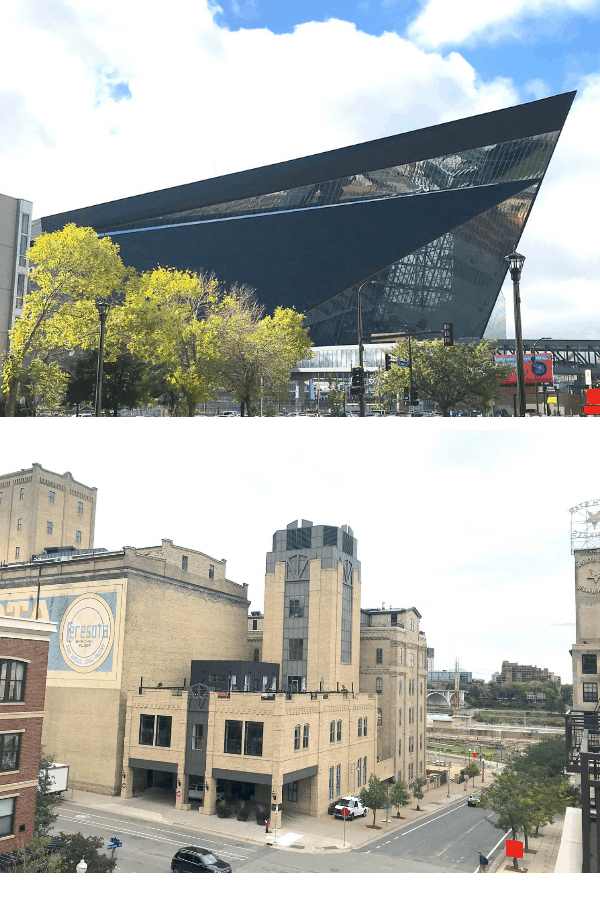 My workcation productivity
I have found that I am really productive on workcations. Perhaps it's the energy of a new place, but I find that I get a lot of work done in a limited, short amount of time.
One of the reasons I love a workcation is that I work on a specific task and it has my undivided attention.
At home, a project might take me a few weeks to work on because I am juggling multiple tasks. With a workcation. I am really focused!
[convertkit form=5202421]
The main reason I was in Minneapolis was to work on Pinterest VA. We have helped thousands of students become Pinterest virtual assistants since the end of 2016 and it's been amazing to see how Pinterest VA has skyrocketed and changed the virtual assistant landscape. We have big plans for the future, and wanted to get a jump on where we would be several months from now.
If you would like to read more about how I got my start as a Pinterest virtual assistant, this blog post shares my journey.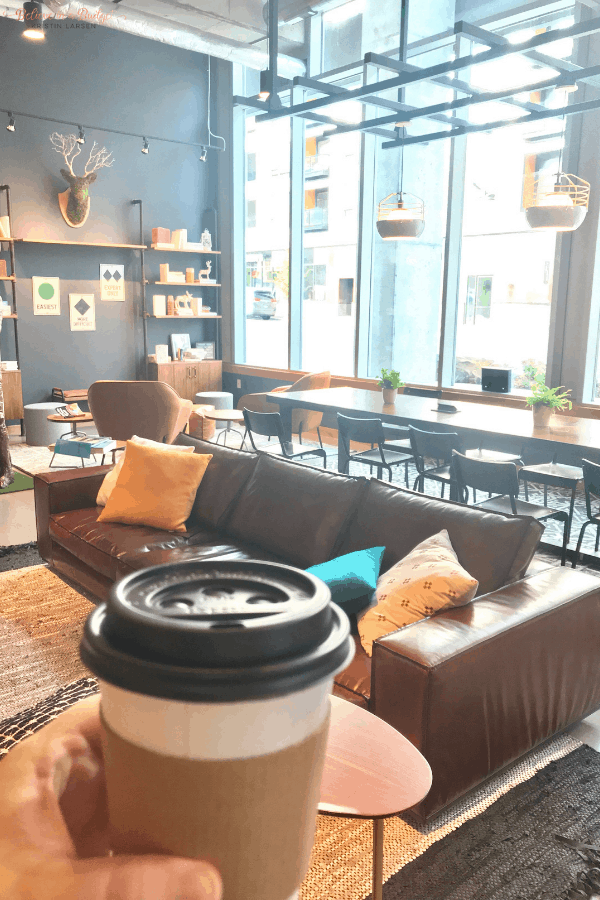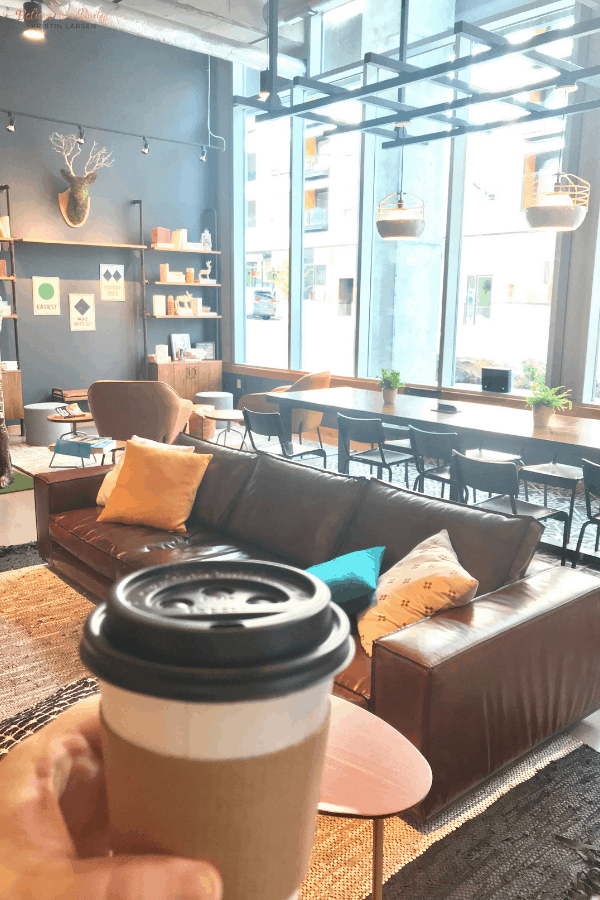 My workcation schedule included going out for breakfast, grabbing coffee and then working late morning until dinner. After dinner, I enjoyed some down time and it was lights out.
Some days were longer than others, but I got a lot of work done. I really struggle with the belief that work should be done inside the traditional 9-5 parameters or working an eight hour day at the same time everyday.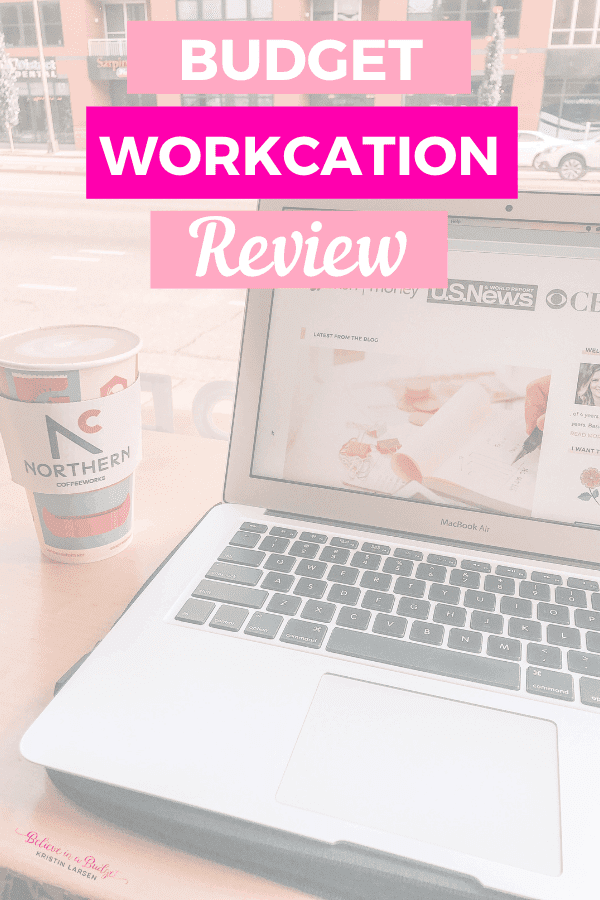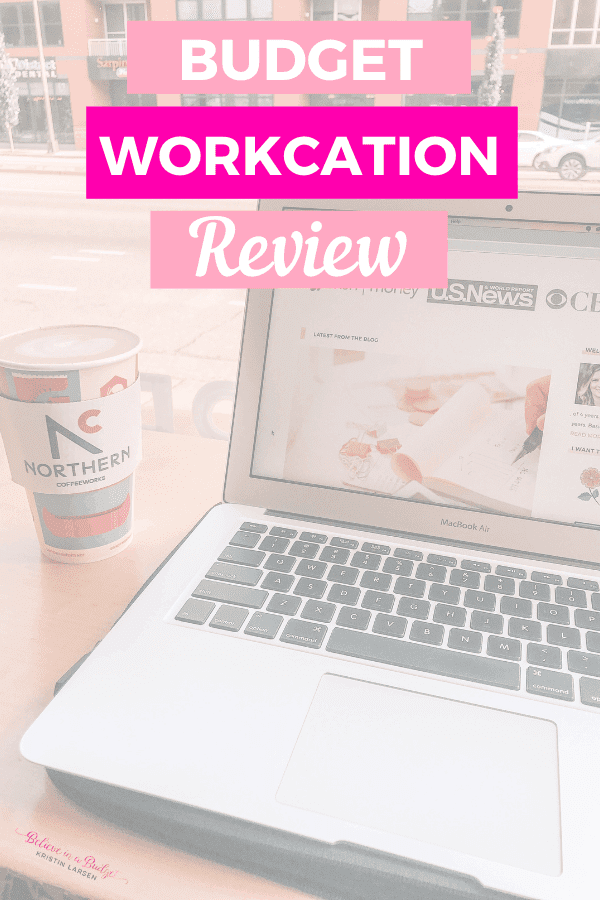 I also find that some of my most creative moments are when I'm away from the laptop. For example, some of my best brainstorming sessions can happen while on something as simple as a walk.
I'm really excited because I was able to get a jumpstart on systems and business goals for the following year!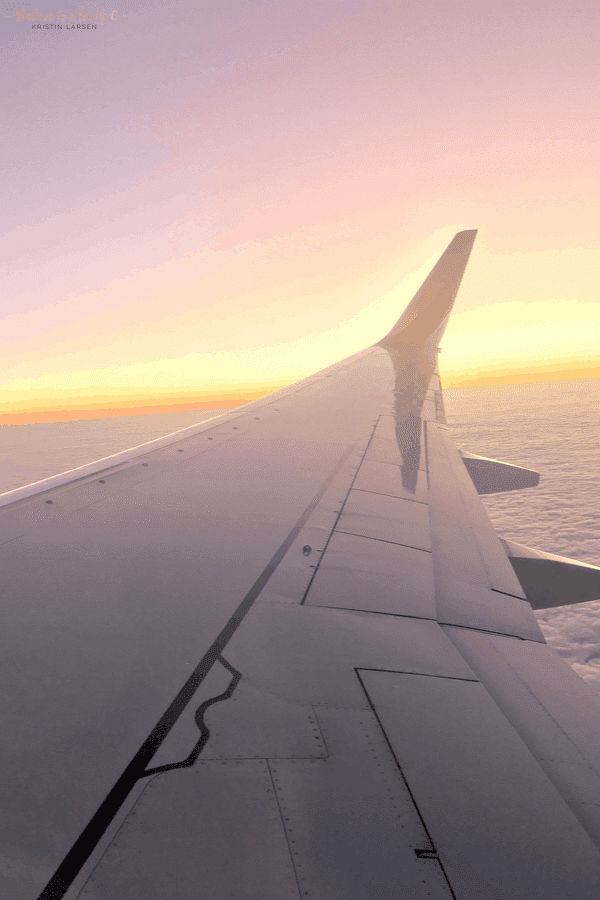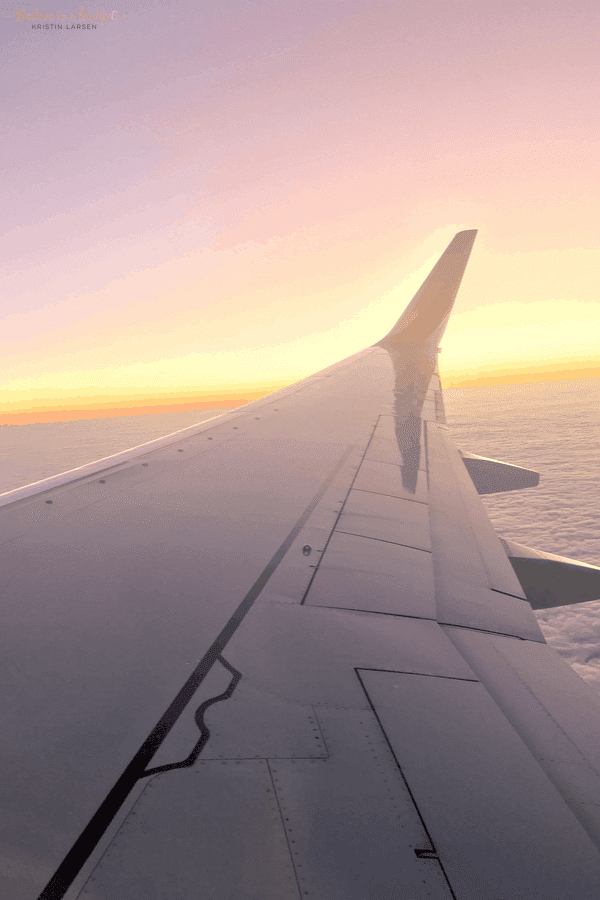 After a successful work week, I headed home on an evening flight. I felt really great about my productivity level without being exhausted and am so excited about all the new things coming up!
Have you ever taken a workcation?
[convertkit form=5278140]